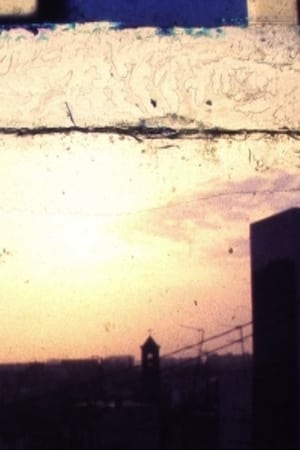 12 Best Movies Like Super ...
If you liked this one , you will definitely love these too! In this selection we highlight some of the best films that share a very similar mood to 'Super 8', and are worth checking out.
1h 24m Science Fiction Drama Thriller
Three high school students make an incredible discovery, leading to their developing uncanny powers beyond their understanding. As they learn to control their abilities and use them to their advantage, their lives start to spin out of control, and their darker sides begin to take over.
1h 46m Drama Thriller Science Fiction Mystery
A family living on a farm finds mysterious crop circles in their fields which suggests something more frightening to come.
3.
The Scorch Trials (2015)
2h 11m Science Fiction Action Thriller
Thomas and his fellow Gladers face their greatest challenge yet: searching for clues about the mysterious and powerful organization known as WCKD. Their journey takes them to the Scorch, a desolate landscape filled with unimaginable obstacles. Teaming up with resistance fighters, the Gladers take on WCKD's vastly superior forces and uncover its shocking plans for them all.
2h 14m Science Fiction Mystery Thriller
The OSSA discovers a spacecraft thought to be at least 300 years old at the bottom of the ocean. Immediately following the discovery, they decide to send a team down to the depths of the ocean to study the space craft. They are the best of best, smart and logical, and the perfect choice to learn more about the spacecraft.
1h Documentary
Witness the crime busting techniques and forensic science used by the FBI to break the most baffling cases. From crime scene analysis to the most up-to-date laboratories, FBI agents relentlessly comb through mountains of evidence to narrow their search, ultimately prevailing over the perpetrators and bringing them to justice.
6.
War of the Worlds (2005)
1h 57m Adventure Thriller Science Fiction
Ray Ferrier is a divorced dockworker and less-than-perfect father. Soon after his ex-wife and her new husband drop off his teenage son and young daughter for a rare weekend visit, a strange and powerful lightning storm touches down.
7.
Sherlock Holmes (2010)
1h 29m Fantasy Drama Horror Action Thriller Mystery
Sherlock Holmes and Watson are on the trail of a criminal and scientific mastermind who seems to control monsters and creations which defy belief.
1h 31m Horror Thriller Science Fiction Mystery
Three young conspiracy theorists attempt to uncover the mysteries of Area 51, the government's secret location rumored to have hosted encounters with alien beings. What they find at this hidden facility exposes unimaginable secrets.
1h 26m Horror Thriller Science Fiction
Officially, Apollo 17 was the last manned mission to the moon. But a year later in 1973, three American astronauts were sent on a secret mission to the moon funded by the US Department of Defense. What you are about to see is the actual footage which the astronauts captured on that mission. While NASA denies its authenticity, others say it's the real reason we've never gone back to the moon.
1h 56m Drama Science Fiction Mystery
Taking place after alien crafts land around the world, an expert linguist is recruited by the military to determine whether they come in peace or are a threat.
11.
E.T. the Extra-Terrestrial (1982)
1h 55m Science Fiction Adventure Family Fantasy
After a gentle alien becomes stranded on Earth, the being is discovered and befriended by a young boy named Elliott. Bringing the extraterrestrial into his suburban California house, Elliott introduces E.T., as the alien is dubbed, to his brother and his little sister, Gertie, and the children decide to keep its existence a secret. Soon, however, E.T. falls ill, resulting in government intervention and a dire situation for both Elliott and the alien.
1h 49m Horror Mystery Science Fiction
Members of an American scientific research outpost in Antarctica find themselves battling a parasitic alien organism capable of perfectly imitating its victims. They soon discover that this task will be harder than they thought, as they don't know which members of the team have already been assimilated and their paranoia threatens to tear them apart.
explore
Check out more list from our community