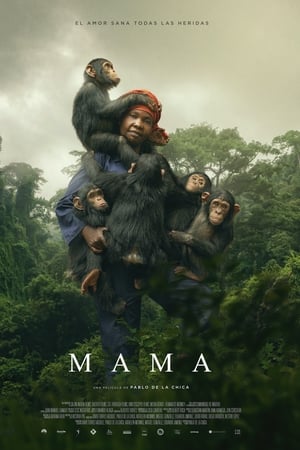 13 Best Movies Like Mama ...
If you liked this one , you will definitely love these too! In this list we highlight some of the best films that share a very similar premise to 'Mama', and are worth checking out.
1h 41m Horror Drama Mystery Thriller
Grace is a religious woman who lives in an old house kept dark because her two children, Anne and Nicholas, have a rare sensitivity to light. When the family begins to suspect the house is haunted, Grace fights to protect her children at any cost in the face of strange events and disturbing visions.
1h 43m Horror Thriller
A family discovers that dark spirits have invaded their home after their son inexplicably falls into an endless sleep. When they reach out to a professional for help, they learn things are a lot more personal than they thought.
3.
Ouija: Origin of Evil (2016)
1h 39m Horror Thriller
In 1965 Los Angeles, a widowed mother and her two daughters add a new stunt to bolster their séance scam business and unwittingly invite authentic evil into their home. When the youngest daughter is overtaken by the merciless spirit, this small family confronts unthinkable fears to save her and send her possessor back to the other side.
1h 47m Horror Thriller Mystery
1921 England is overwhelmed by the loss and grief of World War I. Hoax exposer Florence Cathcart (Hall) visits a boarding school to explain sightings of a child ghost.
5.
Out of the Dark (2014)
1h 32m Thriller Horror
A couple and their daughter moves to Colombia to take over a family manufacturing plant, only to realize their new home is haunted.
1h 45m Horror Drama Thriller
A woman brings her family back to her childhood home, which used to be an orphanage, intent on reopening it. Before long, her son starts to communicate with a new invisible friend.
1h 49m Horror Mystery Thriller
In her many years as a social worker, Emily Jenkins believes she has seen it all, until she meets 10-year-old Lilith and the girl's cruel parents. Emily's worst fears are confirmed when the parents try to harm the child, and so Emily assumes custody of Lilith while she looks for a foster family. However, Emily soon finds that dark forces surround the seemingly innocent girl, and the more she tries to protect Lilith, the more horrors she encounters.
24m Science Fiction
Thousands of years in the future, a laborer whose job is to recover artifacts of the past tries to free herself from a dystopian caste system.
9.
Insidious: Chapter 3 (2015)
1h 37m Horror Drama Thriller
A twisted new tale of terror begins for a teenage girl and her family, and revealing more mysteries of the otherworldly realm, 'The Further'.
10.
The Woman in Black (2012)
1h 35m Drama Horror Thriller
The story follows a young lawyer, Arthur Kipps, who is ordered to travel to a remote village and sort out a recently deceased client's papers. As he works alone in the client's isolated house, Kipps begins to uncover tragic secrets, his unease growing when he glimpses a mysterious woman dressed only in black. Receiving only silence from the locals, Kipps is forced to uncover the true identity of the Woman in Black on his own, leading to a desperate race against time when he discovers her true identity.
1h 37m Horror Thriller Mystery
An American nanny is shocked that her new English family's boy is actually a life-sized doll. After she violates a list of strict rules, disturbing events make her believe that the doll is really alive.
1h 37m Horror Mystery Thriller
A teenager is stuck in a time loop that is not quite the same each time. She must uncover the truth but her actions have consequences for herself and others.
13.
The Messengers (2007)
1h 30m Mystery Thriller Horror
When the Solomons trade in the craziness of big-city life for the quiet of a North Dakota farm, little do they expect the nightmare that follows. Soon after arriving, teenage Jess (Kristen Stewart) and her younger brother see terrifying apparitions and endure attacks from a supernatural source. Jess must warn her disbelieving family before it is too late to save them.
explore
Check out more list from our community