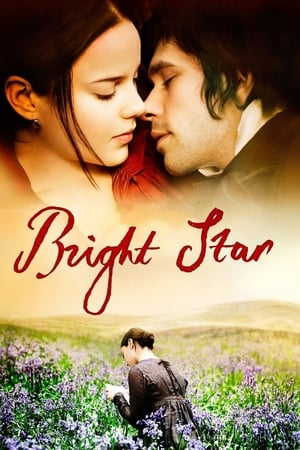 13 Best Movies Like Bright Star ...
If you liked this film , you will probably love these too! In this selection we highlight some of the best films that share a very similar mood to 'Bright Star', and are worth checking out.
1h 49m Drama Romance
Story of the relationship between the poets Ted Hughes and Sylvia Plath.
1h 55m Drama Romance
When the father of privileged Rosina da Silva violently dies, she decides to pass herself off as a gentile and finds employment with a family in faraway Scotland. Soon she and the family father, Charles, start a passionate secret affair.
3.
Camille Claudel (1988)
2h 55m Drama History Romance
The life of Camille Claudel, a french sculptor who becomes the apprentice of Auguste Rodin and later his lover. Her passion for her art and Rodin drive her further away from reason and rationality.
1h 48m Comedy Drama Romance
Simple Italian postman learns to love poetry while delivering mail to a famous poet; he uses this to woo local beauty Beatrice.
1h 56m Drama Romance
After a long voyage from Scotland, pianist Ada McGrath and her young daughter, Flora, are left with all their belongings, including a piano, on a New Zealand beach. Ada, who has been mute since childhood, has been sold into marriage to a local man named Alisdair Stewart. Making little attempt to warm up to Alisdair, Ada soon becomes intrigued by his Maori-friendly acquaintance, George Baines, leading to tense, life-altering conflicts.
6.
The Invisible Woman (2013)
1h 51m Drama History Romance
In 1857, at the height of his fame and fortune, novelist and social critic Charles Dickens meets and falls in love with teenage stage actress Nelly Ternan. As she becomes the focus of his heart and mind, as well as his muse, painful secrecy is the price both must pay.
2h Drama Romance
A biographical portrait of a pre-fame Jane Austen and her romance with a young Irishman.
8.
Far from the Madding Crowd (2015)
1h 59m Drama Romance
Based on the literary classic by Thomas Hardy. Bathsheba Everdene, attracts three very different suitors: Gabriel Oak, a sheep farmer, captivated by her fetching willfulness; Frank Troy, a handsome and reckless Sergeant; and William Boldwood, a prosperous and mature bachelor. This timeless story of Bathsheba's choices and passions explores the nature of relationships and love – as well as the human ability to overcome hardships through resilience and perseverance.
2h 41m History Romance Drama
Out of Africa tells the story of the life of Danish author Karen Blixen, who at the beginning of the 20th century moved to Africa to build a new life for herself. The film is based on the autobiographical novel by Karen Blixen from 1937.
10.
The Portrait of a Lady (1996)
2h 24m Drama Romance
Ms. Isabel Archer isn't afraid to challenge societal norms. Impressed by her free spirit, her kindhearted cousin writes her into his fatally ill father's will. Suddenly rich and independent, Isabelle ventures into the world, along the way befriending a cynical intellectual and romancing an art enthusiast. However, the advantage of her affluence is called into question when she realizes the extent to which her money colors her relationships.
1h 48m Drama History
A psychological, heart-wrenching love story that provides a unique and inside look at Charles Darwin. Torn between faith and science, he struggles to finish his legendary book "On the Origin of the Species," which goes on to become the foundation for evolutionary biology.
1h 32m Drama Family Romance
The story of Beatrix Potter, the author of the beloved and best-selling children's book, 'The Tale of Peter Rabbit', and her struggle for love, happiness and success.
1h 58m Drama History
The story of Oscar Wilde, genius, poet, playwright and the First Modern Man. The self-realisation of his homosexuality caused Wilde enormous torment as he juggled marriage, fatherhood and responsibility with his obsessive love for Lord Alfred Douglas.
explore
Check out more list from our community