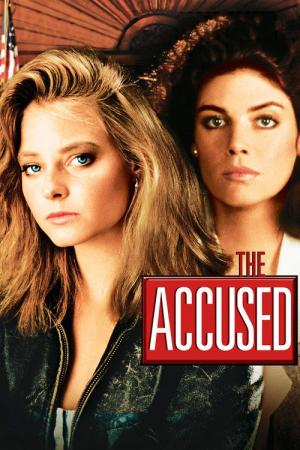 14 Best Movies Like The Burning Bed ...
If you liked this movie , you will definitely love these too! In this list we highlight some of the best films that share a very similar mood to '', and are worth checking out.
1.
Too Young to Die? (1990)
2.
Provoked: A True Story (2006)
Successful New York attorney Sam Leibowitz travels to the South in 1933 to defend nine young black men accused of raping two women on an Alabama freight train.
4.
The Trials of Cate McCall (2013)
1h 29m Drama
In order to be reinstated to the bar and recover custody of her daughter, a hotshot lawyer, now in recovery and on probation, must take on the appeal of a woman wrongfully convicted of murder.
6.
Blood Done Sign My Name (2010)
A young lawyer defends a black man accused of murdering two white men who raped his 10-year-old daughter, sparking a rebirth of the KKK.
8.
The Glass Shield (1994)
1h 49m Drama Action Thriller Crime
J.J. is a rookie in the Sheriff's Department and the first black officer at that station. Racial tensions run high in the department as some of J.J.'s fellow officers resent his presence. His only real friend is the other new trooper, the first female officer to work there, who also suffers similar discrimination in the otherwise all-white male work environment. When J.J. becomes increasingly aware of police corruption during the murder trial of Teddy Woods, whom he helped to arrest, he faces difficult decisions and puts himself into grave personal danger in the service of justice.
9.
Beautiful & Twisted (2015)
Following the murder of hotel heir Ben Novack Jr., police focus their investigation on his wife, Narcy.
During the trial of a man accused of his father's murder, a lone juror takes a stand against the guilty verdict handed down by the others as a result of their preconceptions and prejudices.
11.
Jesse Stone: Death in Paradise (2006)
1h 27m Drama Thriller Crime Mystery
When Jesse Stone looks into the murder of a teen-age girl whose body is found floating in a local lake, it brings him up against the Boston mob and into the affluent world of a bestselling writer who exploits troubled teens.
12.
Amanda Knox: Murder on Trial in Italy (2011)
Based on the events surrounding the murder of British student Meredith Kercher.Hayden Panettiere (Heroes) and Marcia Gay Harden (Academy Award winner for Pollock) star in the Lifetime Original Movie Amanda Knox: Murder on Trial in Italy based on the international headline-grabbing story of the now infamous American exchange student accused by Italian authorities of brutally killing her roommate. Amanda Knox: Murder on Trial in Italy poses the question of whether Knox (Panettiere), the Seattle honors student accused of murdering her college roommate Meredith Kercher (Amanda Fernando Stevens) in 2007 with her boyfriend Raffaele Sollecito (Paolo Romio) and acquaintance Rudy Guede (Djirbi Kebe), actually committed the crime or was herself a victim.
13.
The Killing of John Lennon (2006)
explore
Check out more list from our community