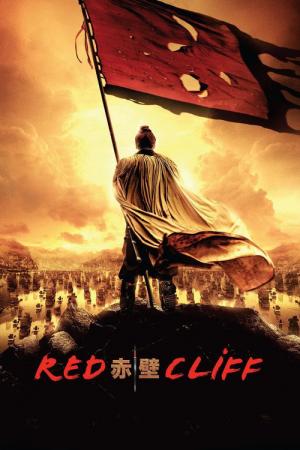 11 Best Movies Like Red Cliff ...
If you liked this film , you will for sure love these too! In this collection we highlight some of the best films that share a very similar mood to 'Red Cliff', and are worth checking out.
1.
Red Cliff Part II (2009)
The battle of Red Cliff continues and the alliance between Xu and East Wu is fracturing. With Cao Cao's massive forces on their doorstep, will the kingdoms of Xu and East Wu survive?
2h 16m
Director, Screenplay: John Woo
Author: Luo Guanzhong
Screenplay: Gwok Chang
Screenplay: Sheng Heyu
Screenplay: Chan Hon
Action Drama History War
At the beginning of the 20th century, China is in a state of crisis. The country is split into warring factions, the citizens are starving, and recent political reforms have made matters worse, not better. The ruling Qing Dynasty, led by a seven-year-old emperor, and his ruthless mother, Empress Dowager Longyu is completely out of touch after 250 years of unquestioned power. Huang Xing has recently returned from Japan, where he has studied the art of modern warfare. When he finds his country falling apart, he feels he has no choice but to pick up the sword.
2h 1m
Director: Zhang Li
Director: Jackie Chan
Writer: Chen Bao-Guang
Writer: Wang Xing-Dong
Adventure Drama Action History War
3.
Mulan: Rise of a Warrior (2009)
When barbarian hordes threaten her homeland, the brave and cunning Mulan disguises herself as a male soldier to swell the ranks in her aging father's stead. The warrior's remarkable courage drives her through powerful battle scenes and brutal wartime strategy. Mulan loses dear friends to the enemy's blade as she rises to become one of her country's most valuable leaders — but can she win the war before her secret is exposed?
1h 55m
Director, Writer: Jingle Ma Choh-Sing
Screenplay: Zhang Ting
Adventure Drama Action
5.
Three Kingdoms: Resurrection of the Dragon (2008)
The aging Zhao embarks on his final and greatest campaign, a road to adventure that will crown his name in glory for all time.
1h 42m
Director: Daniel Lee Yan-Kong
Action History Drama
The story of the Arthurian legend, based on the 'Sarmatian hypothesis' which contends that the legend has a historical nucleus in the Sarmatian heavy cavalry troops stationed in Britain, and that the Roman-British military commander, Lucius Artorius Castus is the historical person behind the legend.
2h 6m
Author: David Franzoni
Director: Antoine Fuqua
Adventure War History Action
Huo An, the commander of the Protection Squad of the Western Regions, was framed by evil forces and becomes enslaved. On the other hand, a Roman general escapes to China after rescuing the Prince. The heroic duo meet in the Western Desert and a thrilling story unfolds.
2h 7m
Director, Writer: Daniel Lee Yan-Kong
Action Drama Adventure
8.
Saving General Yang (2013)
When a rival nation sends troops to invade the Song Dynasty, the emperor sends general Yang Ye (Adam Cheng) to defend the nation. However, Yang's place in the court is shaky due to a feud with Pan Renmei caused by the accidental death of his son at the hands of one of Yang's sons. At the battle, Yang is abandoned by Pan's troops, leaving him trapped in the face of an attack by Yeli Yuan (Shao Bing), an enemy general who wants to kill Yang to avenge his father. After learning about their father's predicament, Yang Ye's seven sons set out to rescue their father at any cost.
1h 42m
Director, Writer: Ronny Yu
Writer: Scarlett Liu
Writer: Edmond Wong
Action Adventure History
Dragon Age: Redemption is a six-part webseries based on the BioWare video game series of the same name. It is created by and stars Felicia Day, creator and star of the webseries The Guild. Day is playing Tallis, an Elven assassin. Filming began in early January 2011 and Day has enlisted the help of many prior Hollywood acquaintances.The web series premiered on October 10, 2011.
15m
Sci-Fi & Fantasy
In feudal India, a warrior (Khan) who renounces his role as the longtime enforcer to a local lord becomes the prey in a murderous hunt through the Himalayan mountains.
1h 26m
Director, Writer: Asif Kapadia
Writer: Tim Miller
Adventure Drama
11.
The Lost Bladesman (2011)
During the warring period of the three kingdoms, ancient China is in turmoil. To unify the country, general Cao Cao (Jiang Wen), the real power behind the Emperor, enlists the aid of the greatest warrior in the land, Guan Yu (Donnie Yen). However, Guan Yu is a loyal friend of Cao Cao's enemy Liu Bei (Alex Fong) so to persuade the peerless warrior to fight, Cao Cao takes his beloved Qi Lan (Sun Li) hostage. After leading Cao Cao's forces to victory Guan Yu sets out with Qi Lan to rejoin Liu Bei. But now Cao Cao has deemed him too great a threat to live, and on the journey he must face all the forces at the Emperor's command sent to destroy him.
1h 47m
Director: Alan Mak
Director: Felix Chong Man-Keung
History Drama Action War
explore
Check out more list from our community