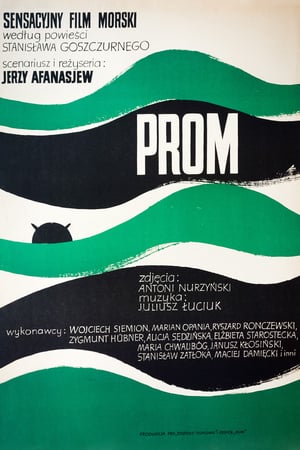 11 Best Movies Like Prom ...
If you liked this one , you will for sure love these too! In this list we highlight some of the best films that share a very similar premise to 'Prom', and are worth checking out.
1.
High School Musical (2006)
1h 38m Comedy Drama Family Music Romance TV Movie
Troy, the popular captain of the basketball team, and Gabriella, the brainy and beautiful member of the academic club, break all the rules of East High society when they secretly audition for the leads in the school's musical. As they reach for the stars and follow their dreams, everyone learns about acceptance, teamwork, and being yourself.
1h 30m Comedy Drama Family TV Movie
High school senior Tara is so painfully shy that she dreads speaking to anyone in the hallways or getting called on in class. But in the privacy of her bedroom with her iPod in hand, she rocks out -- doing mock broadcasts for Miami's hottest FM radio station, which happens to be owned by her stepfather. When a slot opens up at The SLAM, Tara surprises herself by blossoming behind the mike into confident, "Radio Rebel" -- and to everyone's shock, she's a hit!
3.
10 Things I Hate About You (1999)
1h 37m Comedy Romance Drama
On the first day at his new school, Cameron instantly falls for Bianca, the gorgeous girl of his dreams. The only problem is that Bianca is forbidden to date until her ill-tempered, completely un-dateable older sister Kat goes out, too. In an attempt to solve his problem, Cameron singles out the only guy who could possibly be a match for Kat: a mysterious bad boy with a nasty reputation of his own.
1h 37m Drama Comedy Romance
In a world connected by YouTube, iTunes, and Facebook, Lola and her friends navigate the peer pressures of high school romance and friendship while dodging their sometimes overbearing and confused parents. When Lola's mom, Anne, "accidentally" reads her teenage daughter's racy journal, she realizes just how wide their communication gap has grown.
30m Documentary Comedy
Keith Lemon's Very Brilliant World Tour is a travel-style comedy series hosted by Keith Lemon, a character portrayed by comedian Leigh Francis. The series was first announced during an appearance by Lemon on the Big Brother companion show Big Brother's Big Mouth in 2007. The series featured Lemon travelling around the world on a shark-shaped flight plan, visiting six different countries, and meeting various celebrity guests, including Spice Girls Mel B and Mel C, along the way.During the series, Paddy McGuinness played the role of Lemon's cousin Gary. The show premiered on 11 March 2008, attracting 565,000 viewers, and concluded on 15 April 2008.In May 2008, Francis announced that he would not be filming a second series in the near future, as he would be busy filming his panel show Celebrity Juice commencing in August 2008. The show was released on DVD on 3 November 2008. Francis announced in May 2011 that he would like to write and record a second series, but said he would struggle to find the time to do so.
6.
Bart Got a Room (2008)
1h 20m Comedy Drama Romance
Danny Stein, a high school senior at the bottom of the social food chain, needs a prom date. As a cause of anxiety for Danny, Bart Beeber, the nerdiest guy in school, has already found a date. At the same time, Danny's divorced parents are both looking for relationships again.
7.
High School Musical 3: Senior Year (2008)
1h 57m Comedy Drama Family Music Romance
It's almost graduation day for high school seniors Troy, Gabriella, Sharpay, Chad, Ryan and Taylor ― and the thought of heading off in separate directions after leaving East High has these Wildcats thinking they need to do something they'll remember forever. Together with the rest of the Wildcats, they stage a spring musical reflecting their hopes and fears about the future and their unforgettable experiences growing up together. Will their final show break them apart or bring them together for the greatest moment in Wildcat history?
8.
The Art of Getting By (2011)
1h 23m Drama Romance
George, a lonely and fatalistic teen who's made it all the way to his senior year without ever having done a real day of work, is befriended by Sally, a popular but complicated girl who recognizes in him a kindred spirit.
1h 29m Comedy Family
As their first year of high school looms ahead, best friends Julie, Hannah, Yancy and Farrah have one last summer sleepover. Little do they know they're about to embark on the adventure of a lifetime. Desperate to shed their nerdy status, they take part in a night-long scavenger hunt that pits them against their popular archrivals. Everything under the sun goes on -- from taking Yancy's father's car to sneaking into nightclubs!
10.
The Kissing Booth (2018)
1h 45m Romance Comedy
When teenager Elle's first kiss leads to a forbidden romance with the hottest boy in high school, she risks her relationship with her best friend.
11.
A Walk to Remember (2002)
1h 41m Drama Romance
When the popular, restless Landon Carter is forced to participate in the school drama production he falls in love with Jamie Sullivan, the daughter of the town's minister. Jamie has a "to-do" list for her life and also a very big secret she must keep from Landon.
explore
Check out more list from our community