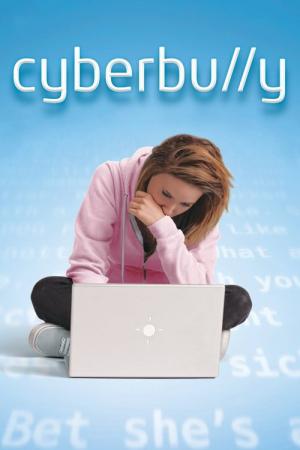 16 Best Movies Related To Cyberbully ...
If you liked this movie , you will probably love these too! In this list we highlight some of the best films that share a very similar premise to '', and are worth checking out.
1.
A Girl Like Her (2015)
1h 31m Drama
Sophomore year has been a nightmare for Jessica Burns. Relentlessly harassed by her former friend Avery Keller, Jessica doesn't know what she did to deserve the abuse from one of South Brookdale High's most popular and beautiful students. But when a shocking event changes both of their lives, a documentary film crew, a hidden digital camera, and the attention of a reeling community begin to reveal the powerful truth about A Girl Like Her.
1h 40m Drama
Rami, a young man who lives with his Lebanese family in Montreal, walks with a debilitating limp. His controlling father, Ziad, insists on making Rami's choices for him. Ziad wants Rami to enroll in business school, but Rami, who is lonely and a bit of a dreamer, doesn't have his heart in it. When a young woman Rami's met online suggests they meet in person, he hatches a plan to pass himself off as Romeo, the businessman persona he assumes online.
3.
Wasted on the Young (2010)
When a high school party goes dangerously off the rails, one teenager finds that revenge is just a computer click away.
4.
Walking the Halls (2012)
1h 28m Drama Thriller TV Movie
High school senior Casey finds herself seduced into the fast lifestyle of a call girl ring run by a campus police officer and must pull herself out before she loses all self-control. made for TV
1h 33m Drama
Alejandra and her dad Roberto have just moved to town. She is new at school, he has a new job. Starting over is sometimes complicated when you have left so much behind.
1h 29m Drama
A young victim of bullying at school realizes that even the adult world is dominated by fear similar to his own. He pays a high price when he decides to fight back.
Three teenage boys who were once close friends grow apart when they reach high school: Yong-ju lives hiding his true sexual identity, Gi-woong becomes the leader of the school gang, and Gi-taek an obsessive manga fan. Tired of the constant malicious bullying by Gi-woong's gang, Gi-taek betrays them by disclosing that Yong-ju has loved Gi-woong for years. Surrounded by an insecure boundary of the school and wounded by betrayals, the boys are driven into catastrophe.
1h 38m Drama
After twenty years of broken bottles and empty hallways, Mort Gleason witnesses his nephew Moo being beaten while in a drunken stupor. The short contact with family brings Mort back to what are left of his senses and he returns to the last home he remembers in Chicago. His sister Eileen lives in their family home now with her sixteen year old son, Abe. Her older son Moo, the now missing nephew, helped spark Mort's return to his family. Three, four, five weeks pass as Mort waits outside his home and makes a tenuous re-entry into family life. Abe dreams of a sailboat and distant horizons. He saves money and sees an advertisement for the Kathy II. He and his friend calculate a way to buy the vessel from two unscrupulous rogues who make ends meet wholesaling liquor and operating a sometime boatyard.
10.
The Tracey Fragments (2007)
1h 17m Drama
Tracey Berkowitz, 15, a self-described normal girl, loses her 9-year old brother, Sonny. In flashbacks and fragments, we meet her overbearing parents and the sweet, clueless Sonny. We watch Tracey navigate high school, friendless, picked on and teased. She develops a thing for Billy Zero, a new student, imagining he's her boyfriend. We see the day she loses Sonny and we watch her try to find him.
11.
Men, Women & Children (2014)
Follows the story of a group of high school teenagers and their parents as they attempt to navigate the many ways the internet has changed their relationships, their communication, their self-image, and their love lives.
12.
The Incredible Mrs. Ritchie (2003)
A mother and her daughter confront the intimidation of teen peer pressure and the emotionally brutalizing social rituals of high school.
1h 30m Drama
A Fine Step is an uplifting family drama centering on Cal Masterson (Luke Perry, Beverly Hills 90210) an award winning horseman whose relationship with his beloved horse Fandango allows him to achieve multiple championship wins. However tragedy strikes when Cal and Fandango are involved in a serious accident, ending Cal's horse riding days forever. Cal's devastation is slowly overcome when his new neighbour, 14 year old Claire Mason (Anna Claire Sneed, Glee) takes an interest in Fandango and convinces him that Fandango's competing days might not be over.
1h 30m Drama
An aging, disillusioned alcoholic gets a younger friend and wants him to pose as his son at a school reunion.
explore
Check out more list from our community