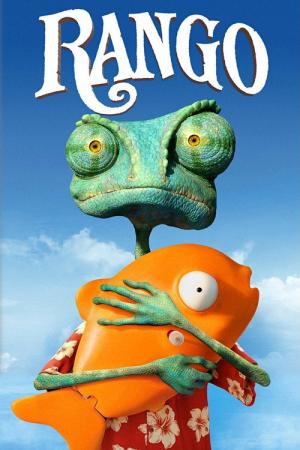 14 Best Movies Like Rango ...
If you liked this movie , you will for sure love these too! In this collection we highlight some of the best films that share a very similar premise to 'Rango', and are worth checking out.
1h 23m Adventure Animation Comedy Family
A neurotic worker ant in love with a rebellious princess rises to unlikely stardom when he switches places with a soldier. Signing up to march in a parade, he ends up under the command of a bloodthirsty general. But he's actually been enlisted to fight against a termite army.
1h 23m Family Comedy Animation
A scheming raccoon fools a mismatched family of forest creatures into helping him repay a debt of food, by invading the new suburban sprawl that popped up while they were hibernating – and learns a lesson about family himself.
3.
Rise of the Guardians (2012)
1h 37m Family Animation Fantasy Action Adventure
When an evil spirit known as Pitch lays down the gauntlet to take over the world, the immortal Guardians must join forces for the first time to protect the hopes, beliefs and imagination of children all over the world.
1h 26m Animation Family Adventure Comedy
Boog, a domesticated 900lb. Grizzly bear finds himself stranded in the woods 3 days before Open Season. Forced to rely on Elliot, a fast-talking mule deer, the two form an unlikely friendship and must quickly rally other forest animals if they are to form a rag-tag army against the hunters.
1h 35m Family Animation
An adolescent lion is accidentally shipped from the New York Zoo to Africa. Now running free, his zoo pals must put aside their differences to help bring him back.
1h 21m Animation Family Adventure Comedy Science Fiction
Three chimps are sent into space to explore the possibility of alien life when an unmanned space shuttle crash lands on an uncharted planet.
7.
Happily N'Ever After (2006)
1h 26m Family Animation Adventure Comedy
Alex the lion is the king of the urban jungle, the main attraction at New York's Central Park Zoo. He and his best friends—Marty the zebra, Melman the giraffe and Gloria the hippo—have spent their whole lives in blissful captivity before an admiring public and with regular meals provided for them. Not content to leave well enough alone, Marty lets his curiosity get the better of him and makes his escape—with the help of some prodigious penguins—to explore the world.
1h 57m Animation Adventure Comedy Family
Lightning McQueen, a hotshot rookie race car driven to succeed, discovers that life is about the journey, not the finish line, when he finds himself unexpectedly detoured in the sleepy Route 66 town of Radiator Springs. On route across the country to the big Piston Cup Championship in California to compete against two seasoned pros, McQueen gets to know the town's offbeat characters.
10.
Toy Story That Time Forgot (2014)
22m Animation Family TV Movie Adventure Comedy Fantasy
During a post-Christmas play date, the gang find themselves in uncharted territory when the coolest set of action figures ever turn out to be dangerously delusional. It's all up to Trixie, the triceratops, if the gang hopes to return to Bonnie's room in this Toy Story That Time Forgot.
11.
The Lion King 1 1/2 (2004)
12.
Penguins of Madagascar (2014)
1h 32m Family Animation Adventure Comedy
Skipper, Kowalski, Rico and Private join forces with undercover organization The North Wind to stop the villainous Dr. Octavius Brine from destroying the world as we know it.
13.
Home on the Range (2004)
1h 16m Animation Family
When a greedy outlaw schemes to take possession of the "Patch Of Heaven" dairy farm, three determined cows, a karate-kicking stallion and a colorful corral of critters join forces to save their home. The stakes are sky-high as this unlikely animal alliance risk their hides and match wits with a mysterious band of bad guys.
14.
Madagascar 3: Europe's Most Wanted (2012)
1h 33m Animation Family Comedy Adventure
Animal pals Alex, Marty, Melman, and Gloria are still trying to make it back to New York's Central Park Zoo. They are forced to take a detour to Europe to find the penguins and chimps who broke the bank at a Monte Carlo casino. When French animal-control officer Capitaine Chantel DuBois picks up their scent, Alex and company are forced to hide out in a traveling circus.
explore
Check out more list from our community