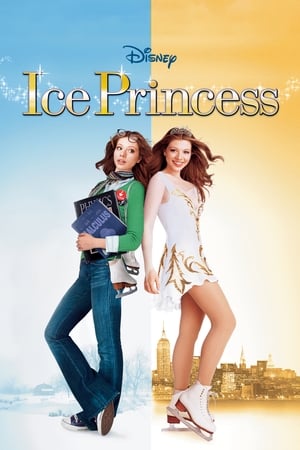 21 Best Movies Like Go Figure ...
If you liked this film , you will definitely love these too! In this selection we highlight some of the best films that share a very similar mood to '', and are worth checking out.
1h 30m Action Drama Romance TV Movie
Set high atop snow-capped mountains in the adrenaline-fueled world of competitive snowboarding, the Disney Channel Original Movie "Cloud 9″ tells the inspiring story of two snowboarders who must overcome self-doubt to learn that achieving their dreams is possible.
1h 25m Drama Comedy Romance
Story revolves around a young boxer, Izzy Daniels, who trains to follow in his father's footsteps by winning the Golden Glove. When his friend, Mary, however, asks him to substitute for a team member in a Double Dutch tournament, the young man discovers a hidden passion for jump roping
1h 44m Drama Family
The story of a small-town high school football team in rural Ohio destined to play their cross-town rival, a perennial powerhouse, while standing up for an entire community.
5.
MVP: Most Vertical Primate (2001)
1h 27m Comedy Family
MVP 2 opens with the lovable Jack being ousted from his hockey team, the Seattle Simians, and having to hit the road after being falsely accused of league misconduct. Jack ends up in the city, where he's befriended by Ben, a homeless skateboarder, and Ollie, a skate shop owner. Jack proves to be as adept at mastering the half-pipe as he does at delivering a slap shot, and before long, he and Ben are crashing amateur skateboarder competitions all over the country.
6.
D3: The Mighty Ducks (1996)
1h 44m Action Comedy Drama Family
The Ducks are offered scholarships at Eden Hall Academy but struggle with their new coach's methods and come under pressure from the board to retain their scholarships before their big game against the Varsity team.
1h 41m Comedy Drama Family
15 year-old soccer prodigy, Sara Davis, has a chance to join the U.S. National Team, but she must juggle high school, romance, sports, and parental pressure while deciding her own priorities.
1h 40m Action Adventure Comedy Family
In a depressed Texas town, British foreign exchange teacher Anna attempts to inject some life into her hopeless kids by introducing them to soccer. They're terrible at first, but Anna and her football-hero assistant whip them into shape. As they work overtime, the pair help kids build their self-esteem and also get involved in solving family squabbles.
9.
D2: The Mighty Ducks (1994)
1h 46m Action Comedy Drama Family
After Gordon Bombay's hockey comeback is cut short he is named coach of Team USA Hockey for the Junior Goodwill Games. Bombay reunites the Mighty Ducks and introduces a few new players, however, he finds himself distracted by his newfound fame and must regather if the Ducks are to defeat tournament favourites Iceland.
10.
The Mighty Ducks (1992)
1h 41m Comedy Family Drama
After reckless young lawyer Gordon Bombay gets arrested for drunk driving, he must coach a kids hockey team for his community service. Gordon has experience on the ice, but isn't eager to return to hockey, a point hit home by his tense dealings with his own former coach, Jack Reilly. The reluctant Gordon eventually grows to appreciate his team, which includes promising young Charlie Conway, and leads them to take on Reilly's tough players.
11.
The Cheetah Girls: One World (2008)
1h 30m Comedy Drama Family Music TV Movie
Chanel, Dorinda, and Aqua, are off to India to star in a Bollywood movie. But when there they discover that they will have to compete against each other to get the role in the movie. Will the Cheetah's break up again?
1h 45m Comedy Drama
Haley is a naturally gifted athlete but, with her social behavior, the teen seems intent on squandering her abilities. After a final brush with the law, a judge sentences her to an elite gymnastics academy run by a legendary, hard-nosed coach. Once there, Haley's rebellious attitude wins her both friends and enemies.
1h 34m Action Drama Family
Fourteen-year-old Watts Davies is estranged from his dad, a former International Karting Federation (IKF) champion. Watts's resolve to race in the upcoming IKF Regional Championships rekindles their relationship as they pursue the dream together.
14.
Never Too Young to Dream (2001)
1h 41m
A group of kids have a dream: to play a football championship and to win. Their dream is going to be fulfilled by Don Pepe, an old guy with lots of expectations for his kids.
15.
Bring It on Again (2004)
1h 30m Comedy
When new students can't get onto their college cheerleading team, they form their own squad and prepare for a cheer off.
1h Science Fiction Animation Drama
The now 50 year old Scientific Boys Club decides to build a ship with which they plan to sail to Mars on the "Ethereal Current", curious to see if there is life on Mars.
1h 28m Drama Action Family TV Movie
Al Shines, former king of the US race car track circuit, has a hard time starting his own team, once he's fired by his sponsor Robin Cates. Robin hired Al's immature daughter Kylie Shines instead. She resents Al's inevitable 'absence' as a widowed father, as well as the reigning champion, equally young but professionally vetted Kid Walker. Kylie tries to prove herself against Kid while having an on-off affair with him. Cates's marketing strategy dictates his intentions to manipulate Walker and both Shines racers.
18.
School of Life (2005)
1h 51m Comedy Drama Family
At Fallbrook Middle School, the annual student-elected Teacher of the Year award is held. And every year for the last 43 years Norman Warner or most fondly called Stormin' Norman Warner has won the award. Now that he has died, the burden of carrying the legacy falls into the hands of Matt Warner, the son of the late Norman Warner who has always lived in the shadow of his father.
1h 54m Comedy Drama
As children, the introverted Smile was being bullied by a gang of kids until the brash Peco comes by and chases all of them them away. Peco then takes Smile under his wings and teaches him how to play the game of ping pong. From there a life long best friend relationship comes into existence between these two polar opposite kids. Fast forward a decade later, these two best friends try to deal with their own inner turmoils, as they move further and further into the regional ping pong tournament. Peco has to overcome a knee injury while trying to rediscover the fun aspects of the game of Ping Pong. Meanwhile, Smile now seems to have gained the killer instinct by going through a rigorous training regiment instilled by his high school coach. As the tournament progresses it becomes more likely that these two best friends will face off against each in the final match.
20.
Home Run Showdown (2015)
explore
Check out more list from our community