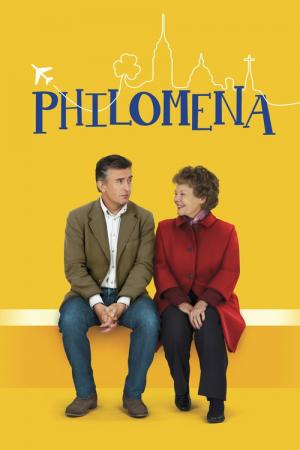 14 Best Movies Like Philomena ...
If you liked this one , you will probably love these too! In this list we highlight some of the best films that share a very similar mood to 'Philomena', and are worth checking out.
1.
Just Before I Go (2014)
1h 35m Comedy Drama Romance
Ted Morgan has been treading water for most of his life. After his wife leaves him, Ted realizes he has nothing left to live for. Summoning the courage for one last act, Ted decides to go home and face the people he feels are responsible for creating the shell of a person he has become. But life is tricky. The more determined Ted is to confront his demons, to get closure, and to withdraw from his family, the more Ted is yanked into the chaos of their lives. So, when Ted Morgan decides to kill himself, he finds a reason to live.
1h 58m Drama
A five-year-old Indian boy gets lost on the streets of Calcutta, thousands of kilometers from home. He survives many challenges before being adopted by a couple in Australia; 25 years later, he sets out to find his lost family.
2h 15m Drama
Lorenzo Odone was a normal child until the age of 7, until he started experiencing blackouts, memory lapses and other strange mental phenomena. Eventually diagnosed as suffering from ALD—an extremely rare and incurable degenerative brain disorders—his parents, frustrated at the failings of conventional medicine, start their quest for an unothadox treatment.
2h 1m Comedy
70-year-old widower Ben Whittaker has discovered that retirement isn't all it's cracked up to be. Seizing an opportunity to get back in the game, he becomes a senior intern at an online fashion site, founded and run by Jules Ostin.
5.
Monsieur Ibrahim (2003)
1h 31m Drama
Paris, 1960s. Momo, a resolute and independent Jewish teenager who lives with his father, a sullen and depressed man, in a working-class neighborhood, develops a close friendship with Monsieur Ibrahim, an elderly Muslim who owns a small grocery store.
6.
The Intouchables (2011)
1h 53m Drama Comedy
A true story of two men who should never have met – a quadriplegic aristocrat who was injured in a paragliding accident and a young man from the projects.
2h 23m Drama
An elderly Charlie Chaplin discusses his autobiography with his editor, recounting his amazing journey from his poverty-stricken childhood to world-wide success after the ingenious invention of the Little Tramp.
1h 32m Drama
Desmond Doyle is devastated when his wife abandons their family on the day after Christmas. His unemployment, and the fact that there is no woman in the house to care for the children—Evelyn, Dermot and Maurice—make it clear to the authorities this is an untenable situation. The Catholic Church and the Irish courts decide to put the Doyle children into Church-run orphanages.
1h 49m Drama Music
A Los Angeles journalist befriends a homeless Juilliard-trained musician, while looking for a new article for the paper.
1h 50m Drama
A young refugee of the Sudanese Civil War who wins a lottery for relocation to the United States with three other lost boys. Encountering the modern world for the first time, they develop an unlikely friendship with a brash American woman assigned to help them, but the young man struggles to adjust to this new life and his feelings of guilt about the brother he left behind.
44m Drama Comedy Mystery
Dr. Gregory House, a drug-addicted, unconventional, misanthropic medical genius, leads a team of diagnosticians at the fictional Princeton–Plainsboro Teaching Hospital in New Jersey.
13.
Angela's Ashes (1999)
2h 25m Drama
Based on the best selling autobiography by Irish expat Frank McCourt, Angela's Ashes follows the experiences of young Frankie and his family as they try against all odds to escape the poverty endemic in the slums of pre-war Limerick. The film opens with the family in Brooklyn, but following the death of one of Frankie's siblings, they return home, only to find the situation there even worse. Prejudice against Frankie's Northern Irish father makes his search for employment in the Republic difficult despite his having fought for the IRA, and when he does find money, he spends the money on drink.
1h 36m Drama History
The mesmerizing story of a young girl's romance with God. Her faith, trials, and sacrifices reveal a way of life based on love and simplicity. A contemplative film based on the true story of Saint Therese of Lisieux, the most popular saint of modern times.
explore
Check out more list from our community