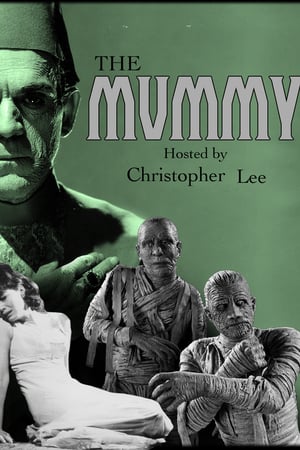 32 Best Movies Like The Mummy ...
If you liked this one , you will definitely love these too! In this list we highlight some of the best films that share a very similar mood to '', and are worth checking out.
2h 4m Adventure Action Fantasy
Dashing legionnaire Rick O'Connell stumbles upon the hidden ruins of Hamunaptra while in the midst of a battle to claim the area in 1920s Egypt. It has been over three thousand years since former High Priest Imhotep suffered a fate worse than death as a punishment for a forbidden love—along with a curse that guarantees eternal doom upon the world if he is ever awoken.
2.
The Mummy Returns (2001)
2h 10m Adventure Action Fantasy
Rick and Evelyn O'Connell, along with their 8-year-old son Alex, discover the key to the legendary Scorpion King's might: the fabled Bracelet of Anubis. Unfortunately, a newly resurrected Imhotep has designs on the bracelet as well, and isn't above kidnapping its new bearer, Alex, to gain control of Anubis's otherworldly army.
3.
Raiders of the Lost Ark (1981)
1h 55m Adventure Action
When Dr. Indiana Jones – the tweed-suited professor who just happens to be a celebrated archaeologist – is hired by the government to locate the legendary Ark of the Covenant, he finds himself up against the entire Nazi regime.
4.
Lara Croft Tomb Raider: The Cradle of Life (2003)
1h 57m Action Adventure Fantasy Thriller
Lara Croft ventures to an underwater temple in search of the mythological Pandora's Box but, after securing it, it is promptly stolen by the villainous leader of a Chinese crime syndicate. Lara must recover the box before the syndicate's evil mastermind uses it to construct a weapon of catastrophic capabilities.
5.
The Scorpion King (2002)
1h 32m Action Fantasy Adventure
In ancient Egypt, peasant Mathayus is hired to exact revenge on the powerful Memnon and the sorceress Cassandra, who are ready to overtake Balthazar's village. Amid betrayals, thieves, abductions and more, Mathayus strives to bring justice to his complicated world.
6.
National Treasure (2004)
2h 11m Adventure Action Thriller Mystery
Modern treasure hunters, led by archaeologist Ben Gates, search for a chest of riches rumored to have been stashed away by George Washington, Thomas Jefferson and Benjamin Franklin during the Revolutionary War. The chest's whereabouts may lie in secret clues embedded in the Constitution and the Declaration of Independence, and Gates is in a race to find the gold before his enemies do.
2h 4m Action Adventure Comedy Drama Mystery
Scouring the ocean depths for treasure-laden shipwrecks is business as usual for a thrill-seeking underwater adventurer and his wisecracking buddy. But when these two cross paths with a beautiful doctor, they find themselves on the ultimate treasure hunt.
8.
Lara Croft: Tomb Raider (2001)
1h 40m Adventure Fantasy Action Thriller
English aristocrat Lara Croft is skilled in hand-to-hand combat and in the middle of a battle with a secret society. The shapely archaeologist moonlights as a tomb raider to recover lost antiquities and meets her match in the evil Powell, who's in search of a powerful relic.
9.
Indiana Jones and the Temple of Doom (1984)
1h 58m Adventure Action
After arriving in India, Indiana Jones is asked by a desperate village to find a mystical stone. He agrees – and stumbles upon a secret cult plotting a terrible plan in the catacombs of an ancient palace.
10.
The Librarian: Return to King Solomon's Mines (2006)
1h 32m Fantasy Action Adventure
After retrieving the Crystal Skull in Utah, Flynn Carsen receives a map in the mail with the secret location of King Solomon's Mines. When the scroll is stolen, Judson explains the power of the Key of Solomon's book and assigns Flynn to retrieve the map. The map is useless without the legend piece to decipher it, which is located in Volubilis near the Roman ruins in Morocco. Flynn heads to Casablanca to the ruins where he is chased by a group of mercenaries leaded by General Samir. They too want to find the location of King Solomon's mines. Flynn teams-up with Professor Emily Davenport working in the dig and they escape from General Samir and his men. While traveling to Gedi, they save the local Jomo from death and the trio faces a dangerous journey through the wild Africa.
11.
Indiana Jones and the Last Crusade (1989)
2h 7m Adventure Action
When Dr. Henry Jones Sr. suddenly goes missing while pursuing the Holy Grail, eminent archaeologist Indiana must team up with Marcus Brody, Sallah and Elsa Schneider to follow in his father's footsteps and stop the Nazis from recovering the power of eternal life.
2h 12m Horror Adventure Action
Famed monster slayer Gabriel Van Helsing is dispatched to Transylvania to assist the last of the Valerious bloodline in defeating Count Dracula. Anna Valerious reveals that Dracula has formed an unholy alliance with Dr. Frankenstein's monster and is hell-bent on exacting a centuries-old curse on her family.
13.
The Forbidden Kingdom (2008)
1h 44m Action Adventure Fantasy
An American teenager who is obsessed with Hong Kong cinema and kung-fu classics makes an extraordinary discovery in a Chinatown pawnshop: the legendary stick weapon of the Chinese sage and warrior, the Monkey King. With the lost relic in hand, the teenager unexpectedly finds himself travelling back to ancient China to join a crew of warriors from martial arts lore on a dangerous quest to free the imprisoned Monkey King.
14.
Allan Quatermain and the Lost City of Gold (1986)
1h 39m Adventure Action Comedy
After his brother Robeson disappears without a trace while exploring Africa in search of a legendary 'white tribe', Allan Quatermain decides to follow in his footsteps to learn what became of him. Soon after arriving, he discovers the Lost City of Gold, controlled by the evil lord Agon, and mined by his legions of white slaves.
15.
The Mummy: Tomb of the Dragon Emperor (2008)
1h 52m Adventure Action Fantasy
Archaeologist Rick O'Connell travels to China, pitting him against an emperor from the 2,000-year-old Han dynasty who's returned from the dead to pursue a quest for world domination. This time, O'Connell enlists the help of his wife and son to quash the so-called 'Dragon Emperor' and his abuse of supernatural power.
16.
The Extraordinary Adventures of Adèle Blanc-Sec (2010)
1h 45m Fantasy Adventure Action Mystery
An adventure set in the early part of the 20th century, focused on a popular novelist and her dealings with would-be suitors, the cops, monsters, and other distractions.
17.
Journey to the Center of the Earth (2008)
1h 33m Action Science Fiction Adventure Comedy Family
On a quest to find out what happened to his missing brother, a scientist, his nephew and their mountain guide discover a fantastic and dangerous lost world in the center of the earth.
18.
Pirates of the Caribbean: The Curse of the Black Pearl (2003)
2h 23m Adventure Fantasy Action
Jack Sparrow, a freewheeling 18th-century pirate, quarrels with a rival pirate bent on pillaging Port Royal. When the governor's daughter is kidnapped, Sparrow decides to help the girl's love save her.
19.
The Librarian: Quest for the Spear (2004)
1h 46m Thriller Adventure Action Comedy Drama Fantasy Romance
When a magical artifact is lifted from his library, a meek librarian sets out to ensure its safe return.
20.
Pirates of the Caribbean: Dead Man's Chest (2006)
2h 31m Adventure Fantasy Action
Captain Jack Sparrow works his way out of a blood debt with the ghostly Davy Jones to avoid eternal damnation.
21.
Indiana Jones and the Kingdom of the Crystal Skull (2008)
2h 2m Adventure Action
Set during the Cold War, the Soviets—led by sword-wielding Irina Spalko—are in search of a crystal skull which has supernatural powers related to a mystical Lost City of Gold. Indy is coerced to head to Peru at the behest of a young man whose friend—and Indy's colleague—Professor Oxley has been captured for his knowledge of the skull's whereabouts.
22.
Clash of the Titans (2010)
1h 46m Adventure Fantasy Action
Born of a god but raised as a man, Perseus is helpless to save his family from Hades, vengeful god of the underworld. With nothing to lose, Perseus volunteers to lead a dangerous mission to defeat Hades before he can seize power from Zeus and unleash hell on earth. Battling unholy demons and fearsome beasts, Perseus and his warriors will only survive if Perseus accepts his power as a god, defies fate and creates his own destiny.
23.
King Solomon's Mines (2004)
2h 45m Action & Adventure Sci-Fi & Fantasy
King Solomon's Mines is a 2004 two-part TV miniseries, the fifth film adaptation of the 1885 novel by the same name by Henry Rider Haggard. Starring Patrick Swayze as Allan Quartermain and Alison Doody as Elizabeth Maitland, the film was produced by Hallmark Entertainment, and originally aired June 6, 2004 on Hallmark Channel.
24.
Pirates of the Caribbean: At World's End (2007)
2h 49m Adventure Fantasy Action
Captain Barbossa, long believed to be dead, has come back to life and is headed to the edge of the Earth with Will Turner and Elizabeth Swann. But nothing is quite as it seems.
1h 50m Fantasy Thriller Action Adventure Horror
Though safely entombed in a crypt deep beneath the unforgiving desert, an ancient queen whose destiny was unjustly taken from her is awakened in our current day, bringing with her malevolence grown over millennia, and terrors that defy human comprehension.
26.
Romancing the Stone (1984)
1h 46m Adventure Action Comedy Romance
Though she can spin wild tales of passionate romance, novelist Joan Wilder has no life of her own. Then one day adventure comes her way in the form of a mysterious package. It turns out that the parcel is the ransom she'll need to free her abducted sister, so Joan flies to South America to hand it over. But she gets on the wrong bus and winds up hopelessly stranded in the jungle.
27.
The Curse of King Tut's Tomb (2006)
2h 50m Action Adventure Fantasy Thriller Horror
Thousands of years ago, the great Child King Tutankhamen ruled. Few know the details of his life -- No one knows the secrets of his death. All that is about to change.Free -spirited archaeologist Danny Fremont (Casper Van Dien, Sleepy Hollow) is certain that if found, King Tut's Emerald Tablet would hold the power to control the world. Unfortunately, the only one who believes Fremont is his nemesis archaeologist Morgan Sinclair (Jonathan Hyde, Titanic), a member of a secret society who wants the tablet to harness unspeakable evil on the world and will stop at nothing to get it.
28.
Prince of Persia: The Sands of Time (2010)
1h 56m Adventure Fantasy Action
A rogue prince reluctantly joins forces with a mysterious princess and together, they race against dark forces to safeguard an ancient dagger capable of releasing the Sands of Time – gift from the gods that can reverse time and allow its possessor to rule the world.
29.
Pirates of the Caribbean: On Stranger Tides (2011)
2h 17m Adventure Action Fantasy
Captain Jack Sparrow crosses paths with a woman from his past, and he's not sure if it's love -- or if she's a ruthless con artist who's using him to find the fabled Fountain of Youth. When she forces him aboard the Queen Anne's Revenge, the ship of the formidable pirate Blackbeard, Jack finds himself on an unexpected adventure in which he doesn't know who to fear more: Blackbeard or the woman from his past.
30.
The Golden Voyage of Sinbad (1973)
1h 45m Action Adventure Drama Fantasy
Sinbad and his crew intercept a homunculus carrying a golden tablet. Koura, the creator of the homunculus and practitioner of evil magic, wants the tablet back and pursues Sinbad. Meanwhile Sinbad meets the Vizier who has another part of the interlocking golden map, and they mount a quest across the seas to solve the riddle of the map.
1h 46m Adventure Action Horror Science Fiction
A group of heavily armed hijackers board a luxury ocean liner in the South Pacific Ocean to loot it, only to do battle with a series of large-sized, tentacled, man-eating sea creatures who have taken over the ship first.
explore
Check out more list from our community