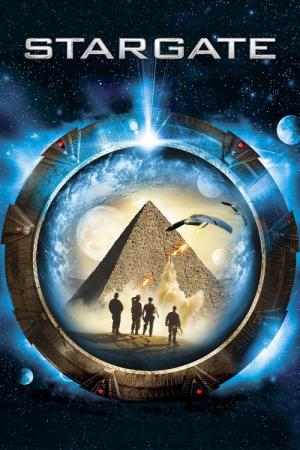 14 Best Movies Like Stargate ...
If you liked this one , you will probably love these too! In this list we highlight some of the best films that share a very similar premise to 'Stargate', and are worth checking out.
2h 4m Action Science Fiction Adventure Mystery
Jack Harper is one of the last few drone repairmen stationed on Earth. Part of a massive operation to extract vital resources after decades of war with a terrifying threat known as the Scavs, Jack's mission is nearly complete. His existence is brought crashing down when he rescues a beautiful stranger from a downed spacecraft. Her arrival triggers a chain of events that forces him to question everything he knows and puts the fate of humanity in his hands.
2.
The Fifth Element (1997)
2h 6m Adventure Fantasy Action Thriller Science Fiction
In 2257, a taxi driver is unintentionally given the task of saving a young girl who is part of the key that will ensure the survival of humanity.
2h 12m Action Adventure Science Fiction
John Carter is a war-weary, former military captain who's inexplicably transported to the mysterious and exotic planet of Barsoom (Mars) and reluctantly becomes embroiled in an epic conflict. It's a world on the brink of collapse, and Carter rediscovers his humanity when he realizes the survival of Barsoom and its people rests in his hands.
4.
Battlestar Galactica: Blood & Chrome (2012)
1h 34m Sci-Fi & Fantasy
The first Cylon war has been raging for 10 years and a young Ensign William Adama joins the fleet. He's disappointed not to be assigned to a fighter but to a freighter. His co-pilot, Lt. Coker Fasjovic, isn't too keen on having a rookie flying his aircraft as he has only a short time before he again becomes a civilian. Their cargo is a civilian scientist, Dr. Becca Kelly, but they no sooner leave than she has new orders for them and a new destination. She is less than forthcoming about just what her secret mission is but Adama is keen, particularly as it involves going into Cylon controlled space. Nothing is as it seems however.
2h 49m Adventure Drama Science Fiction
The adventures of a group of explorers who make use of a newly discovered wormhole to surpass the limitations on human space travel and conquer the vast distances involved in an interstellar voyage.
42m Sci-Fi & Fantasy Action & Adventure Mystery
The story of Stargate SG-1 begins about a year after the events of the feature film, when the United States government learns that an ancient alien device called the Stargate can access a network of such devices on a multitude of planets. SG-1 is an elite Air Force special operations team, one of more than two dozen teams from Earth who explore the galaxy and defend against alien threats such as the Goa'uld, Replicators, and the Ori.
7.
Star Trek: Insurrection (1998)
1h 43m Science Fiction Action Adventure Thriller
When an alien race and factions within Starfleet attempt to take over a planet that has "regenerative" properties, it falls upon Captain Picard and the crew of the Enterprise to defend the planet's people as well as the very ideals upon which the Federation itself was founded.
8.
Star Trek V: The Final Frontier (1989)
1h 47m Science Fiction Action Adventure Thriller
The crew of the Federation starship Enterprise is called to Nimbus III, the Planet of Intergalactic Peace. They are to negotiate in a case of kidnapping only to find out that the kidnapper is a relative of Spock. This man is possessed by his life long search for the planet Shaka-Ri which is supposed to be the source of all life. Together they begin to search for this mysterious planet.
9.
Spacehunter: Adventures in the Forbidden Zone (1983)
1h 30m Adventure Science Fiction
Three women makes an emergency landing on a planet plagued with a fatal disease, but are captured by dictator Overdog. Adventurer Wolff goes there to rescue them and meets Niki, the only Earthling left from a medical expedition. Combining their talents, they try to rescue the women.
10.
Battlefield Earth (2000)
1h 58m Action Adventure Science Fiction War
In the year 3000, man is no match for the Psychlos, a greedy, manipulative race of aliens on a quest for ultimate profit. Led by the powerful Terl, the Psychlos are stripping Earth clean of its natural resources, using the broken remnants of humanity as slaves. What is left of the human race has descended into a near primitive state. After being captured, it is up to Tyler to save mankind.
11.
Jupiter Ascending (2015)
2h 7m Science Fiction Fantasy Action Adventure
In a universe where human genetic material is the most precious commodity, an impoverished young Earth woman becomes the key to strategic maneuvers and internal strife within a powerful dynasty…
12.
The Black Hole (1979)
1h 38m Adventure Family Science Fiction Action
The explorer craft USS Palomino is returning to Earth after a fruitless 18-month search for extra-terrestrial life when the crew comes upon a supposedly lost ship, the USS Cygnus, hovering near a black hole. The ship is controlled by Dr. Hans Reinhardt and his monstrous robot companion, but the initial wonderment and awe the Palomino crew feel for the ship and its resistance to the power of the black hole turn to horror as they uncover Reinhardt's plans.
13.
Stargate: Continuum (2008)
1h 38m Adventure Science Fiction TV Movie
Ba'al travels back in time and prevents the Stargate program from being started. SG-1 must somehow restore history.
14.
Stargate: Atlantis (2004)
45m Sci-Fi & Fantasy Action & Adventure Drama
With the Ancients' city of Atlantis discovered in the Pegasus Galaxy by Stargate Command, Dr. Elizabeth Weir and Major Sheppard lead a scientific expedition to the ancient abandoned city. Once there, the team not only find themselves unable to contact Earth, but their explorations unexpectedly reawaken the Ancients' deadly enemies, The Wraith, who hunger for this new prey. Now with the help of newfound local allies like Teyla Emmagan, the Atlantis Team sets about to uncover their new home's secrets even as their war of survival against the Wraith begins.
explore
Check out more list from our community