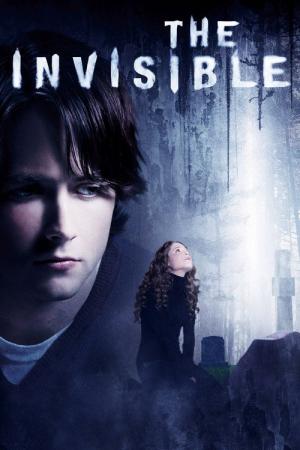 29 Best Movies Like The Invisible ...
If you liked this film , you will probably love these too! In this selection we highlight some of the best films that share a very similar premise to '', and are worth checking out.
2.
The Lovely Bones (2009)
2h 16m Fantasy Drama
After being brutally murdered, 14-year-old Susie Salmon watches from heaven over her grief-stricken family -- and her killer. As she observes their daily lives, she must balance her thirst for revenge with her desire for her family to heal.
1h 38m Drama Mystery Thriller Fantasy
Samantha Kingston has everything. Then, everything changes. After one fateful night, she wakes up with no future at all. Trapped into reliving the same day over and over, she begins to question just how perfect her life really was.
1h 24m Drama Thriller Mystery
Publisher Will Atenton quits a lucrative job in New York to relocate his wife, Libby, and their daughters to a quaint town in New England. However, as they settle into their home the Atentons discover that a woman and her children were murdered there, and the surviving husband is the town's prime suspect. With help from a neighbor who was close to the murdered family, Will pieces together a horrifying chain of events.
6.
White Bird in a Blizzard (2014)
1h 31m Thriller Drama
Kat Connors is a 17-year-old when her perfect homemaker mother, Eve, disappears. Having lived for so long in an emotionally repressed household, she barely registers her mother's absence and certainly doesn't blame her doormat of a father, Brock, for the loss. But as time passes, Kat begins to come to grips with how deeply Eve's disappearance has affected her.
7.
The Sixth Sense (1999)
1h 47m Mystery Thriller Drama
Following an unexpected tragedy, a child psychologist named Malcolm Crowe meets an eight year old boy named Cole Sear, who is hiding a dark secret.
1h 58m Crime Mystery Thriller
Two Los Angeles homicide detectives are dispatched to a northern town where the sun doesn't set to investigate the methodical murder of a local teen.
1h 23m Drama Thriller TV Movie
Inspired by true events, a friendship rivalry between three high school girls escalates into a shocking act of violence, and soon one of them is dead. Now the dead girl's mom is determined to find her missing child... and get justice for her daughter.
1h 25m Mystery Drama Crime Thriller
The clues to a young woman's death come together as the lives of seemingly unrelated people begin to intersect.
11.
Perfect Sisters (2014)
1h 40m Thriller Drama Crime
Tired of their mother's alcoholism and a string of her abusive boyfriends, two sisters plot to kill her.
1h 45m Thriller Drama Mystery
Kale is a 17-year-old placed under house arrest after punching his teacher. He is confined to his house, and decides to use his free time spying on his neighbors. Things start to get weird when guests enter the Turner's house and don't come back out. Kale and his friends, Ronnie and Ashley, start to grow more and more interested in what is actually happening within the house of Robert Turner.
13.
The Glass House (2001)
1h 46m Drama Thriller
After the parents of Ruby and her younger brother, Rhett, are killed in a car crash, their parents' best friends, Erin and Terry Glass, become their guardians. The children hear promises of a world of opulence and California fun -- all they have to do is move into the Glasses' gated house. Before very long, though, Ruby suspects that Erin and Terry may not be the ideal guardians they seemed to be.
14.
Before and After (1996)
1h 48m Drama Thriller Mystery
Two parents deal with the effects when their son is accused of murdering his girlfriend.
1h 27m Horror
Anna returns home after spending time in a psychiatric facility following her mother's tragic death and discovers that her mother's former nurse, Rachel, has moved into their house and become engaged to her father. Soon after she learns this shocking news, Anna is visited by her mother's ghost, who warns her that Rachel has evil intentions.
1h 37m Horror Mystery Thriller
A teenager is stuck in a time loop that is not quite the same each time. She must uncover the truth but her actions have consequences for herself and others.
22m Animation Mystery
Light Yagami is an ace student with great prospects—and he's bored out of his mind. But all that changes when he finds the Death Note, a notebook dropped by a rogue Shinigami death god. Any human whose name is written in the notebook dies, and Light has vowed to use the power of the Death Note to rid the world of evil. But will Light succeed in his noble goal, or will the Death Note turn him into the very thing he fights against?
1h 30m Crime Drama Horror Mystery Thriller
A recently widowed detective still grieving over his wife's death discovers a shocking connection between himself and the suspects in a serial killing spree linked to the Four Horsemen of the Apocalypse.
21.
The Messengers (2007)
1h 30m Mystery Thriller Horror
When the Solomons trade in the craziness of big-city life for the quiet of a North Dakota farm, little do they expect the nightmare that follows. Soon after arriving, teenage Jess (Kristen Stewart) and her younger brother see terrifying apparitions and endure attacks from a supernatural source. Jess must warn her disbelieving family before it is too late to save them.
22.
The Life Before Her Eyes (2007)
1h 30m Thriller Drama Mystery
As the 15th anniversary of a fatal high school shooting approaches, former pupil Diana McFee is haunted by memories of the tragedy. After losing her best friend Maureen in the attack, Diana has been profoundly affected by the incident - her seemingly perfect life shaped by the events of that day.
1h 30m Horror Thriller
Eight unsuspecting high school seniors at a posh boarding school, who delight themselves on playing games of lies, come face-to-face with terror and learn that nobody believes a liar - even when they're telling the truth.
5m Fantasy Science Fiction Animation Family
Anakin Skywalker and Obi-Wan Kenobi attempt to stop the Separatists from invading Kashyyyk. Meanwhile, Master Yoda must defeat an evil army of droids.
25.
The Caveman's Valentine (2001)
1h 45m Drama Mystery Thriller
In this spine-tingling and visually stunning thriller, Academy Award®-nominee Samuel L. Jackson (Unbreakable, Shaft, Pulp Fiction delivers a "full-throttle performance" (People) as Romulus Ledbetter, a misunderstood musician turned recluse, hiding from personal demons in a New York City cave. When Romulus finds the frozen body of a young drifter in a tree, the authorities - including his police officer daughter (Aunjanne Ellis) - claim the death is accidental. Romulus is convinced the man was murdered by prominent art photographer David Leppenraub (Colm Feore). But how can he prove he's right when everyone thinks he's insane?
1h 38m Drama Horror Thriller
Violinist Sydney Wells was accidentally blinded by her sister Helen when she was five years old. She submits to a cornea transplantation, and while recovering from the operation, she realizes that she is seeing dead people.
27.
Partners in Crime (2014)
1h Documentary
A documentary series featuring one of America's most colorful criminal defense attorneys and his partner.
1h 45m Thriller Crime Drama
Matt Lee Whitlock, respected chief of police in small Banyan Key, Florida, must solve a vicious double homicide before he himself falls under suspicion. Matt Lee has to stay a few steps ahead of his own police force and everyone he's trusted in order to find out the truth.
explore
Check out more list from our community