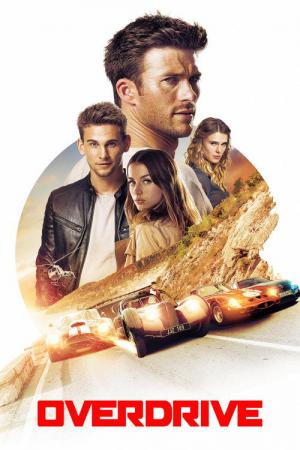 10 Best Movies Like Overdrive ...
If you liked this film , you will for sure love these too! In this list we highlight some of the best films that share a very similar premise to 'Overdrive', and are worth checking out.
1.
The Hunter's Prayer (2017)
1h 31m Action Thriller
An assassin forges an unlikely partnership with one of his targets: a woman seeking revenge for the murder of her family.
1h 31m Action Adventure Comedy Crime Drama
Billy Wong is a New York City cop whose partner is gunned down during a robbery. Billy and his new partner, Danny Garoni, are working security at a fashion show when a wealthy man's daughter, Laura Shapiro, is kidnapped. The Federal authorities suspect that Laura's father is involved with Mr. Ko, a Hong Kong drug kingpin, so the NYC police commissioner sends the two cops to Hong Kong to investigate.
3.
American Assassin (2017)
1h 52m Action Thriller
Following the murder of his fiancée, Mitch Rapp trains under the instruction of Cold War veteran Stan Hurley. The pair then is enlisted to investigate a wave of apparently random attacks on military and civilian targets.
4.
Mission: Impossible - Fallout (2018)
2h 27m Action Adventure
When an IMF mission ends badly, the world is faced with dire consequences. As Ethan Hunt takes it upon himself to fulfill his original briefing, the CIA begin to question his loyalty and his motives. The IMF team find themselves in a race against time, hunted by assassins while trying to prevent a global catastrophe.
5.
The Hitman's Bodyguard (2017)
1h 58m Thriller Comedy Crime Action
The world's top bodyguard gets a new client, a hit man who must testify at the International Court of Justice. They must put their differences aside and work together to make it to the trial on time.
1h 27m Action Crime Thriller
A mall security guard—and former federal agent—crosses paths with a drug kingpin's enforcer after the guard saves a woman from danger.
1h 36m Action Crime Thriller
When Alex, an infiltration expert with a secret past, accidentally reveals her identity during what should have been a routine heist, she quickly finds herself mixed up in a government conspiracy and entangled in a deadly game of cat-and-mouse with a master assassin and his team of killers. Armed with her own set of lethal skills, Alex looks to exact revenge for her murdered friends while uncovering the truth.
1h 44m Action Thriller
Forced into a deadly cat-and-mouse game, a disgraced mixed martial arts fighter is hunted through the jungles of Southeast Asia.
1h 36m Thriller Action
A crime syndicate places a hit on a billionaire's daughter, making her the target of an elite assassin squad. A small band of down-and-out mercenaries protects her, fighting tooth and nail to stop the assassins from reaching their target.
1h 38m Thriller Action Crime
Frank Penny is a disgraced cop looking for a shot at redemption. When the police chief's 11-year-old daughter is abducted, Frank goes rogue to try and save her. But to find the girl, Frank will need the help of Ava Brooks, whose live-streaming news channel is broadcasting Frank's every move.
explore
Check out more list from our community