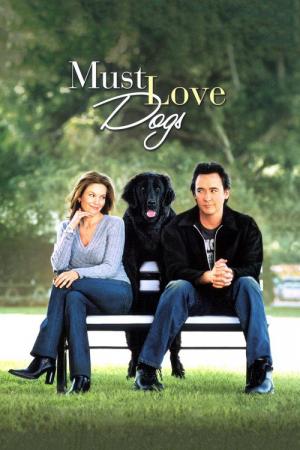 12 Best Movies Like Must Love Dogs ...
If you liked this film , you will definitely love these too! In this selection we highlight some of the best films that share a very similar mood to 'Must Love Dogs', and are worth checking out.
1h 45m Comedy Romance Drama
After attending their friend Elise's (Sudano) wedding to Nate (Bishop) on New Year's Eve, Trista (Hall), a career-­driven talent agent, Viviane (Scott), a successful gossip columnist, and Amaya (Cooper), a struggling actress, make a pact to get married within the year to either a new love or a man waiting in the wings. But the close friends face their own set of challenges - Trista has not gotten over her commitment-­phobic ex-­boyfriend Damon (White), Viviane is secretly in love with Sean (George), the father of her son, and Amaya is desperate to break up her boyfriend Keith's (Sanders) unhappy marriage so they can live happily ever after. Each woman starts the year with high hopes and dreams of what will happen over the next 12 months... but will they all make it to the altar?
2.
The Mirror Has Two Faces (1996)
2h 6m Comedy Drama Romance
Rose Morgan, who still lives with her mother, is a professor of Romantic Literature who desperately longs for passion in her life. Gregory Larkin, a mathematics professor, has been burned by passionate relationships and longs for a sexless union based on friendship and respect.
1h 30m Comedy Romance Drama
Although strangers Sara and Jonathan are both already in relationships, they realize they have genuine chemistry after a chance encounter – but part company soon after. Years later, they each yearn to reunite, despite being destined for the altar. But to give true love a chance, they have to find one another again.
4.
The Jane Austen Book Club (2007)
1h 46m Comedy Romance
Six Californians start a club to discuss the works of Jane Austen. As they delve into Austen's literature, the club members find themselves dealing with life experiences that parallel the themes of the books they are reading.
2h 16m Comedy Romance
Two women, one from the United States and one from the United Kingdom, swap homes at Christmastime after bad breakups with their boyfriends. Each woman finds romance with a local man but realizes that the imminent return home may end the relationship.
1h 58m Comedy Romance
The lives of several couples and singles in New York intertwine over the course of New Year's Eve.
1h 31m Comedy Romance
A man with a "doormat" personality tries standing up for himself for a change in this comedy. Mild mannered tax accountant Elliot Sherman is what he calls a "Baxter": the kind of calm, unexciting fellow who "wears sock garters" and "enjoys raking leaves." Loved by bosses and parents, Elliot is a perfectly nice guy. And that's his problem.
8.
Because I Said So (2007)
1h 42m Comedy Romance
In an effort to prevent family history from repeating itself, meddlesome mom Daphne Wilder attempts to set up her youngest daughter, Milly, with Mr. Right. Meanwhile, her other daughters try to keep their mom's good intentions under control.
9.
Failure to Launch (2006)
1h 37m Comedy
Tripp, an attractive man in his thirties, is still living with his parents Al and Sue. Tripp's best friends Demo and Ace are also still living in their parents' homes and seem proud of it. Al and Sue are not happy, however, and are fascinated when friends whose adult son has recently moved away from home reveal they hired an expert to arrange the matter and couldn't be happier with the result.
1h 30m Comedy Romance
British artist Colin Ware discovers that his fiancée, Vera, is going to marry another man. Distraught and despondent, he gets on a plane for America and ends up in the tiny town of Hope in New England. At first, Colin is depressed, but he soon finds more than a shoulder to cry on when his innkeepers introduce him to Mandy, a beautiful nurse. All's going well and Colin has almost forgotten his old flame until Vera shows up with a surprise of her own.
1h 51m Comedy Romance
Altruistic Jane finds herself facing her worst nightmare as her younger sister announces her engagement to the man Jane secretly adores.
explore
Check out more list from our community