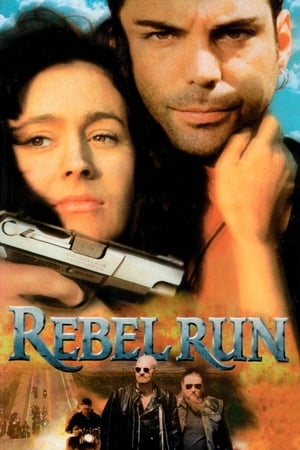 12 Best Movies Like Bolt ...
If you liked this movie , you will for sure love these too! In this list we highlight some of the best films that share a very similar mood to 'Bolt', and are worth checking out.
1h 18m Animation Comedy Family Adventure
When Madame Adelaide Bonfamille leaves her fortune to Duchess and her children—Bonfamille's beloved family of cats—the butler plots to steal the money and kidnaps the legatees, leaving them out on a country road. All seems lost until the wily Thomas O'Malley Cat and his jazz-playing alley cats come to the aristocats' rescue.
2.
Oliver & Company (1988)
1h 17m Animation Comedy Family
This animated take on Oliver Twist re-imagines Oliver as an adorable orphaned kitten who struggles to survive in New York City and falls in with a band of canine criminals led by an evil human. First, Oliver meets Dodger, a carefree mutt with street savoir faire. But when Oliver meets wealthy Jenny on one of the gang's thieving missions, his life changes forever.
3.
Thunder and the House of Magic (2013)
1h 25m Family Fantasy Animation Adventure
Thunder, an abandoned young cat seeking shelter from a storm, stumbles into the strangest house imaginable, owned by an old magician and inhabited by a dazzling array of automatons and gizmos. Not everyone welcomes the new addition to the troupe as Jack Rabbit and Maggie Mouse plot to evict Thunder. The situation gets worse when the magician lands in hospital and his scheming nephew sees his chance to cash in by selling the mansion. Our young hero is determined to earn his place and so he enlists the help of some wacky magician's assistants to protect his magical new home.
4.
The Secret Life of Pets (2016)
1h 27m Adventure Comedy Animation Family
The quiet life of a terrier named Max is upended when his owner takes in Duke, a stray whom Max instantly dislikes.
1h 41m Family Animation Comedy Adventure
Wreck-It Ralph is the 9-foot-tall, 643-pound villain of an arcade video game named Fix-It Felix Jr., in which the game's titular hero fixes buildings that Ralph destroys. Wanting to prove he can be a good guy and not just a villain, Ralph escapes his game and lands in Hero's Duty, a first-person shooter where he helps the game's hero battle against alien invaders. He later enters Sugar Rush, a kart racing game set on tracks made of candies, cookies and other sweets. There, Ralph meets Vanellope von Schweetz who has learned that her game is faced with a dire threat that could affect the entire arcade, and one that Ralph may have inadvertently started.
1h 40m Animation Family
When the kingdom's most wanted-and most charming-bandit Flynn Rider hides out in a mysterious tower, he's taken hostage by Rapunzel, a beautiful and feisty tower-bound teen with 70 feet of magical, golden hair. Flynn's curious captor, who's looking for her ticket out of the tower where she's been locked away for years, strikes a deal with the handsome thief and the unlikely duo sets off on an action-packed escapade, complete with a super-cop horse, an over-protective chameleon and a gruff gang of pub thugs.
1h 21m Animation Comedy Family Adventure
With the impending ice age almost upon them, a mismatched trio of prehistoric critters – Manny the woolly mammoth, Diego the saber-toothed tiger and Sid the giant sloth – find an orphaned infant and decide to return it to its human parents. Along the way, the unlikely allies become friends but, when enemies attack, their quest takes on far nobler aims.
8.
Toy Story That Time Forgot (2014)
22m Animation Family TV Movie Adventure Comedy Fantasy
During a post-Christmas play date, the gang find themselves in uncharted territory when the coolest set of action figures ever turn out to be dangerously delusional. It's all up to Trixie, the triceratops, if the gang hopes to return to Bonnie's room in this Toy Story That Time Forgot.
1h 37m Adventure Animation Comedy Family
Dory is reunited with her friends Nemo and Marlin in the search for answers about her past. What can she remember? Who are her parents? And where did she learn to speak Whale?
10.
Mune: Guardian of the Moon (2014)
1h 20m Animation Comedy Family
Garfield, the fat, lazy, lasagna lover, has everything a cat could want. But when Jon, in an effort to impress the Liz - the vet and an old high-school crush - adopts a dog named Odie and brings him home, Garfield gets the one thing he doesn't want. Competition.
12.
Alpha and Omega (2010)
1h 28m Animation Family Comedy Adventure Romance
Two young wolves at opposite ends of their pack's social order are thrown together into a foreign land and need each other to return home, but love complicates everything.
explore
Check out more list from our community