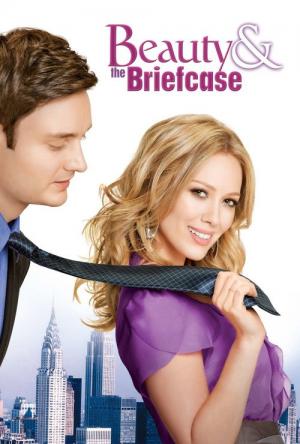 18 Best Movies Like Lying To Be Perfect ...
If you liked this movie , you will probably love these too! In this selection we highlight some of the best films that share a very similar mood to '', and are worth checking out.
1.
Let's Be Friends (2005)
1h Drama
We don't have an overview translated in English. Help us expand our database by adding one.
1h 45m Comedy Romance Drama
After attending their friend Elise's (Sudano) wedding to Nate (Bishop) on New Year's Eve, Trista (Hall), a career-­driven talent agent, Viviane (Scott), a successful gossip columnist, and Amaya (Cooper), a struggling actress, make a pact to get married within the year to either a new love or a man waiting in the wings. But the close friends face their own set of challenges - Trista has not gotten over her commitment-­phobic ex-­boyfriend Damon (White), Viviane is secretly in love with Sean (George), the father of her son, and Amaya is desperate to break up her boyfriend Keith's (Sanders) unhappy marriage so they can live happily ever after. Each woman starts the year with high hopes and dreams of what will happen over the next 12 months... but will they all make it to the altar?
3.
Pyaar Ka Punchnama (2011)
2h 29m Drama Comedy Romance
Nishant starts dating Charu while his roommates Rajat and Vikrant already have girlfriends in Neha and Rhea respectively. Trouble starts when the guys feel that their girlfriends are dominating them.
1h 35m Romance Comedy
A 29-year-old lawyer and her lesbian best friend experience a dramatic shift in their longtime bond after one enters a serious relationship.
1h 30m Romance TV Movie Comedy
Revolves around three friends who have dream weddings only to find out that the pastor who married them failed to complete the key paperwork required to make them official.
6.
Violet Tendencies (2010)
1h 39m Comedy Drama Romance
A woman tries to distance herself from her gay friends in an effort to land a straight boyfriend.
1h 35m Comedy Drama Romance
The story of a college student with an "Annie Hall" addiction trying to make his new relationship work.
1h 37m Comedy Romance
A young woman escapes her wildly eccentric family in search for a life of normalcy.
1h 37m Comedy Drama Romance
Four friends search for love and happiness while working at a California sandwich shop.
11.
Hannah Takes the Stairs (2007)
1h 23m Drama Romance
Hannah is a recent college graduate interning at a Chicago production company. She is crushing on two writers at work, Matt and Paul, who share an office and keep her entertained. Will a relationship with one of them disrupt the delicate balance of their friendship?
24m Sci-Fi & Fantasy Animation Comedy
Hōzuki is the aide to the great king of Hell, King Enma. Calm and super-sadistic, Hōzuki tries to resolve the various problems in Hell, including a rampaging Momotarō and his companions. However, he also likes spending his free time on his hobbies, such as fawning over cute animals and raising "Goldfish Flowers."
1h 56m Drama Romance Comedy
When four best friends try and move forward in their work and personal life, they realize that trying to live their life's dream is more difficult than they imagine -- especially in the high fashion world of Shanghai.
14.
Something Borrowed (2011)
1h 52m Comedy Drama Romance
Though Rachel is a successful attorney and a loyal, generous friend, she is still single. After one drink too many at her 30th-birthday celebration, Rachel unexpectedly falls into bed with her longtime crush, Dex -- who happens to be engaged to her best friend, Darcy. Ramifications of the liaison threaten to destroy the women's lifelong friendship, while Ethan, Rachel's confidant, harbors a potentially explosive secret of his own.
15.
Girl on a Bicycle (2013)
1h 41m Comedy Romance
Paolo, an Italian tour bus driver living in Paris, has just summoned up the courage to propose marriage to his German girlfriend Greta. However, a chance encounter with a French woman on a bicycle the very next day turns Paolo's life upside down.
16.
Men Are From Mars... And That's Where I'm Going! (2014)
1h 48m Comedy
Successful at work, Fernanda is an example of women of the third millennium, free to make their choices and independent. Yet in her personal life she finds herself struggling to find a husband. Like other women of her generation, Fernanda put her personal life on hold to devote herself to her career and now suddenly feels her love life situation has become an emergency. Being single at 39 is quite different from being single at 29, after all "the fertile egg has an expiration date"!
17.
Coming & Going (2011)
1h 23m TV Movie Family
This year, Santa's daughter takes her first trip away from the North Pole during the Christmas season hoping to find adventure and love in sunny California. While Santa watches his daughter through a magic snow globe, Annie arrives in L.A. and becomes friends with the owner of Candy Cane Inn, Lucy, and her daughter, Mia. She also quickly lands a job at Wonderland Toys. Wonderland Toys' owner, Ted is struggling to stay in business selling old-fashioned toys in a digital world. Annie soon realizes that she wants Ted's business to thrive because she has feelings for this Christmas traditionalist.
explore
Check out more list from our community