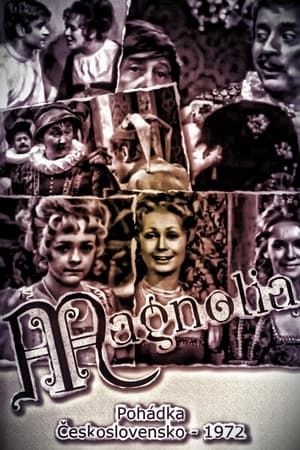 14 Best Movies Like Magnolia ...
If you liked this one , you will for sure love these too! In this collection we highlight some of the best films that share a very similar mood to 'Magnolia', and are worth checking out.
3h 7m Comedy Drama
Many loosely connected characters cross paths in this film, based on the stories of Raymond Carver. Waitress Doreen Piggot accidentally runs into a boy with her car. Soon after walking away, the child lapses into a coma. While at the hospital, the boy's grandfather tells his son, Howard, about his past affairs. Meanwhile, a baker starts harassing the family when they fail to pick up the boy's birthday cake.
1h 46m Drama
On the gritty streets of LA, the destinies of four people desperate for connection and redemption are about to collide.
3.
Cries & Whispers (1972)
1h 52m Drama
In the weekend after thanksgiving 1973 the Hood family is skidding out of control. Then an ice storm hits, the worst in a century.
1h 22m Drama
After a suicide attempt, Lane has moved into her country house to recuperate. Her best friend, Stephanie, has come to join her for the summer. Lane's mother, Diane, has recently arrived with her husband Lloyd, Lane's stepfather. Lane is close to two neighbors: Peter, and Howard. Howard is in love with Lane, Lane is in love with Peter, and Peter is in love with Stephanie.
1h 33m Drama
When Eve, an interior designer, is deserted by her husband of many years, Arthur, the emotionally glacial relationships of the three grown-up daughters are laid bare. Twisted by jealousy, insecurity and resentment, Renata, a successful writer; Flyn, a woman crippled by indecision; and Joey, a budding actress; struggle to communicate for the sake of their shattered mother. But when their father unexpectedly falls for another woman, his decision to remarry sets in motion a terrible twist of fate…
1m
We don't have an overview translated in English. Help us expand our database by adding one.
9.
American Beauty (1999)
2h 2m Drama
Lester Burnham, a depressed suburban father in a mid-life crisis, decides to turn his hectic life around after developing an infatuation with his daughter's attractive friend.
10.
Thirteen Conversations About One Thing (2001)
1h 44m Drama
The lives of a lawyer, an actuary, a housecleaner, a professor, and the people around them intersect as they ponder order and happiness in the face of life's cold unpredictability.
2h 23m Drama
In Babel, a tragic incident involving an American couple in Morocco sparks a chain of events for four families in different countries throughout the world. In the struggle to overcome isolation, fear, and displacement, each character discovers that it is family that ultimately provides solace. In the remote sands of the Moroccan desert, a rifle shot rings out detonating a chain of events that will link an American tourist couples frantic struggle to survive, two Moroccan boys involved in an accidental crime, a nanny illegally crossing into Mexico with two American children and a Japanese teen rebel whose father is sought by the police in Tokyo. Separated by clashing cultures and sprawling distances, each of these four disparate groups of people are nevertheless hurtling towards a shared destiny of isolation and grief.
12.
There Will Be Blood (2007)
13.
Walking on Water (2002)
14.
My Life Without Me (2003)
1h 46m Drama Romance
A fatally ill mother with only two months to live creates a list of things she wants to do before she dies without telling her family of her illness.
explore
Check out more list from our community