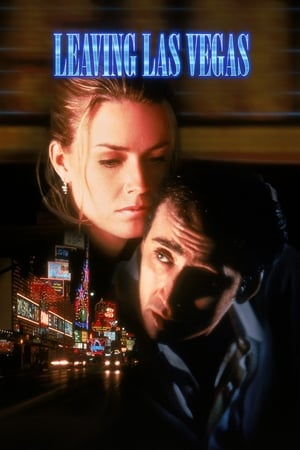 11 Best Movies Like Leaving Las Vegas ...
If you liked this one , you will probably love these too! In this collection we highlight some of the best films that share a very similar mood to 'Leaving Las Vegas', and are worth checking out.
A small town girl is caught between dead-end jobs. A high-profile, successful man becomes wheelchair bound following an accident. The man decides his life is not worth living until the girl is hired for six months to be his new caretaker. Worlds apart and trapped together by circumstance, the two get off to a rocky start. But the girl becomes determined to prove to the man that life is worth living and as they embark on a series of adventures together, each finds their world changing in ways neither of them could begin to imagine.
1h 50m
Novel, Screenplay: Jojo Moyes
Director: Thea Sharrock
Screenplay: Scott Neustadter
Screenplay: Michael H. Weber
Drama Romance
A poet falls in love with an art student, who gravitates to his bohemian lifestyle -- and his love of heroin. Hooked as much on one another as they are on the drug, their relationship alternates between states of oblivion, self-destruction, and despair.
1h 56m
Director, Screenplay: Neil Armfield
Novel: Luke Davies
Drama Romance
"The Hours" is the story of three women searching for more potent, meaningful lives. Each is alive at a different time and place, all are linked by their yearnings and their fears. Their stories intertwine, and finally come together in a surprising, transcendent moment of shared recognition.
1h 54m
Director: Stephen Daldry
Novel: Michael Cunningham
Screenplay: David Hare
Drama
4.
Clean and Sober (1988)
Hotshot real estate salesman Daryl has a bad cocaine habit. After embezzling his company's money, he wakes up next to a girl who overdosed. To hide from the police, he checks into a rehabilitation program guaranteeing anonymity. Under the mentorship of counselor Craig, Daryl accepts that he has a substance abuse problem. As he falls in love with fellow patient Charlie, Daryl begins committing to a newly sober life.
2h 4m
Director: Glenn Gordon Caron
Screenplay: Tod Carroll
Drama
5.
Who's That Knocking at My Door (1967)
Because they come from different castes, the son of a tax collector and his true love are not allowed to marry, sending them down divergent paths.
2h 24m
Director, Story: Anurag Kashyap
Story: Vikramaditya Motwane
Comedy Drama Romance
Downtrodden writer Henry and distressed goddess Wanda aren't exactly husband and wife: they're wedded to their bar stools. But they like each other's company- and Barfly captures their giddy, gin-soaked attempts to make a go of life on the skids.
1h 40m
Director: Barbet Schroeder
Screenplay: Charles Bukowski
Comedy Drama Romance
8.
My Blueberry Nights (2007)
Elizabeth has just been through a particularly nasty breakup, and now she's ready to leave her friends and memories behind as she chases her dreams across the country. In order to support herself on her journey, Elizabeth picks up a series of waitress jobs along the way. As Elizabeth crosses paths with a series of lost souls whose yearnings are even greater than her own, their emotional turmoil ultimately helps her gain a greater understanding of her own problems...
1h 35m
Director, Screenplay: Wong Kar-wai
Screenplay: Lawrence Block
Drama Romance
Based on Jim Harrison's book, "Farmer". 47-year-old Joseph Svenden lives on the family farm with his dying mother and teaches at a two room schoolhouse with Rosealee, his lover and his best friend's widow. Joseph, who lacks a college degree, learns that he will lose his teaching job at the end of the year when the school district expands into his town. Meanwhile, he is seduced by 17-year-old Catherine, a new student in his class. His affair with Catherine and losing his teaching job forces Joseph to take a look at his previously dull life and to decide how he wants to live the rest of it.
1h 49m
Director: Bruno Barreto
Novel: Jim Harrison
Writer: Ed Jones
Drama Romance
Kate and Charlie like to have a good time. Their marriage thrives on a shared fondness for music, laughter… and getting smashed. When Kate's partying spirals into hard-core asocial behavior, compromising her job as an elementary schoolteacher, something's got to give. But change isn't exactly a cakewalk. Sobriety means she will have to confront the lies she's been spinning at work, her troubling relationship with her mother, and the nature of her bond with Charlie.
1h 25m
Director, Writer: James Ponsoldt
Writer: Susan Burke
Comedy Drama
explore
Check out more list from our community