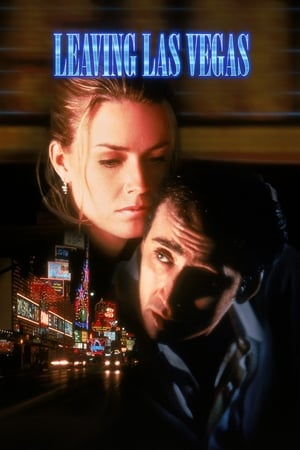 27 Best Movies Like Leaving Las Vegas ...
If you liked this movie , you will probably love these too! In this list we highlight some of the best films that share a very similar premise to '', and are worth checking out.
1h 40m Comedy Drama Romance
Downtrodden writer Henry and distressed goddess Wanda aren't exactly husband and wife: they're wedded to their bar stools. But they like each other's company- and Barfly captures their giddy, gin-soaked attempts to make a go of life on the skids.
2.
When a Man Loves a Woman (1994)
2h 6m Drama Romance
An airline pilot and his wife are forced to face the consequences of her alcoholism when her addictions threaten her life and their daughter's safety. While the woman enters detox, her husband must face the truth of his enabling behavior.
3.
One Night Stand (1997)
1h 42m Drama
In Los Angeles, Max Carlyle makes a good living directing commercials and has a happy home life with his wife, Mimi, and two children. When Carlyle travels to New York City to visit his friend Charlie, who has been diagnosed with AIDS, he has repeat run-ins with a beautiful woman, Karen, and eventually sleeps with her. Though he goes home the next day and doesn't return until a year later, Carlyle's infidelity still lingers.
1h 54m Drama Romance
The story about the relationship between a manic depressive man, Mr Jones, and the female doctor who takes more than a professional interest in his treatment.
5.
My Blueberry Nights (2007)
1h 35m Drama Romance
Elizabeth has just been through a particularly nasty breakup, and now she's ready to leave her friends and memories behind as she chases her dreams across the country. In order to support herself on her journey, Elizabeth picks up a series of waitress jobs along the way. As Elizabeth crosses paths with a series of lost souls whose yearnings are even greater than her own, their emotional turmoil ultimately helps her gain a greater understanding of her own problems...
1h 41m Drama Romance
A young female intern at a small magazine company becomes involved with a drug-addicted lesbian photographer, both of whom seek to exploit each other for their respective careers, while slowly falling in love with each other.
7.
Monster's Ball (2001)
1h 56m Drama Romance
A poet falls in love with an art student, who gravitates to his bohemian lifestyle -- and his love of heroin. Hooked as much on one another as they are on the drug, their relationship alternates between states of oblivion, self-destruction, and despair.
1h 49m Drama Romance
Based on Jim Harrison's book, "Farmer". 47-year-old Joseph Svenden lives on the family farm with his dying mother and teaches at a two room schoolhouse with Rosealee, his lover and his best friend's widow. Joseph, who lacks a college degree, learns that he will lose his teaching job at the end of the year when the school district expands into his town. Meanwhile, he is seduced by 17-year-old Catherine, a new student in his class. His affair with Catherine and losing his teaching job forces Joseph to take a look at his previously dull life and to decide how he wants to live the rest of it.
1h 50m Drama Romance
A small town girl is caught between dead-end jobs. A high-profile, successful man becomes wheelchair bound following an accident. The man decides his life is not worth living until the girl is hired for six months to be his new caretaker. Worlds apart and trapped together by circumstance, the two get off to a rocky start. But the girl becomes determined to prove to the man that life is worth living and as they embark on a series of adventures together, each finds their world changing in ways neither of them could begin to imagine.
1h 54m Drama
"The Hours" is the story of three women searching for more potent, meaningful lives. Each is alive at a different time and place, all are linked by their yearnings and their fears. Their stories intertwine, and finally come together in a surprising, transcendent moment of shared recognition.
1h 52m Drama Music Romance
When reporter Jean Craddock interviews Bad Blake—an alcoholic, seen-better-days country music legend—they connect, and the hard-living crooner sees a possible saving grace in a life with Jean and her young son.
14.
The Grasshopper (1970)
2h 1m Drama Romance
Head On is German director Fatih Akin's story of the alcoholic Cahit and Turkish Sibel. Akin tells the story of a love that can never be between two people who are too alike to not be together.
1h 44m Drama
Two couples disintegrate when they begin destructive adulterous affairs with each other.
17.
Sophie's Choice (1982)
2h 31m Drama Romance
Stingo, a young writer, moves to Brooklyn in 1947 to begin work on his first novel. As he becomes friendly with Sophie and her lover Nathan, he learns that she is a Holocaust survivor. Flashbacks reveal her harrowing story, from pre-war prosperity to Auschwitz. In the present, Sophie and Nathan's relationship increasingly unravels as Stingo grows closer to Sophie and Nathan's fragile mental state becomes ever more apparent.
1h 20m Drama Romance
Nine years later, Jesse travels across Europe giving readings from a book he wrote about the night he spent in Vienna with Celine. After his reading in Paris, Celine finds him, and they spend part of the day together before Jesse has to again leave for a flight. They are both in relationships now, and Jesse has a son, but as their strong feelings for each other start to return, both confess a longing for more.
1h 25m Comedy Drama
Kate and Charlie like to have a good time. Their marriage thrives on a shared fondness for music, laughter… and getting smashed. When Kate's partying spirals into hard-core asocial behavior, compromising her job as an elementary schoolteacher, something's got to give. But change isn't exactly a cakewalk. Sobriety means she will have to confront the lies she's been spinning at work, her troubling relationship with her mother, and the nature of her bond with Charlie.
2h 24m Comedy Drama Romance
Because they come from different castes, the son of a tax collector and his true love are not allowed to marry, sending them down divergent paths.
21.
Clean and Sober (1988)
2h 4m Drama
Hotshot real estate salesman Daryl has a bad cocaine habit. After embezzling his company's money, he wakes up next to a girl who overdosed. To hide from the police, he checks into a rehabilitation program guaranteeing anonymity. Under the mentorship of counselor Craig, Daryl accepts that he has a substance abuse problem. As he falls in love with fellow patient Charlie, Daryl begins committing to a newly sober life.
1h 44m Comedy Drama Romance
Mirabelle is a disenchanted salesgirl and aspiring artist who sells gloves and accessories at a department store. She has two men in her life: wealthy divorcée Ray Porter and struggling musician Jeremy. Mirabelle falls in love with the glamorous Ray, and her life takes a magical turn, but eventually she realizes that she must empower herself and make a choice between them.
3h 5m Drama Romance
Betty Blue, a mentally unbalanced and sexually aggressive free spirit who becomes involved with Zorg, a repairman moonlighting as a writer. The two engage in a variety of sexual encounters, and grow more passionate toward each other. Betty finds Zorg's book and is aggressively supportive; over time, but her instability catches up with her.
24.
All the Real Girls (2003)
1h 48m Drama Romance
In a sleepy little mill town in North Carolina, Paul is the town Romeo. But when his best friend's sister returns home from boarding school, he finds himself falling for her innocent charm. In spite of her lack of experience and the violent protests of her brother, the two find themselves in a sweet, dreamy and all-consuming love.
2h 5m Drama Music Romance
Rock-and-roll singer Mary Rose Foster's romantic relationships and mental health are continuously imperilled by the demands of life on the road.
26.
Who's That Knocking at My Door (1967)
explore
Check out more list from our community