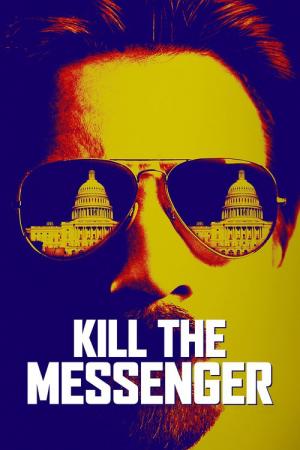 12 Best Movies Like Kill The Messenger ...
If you liked this one , you will definitely love these too! In this list we highlight some of the best films that share a very similar premise to 'Kill the Messenger', and are worth checking out.
2h 2m Crime Drama Thriller
An American attorney on business in China, ends up wrongfully on trial for murder and his only key to innocence is a female defense lawyer from the country.
2h 14m Drama History Crime Thriller
CIA employee Edward Snowden leaks thousands of classified documents to the press.
3.
The Parallax View (1974)
1h 42m Crime Drama Thriller
An ambitious reporter, investigating a senator's assassination, realizes witnesses to the shooting are systematically dying and discovers a multi-million dollar corporation which serves as a front for the recruitment of political assassins.
4.
The China Syndrome (1979)
2h 2m Drama Thriller
While doing a series of reports on alternative energy sources, opportunistic reporter Kimberly Wells witnesses an accident at a nuclear power plant. Wells is determined to publicize the incident, but soon finds herself entangled in a sinister conspiracy to keep the full impact of the incident a secret.
2h 7m Thriller Drama
Handsome, unflappable U.S. Congressman Stephen Collins is the future of his political party: an honorable appointee who serves as the chairman of a committee overseeing defense spending. All eyes are upon the rising star to be his party's contender for the upcoming presidential race. Until his research assistant/mistress is brutally murdered and buried secrets come tumbling out.
6.
The Fifth Estate (2013)
2h 8m Drama Thriller
A look at the relationship between WikiLeaks founder Julian Assange and his early supporter and eventual colleague Daniel Domscheit-Berg, and how the website's growth and influence led to an irreparable rift between the two friends.
1h 36m Crime Thriller
A female American reporter searches for her missing brother against the backdrop of violence and human smuggling across the US/Mexican border.
2h Drama Thriller
As the Iranian revolution reaches a boiling point, a CIA 'exfiltration' specialist concocts a risky plan to free six Americans who have found shelter at the home of the Canadian ambassador.
9.
Edge of Darkness (2010)
1h 57m Crime Drama Mystery Thriller
As a seasoned homicide detective, Thomas Craven has seen the bleakest side of humanity. But nothing prepares him for the toughest investigation of his life: the search for his only daughter Emma's killer. Now, he is on a personal mission to uncover the disturbing secrets surrounding her murder, including corporate corruption, government collusion and Emma's own mysterious life.
2h 9m Drama Thriller History
The true story of how the Boston Globe uncovered the massive scandal of child molestation and cover-up within the local Catholic Archdiocese, shaking the entire Catholic Church to its core.
1h 48m Thriller Crime Mystery
Jack Terry is a master sound recordist who works on grade-B horror movies. Late one evening, he is recording sounds for use in his movies when he hears something unexpected through his sound equipment and records it. Curiosity gets the better of him when the media become involved, and he begins to unravel the pieces of a nefarious conspiracy. As he struggles to survive against his shadowy enemies and expose the truth, he does not know whom he can trust.
12.
Absence of Malice (1981)
1h 56m Drama Romance Thriller
Megan Carter is a reporter duped into running an untrue story on Michael Gallagher, a suspected racketeer. He has an alibi for the time his crime was allegedly committed—but it involves an innocent party. When he tells Carter the truth and the newspaper runs it, tragedy follows, forcing Carter to face up to the responsibilities of her job when she is confronted by Gallagher.
explore
Check out more list from our community