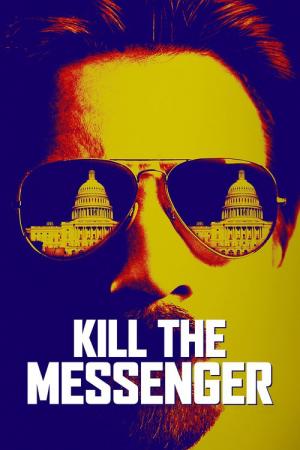 29 Best Movies Like Kill The Messenger ...
If you liked this one , you will probably love these too! In this collection we highlight some of the best films that share a very similar mood to '', and are worth checking out.
2h 14m Drama History Crime Thriller
CIA employee Edward Snowden leaks thousands of classified documents to the press.
1h 48m Drama Thriller
Wife and mother Valerie Plame has a double life as a CIA operative, hiding her vocation from family and friends. Her husband, Joseph Wilson, writes a controversial article in The New York Times, refuting stories about the sale of enriched uranium to Iraq, Then Valerie's secret work and identity is leaked to the press. With her cover blown and other people endangered, Valerie's career and personal life begin to unravel.
3.
The Fifth Estate (2013)
2h 8m Drama Thriller
A look at the relationship between WikiLeaks founder Julian Assange and his early supporter and eventual colleague Daniel Domscheit-Berg, and how the website's growth and influence led to an irreparable rift between the two friends.
2h 9m Drama Thriller History
The true story of how the Boston Globe uncovered the massive scandal of child molestation and cover-up within the local Catholic Archdiocese, shaking the entire Catholic Church to its core.
5.
Nothing But the Truth (2008)
1h 48m Drama Thriller
When reporter Rachel Armstrong writes a story that reveals the identity of a covert CIA operative, the government demands that Rachel reveal her source. She defies the special prosecutor and is thrown in jail. Meanwhile, her attorney, Albert Burnside argues her case all the way to the U.S. Supreme Court.
6.
The Falcon and the Snowman (1985)
2h 12m Thriller Drama Crime
The true story of a disillusioned military contractor employee and his drug pusher childhood friend who became walk-in spies for the Soviet Union.
7.
All the President's Men (1976)
2h 18m Drama History Mystery Thriller
During the 1972 elections, two reporters' investigation sheds light on the controversial Watergate scandal that compels President Richard Nixon to resign from his post.
2h 7m Crime Drama Thriller Mystery
Boozer, skirt chaser, careless father. You could create your own list of reporter Steve Everett's faults but there's no time. A San Quentin Death Row prisoner is slated to die at midnight – a man Everett has suddenly realized is innocent.
9.
The Parallax View (1974)
1h 42m Crime Drama Thriller
An ambitious reporter, investigating a senator's assassination, realizes witnesses to the shooting are systematically dying and discovers a multi-million dollar corporation which serves as a front for the recruitment of political assassins.
2h 2m Crime Drama Thriller
An American attorney on business in China, ends up wrongfully on trial for murder and his only key to innocence is a female defense lawyer from the country.
2h Drama Thriller
As the Iranian revolution reaches a boiling point, a CIA 'exfiltration' specialist concocts a risky plan to free six Americans who have found shelter at the home of the Canadian ambassador.
12.
The China Syndrome (1979)
2h 2m Drama Thriller
While doing a series of reports on alternative energy sources, opportunistic reporter Kimberly Wells witnesses an accident at a nuclear power plant. Wells is determined to publicize the incident, but soon finds herself entangled in a sinister conspiracy to keep the full impact of the incident a secret.
13.
Edge of Darkness (2010)
1h 57m Crime Drama Mystery Thriller
As a seasoned homicide detective, Thomas Craven has seen the bleakest side of humanity. But nothing prepares him for the toughest investigation of his life: the search for his only daughter Emma's killer. Now, he is on a personal mission to uncover the disturbing secrets surrounding her murder, including corporate corruption, government collusion and Emma's own mysterious life.
14.
The Pelican Brief (1993)
2h 21m Mystery Drama Thriller Crime
Two Supreme Court Justices have been assassinated. One lone law student has stumbled upon the truth. An investigative journalist wants her story. Everybody else wants her dead.
2h 7m Thriller Drama
Handsome, unflappable U.S. Congressman Stephen Collins is the future of his political party: an honorable appointee who serves as the chairman of a committee overseeing defense spending. All eyes are upon the rising star to be his party's contender for the upcoming presidential race. Until his research assistant/mistress is brutally murdered and buried secrets come tumbling out.
2h 38m Drama Thriller History
Tells the true story of a 60 Minutes television series exposé of the tobacco industry, as seen through the eyes of a real tobacco executive, Jeffrey Wigand.
17.
Veronica Guerin (2003)
1h 38m Drama Crime Thriller
In this true story, Veronica Guerin is an investigative reporter for an Irish newspaper. As the drug trade begins to bleed into the mainstream, Guerin decides to take on and expose those responsible. Beginning at the bottom with addicts, Guerin then gets in touch with John Traynor, a paranoid informant. Not without some prodding, Traynor leads her to John Gilligan, the ruthless head of the operation, who does not take kindly to Guerin's nosing.
18.
The Balibo Conspiracy (2009)
1h 51m Drama Mystery Thriller
As Indonesia prepares to invade the tiny nation of East Timor, five Australian based journalists go missing. Four weeks later, veteran foreign correspondent Roger East is lured to East Timor by the young and charismatic José Ramos-Horta to tell the story of his country and investigate the fate of the missing men. As East's determination to uncover the truth grows, the threat of invasion intensifie
19.
Absence of Malice (1981)
1h 56m Drama Romance Thriller
Megan Carter is a reporter duped into running an untrue story on Michael Gallagher, a suspected racketeer. He has an alibi for the time his crime was allegedly committed—but it involves an innocent party. When he tells Carter the truth and the newspaper runs it, tragedy follows, forcing Carter to face up to the responsibilities of her job when she is confronted by Gallagher.
1h 36m Crime Thriller
A female American reporter searches for her missing brother against the backdrop of violence and human smuggling across the US/Mexican border.
2h 21m Crime Drama Mystery
Christine Collins is overjoyed when her kidnapped son is brought back home. But when Christine suspects that the boy returned to her isn't her child, the police captain has her committed to an asylum.
1h 51m Drama Thriller
The accidental shooting of a boy in New York leads to an investigation by the Deputy Mayor, and unexpectedly far-reaching consequences.
50m Drama
A young journalist starts working for the local Antwerp newspaper and has to deal with the disappearance of a young girl. What was first regarded as another silly story, soon appears to be a suspicious case with linkages to the political world. Just when the election campaign in the city of Antwerp is fully erupted.
2h 3m Drama History Mystery Thriller
Based on the real-life experiences of Ed Horman. A conservative American businessman travels to Chile to investigate the sudden disappearance of his son after a right-wing military takeover. Accompanied by his son's wife he uncovers a trail of cover-ups that implicate the US State department which supports the right-wing dictatorship.
2h 10m Crime Drama History
The real-life struggle of an honest New York City cop against a corrupt system.
1h 48m Thriller Crime Mystery
Jack Terry is a master sound recordist who works on grade-B horror movies. Late one evening, he is recording sounds for use in his movies when he hears something unexpected through his sound equipment and records it. Curiosity gets the better of him when the media become involved, and he begins to unravel the pieces of a nefarious conspiracy. As he struggles to survive against his shadowy enemies and expose the truth, he does not know whom he can trust.
27.
The Star Chamber (1983)
1h 45m Drama Thriller
As violence escalates in Los Angeles and heinous murders are committed, Steven Hardin, a young judge of the California Supreme Court, must struggle with his tortured conscience and growing despair as he watches helplessly as the ruthless criminals brought before his court go free because clever lawyers find obscure loopholes in the law.
1h 34m History Drama
November 22nd, 1963 was a day that changed the world forever — when young American President John F. Kennedy was assassinated in Dallas, Texas. This film follows, almost in real time, a handful of individuals forced to make split-second decisions after an event that would change their lives and forever alter the world's landscape.
explore
Check out more list from our community