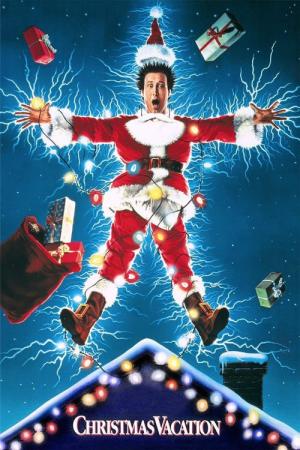 13 Best Movies Like Christmas Vacation ...
If you liked this one , you will for sure love these too! In this collection we highlight some of the best films that share a very similar premise to 'National Lampoon's Christmas Vacation', and are worth checking out.
1h 40m Comedy Drama Family
Buck Russell, a lovable but slovenly bachelor, suddenly becomes the temporary caretaker of his nephew and nieces after a family emergency. His freewheeling attitude soon causes tension with his older niece Tia, loyal girlfriend Chanice and just about everyone else who crosses his path.
2.
Girl Most Likely (2012)
1h 43m Comedy
A failed New York playwright stages a suicide in an attempt to win back her ex, only to wind up in the custody of her gambling-addict mother.
3.
National Lampoon's Vacation (1983)
1h 39m Comedy Adventure
Clark Griswold is on a quest to take his family on a quest to Walley World theme park for a vacation, but things don't go exactly as planned.
4.
Four Christmases (2008)
1h 28m Comedy Romance Drama
Brad and Kate have made something of an art form out of avoiding their families during the holidays, but this year their foolproof plan is about go bust -- big time. Stuck at the city airport after all departing flights are canceled, the couple is embarrassed to see their ruse exposed to the world by an overzealous television reporter. Now, Brad and Kate are left with precious little choice other than to swallow their pride and suffer the rounds.
5.
What About Bob? (1991)
1h 40m Comedy
Before going on vacation, self-involved psychiatrist Dr. Leo Marvin has the misfortune of taking on a new patient: Bob Wiley. An exemplar of neediness and a compendium of phobias, Bob follows Marvin to his family's country house. Dr. Marvin tries to get him to leave; the trouble is, everyone loves Bob. As his oblivious patient makes himself at home, Dr. Marvin loses his professional composure and, before long, may be ready for the loony bin himself.
6.
A Madea Christmas (2011)
2h 32m Comedy
When a family meets for Christmas at their posh Cape Cod estate, family arguments and secrets cause a stir. It takes a real down-to-earth family - like Aunt Bam and the almighty Madea - to save this holiday.
1h 29m Comedy
When his brother asks him to look after his young son, Clifford, Martin Daniels agrees, taking the boy into his home and introducing him to his future wife, Sarah. Clifford is fixated on the idea of visiting a famed theme park, and Martin, an engineer who helped build the park, makes plans to take him. But, when Clifford reveals himself to be a first-rate brat, his uncle goes bonkers, and a loony inter-generational standoff ensues.
8.
Ferris Bueller's Day Off (1986)
1h 43m Comedy
After high school slacker Ferris Bueller successfully fakes an illness in order to skip school for the day, he goes on a series of adventures throughout Chicago with his girlfriend Sloane and best friend Cameron, all the while trying to outwit his wily school principal and fed-up sister.
1h 41m Comedy
Sportswriter Andy Farmer moves with his schoolteacher wife Elizabeth to the country in order to write a novel in relative seclusion. Of course, seclusion is the last thing the Farmers find in the small, eccentric town, where disaster awaits them at every turn.
10.
Little Fockers (2010)
1h 38m Comedy Romance
It has taken 10 years, two little Fockers with wife Pam and countless hurdles for Greg to finally get in with his tightly wound father-in-law, Jack. After the cash-strapped dad takes a job moonlighting for a drug company, Jack's suspicions about his favorite male nurse come roaring back. When Greg and Pam's entire clan descends for the twins' birthday party, Greg must prove to the skeptical Jack that he's fully capable as the man of the house.
11.
National Lampoon's European Vacation (1985)
1h 35m Adventure Comedy Romance
The Griswalds win a vacation to Europe on a game show, and so pack their bags for the continent. They do their best to catch the flavor of Europe, but they just don't know how to be be good tourists. Besides, they have trouble taking holidays in countries where they CAN speak the language.
12.
Christmas with the Kranks (2004)
13.
Deck the Halls (2006)
1h 33m Comedy Family
Determined to unseat Steve Finch's reign as the town's holiday season king, Buddy Hall plasters his house with so many decorative lights that it'll be visible from space! When their wives bond, and their kids follow suit, the two men only escalate their rivalry - and their decorating.
explore
Check out more list from our community