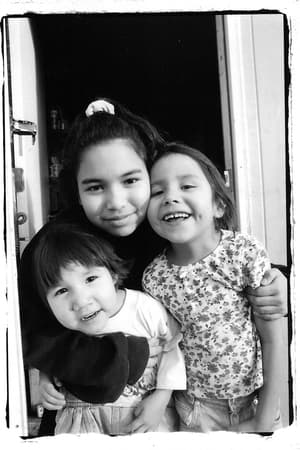 26 Best Shows Like Homeland ...
If you liked this one , you will definitely love these too! In this collection we highlight some of the best films that share a very similar mood to '', and are worth checking out.
55m Crime Drama
Within the DGSE (General Directorate for External Security), a department called the Office Of Legends (BDL) forms and remote pilot the most important agents of the French intelligence services: Clandestine. Immersion in hostile country, their mission is to identify individuals who may be recruited as sources of information. Operating "under caption", that is to say in a fabricated identity from scratch, they live for many years in a permanent duplicity. Our hero just returned from a clandestine mission six years in Damascus. But contrary to what is required by safety rules, he does not abandon his legend and the identity under which he lived in Syria, thus putting in danger the whole system.
45m Action & Adventure Drama
24 is an American television series produced for the Fox network and syndicated worldwide, starring Kiefer Sutherland as Counter Terrorist Unit agent Jack Bauer. Each 24-episode season covers 24 hours in the life of Bauer, using the real time method of narration.
48m Crime Drama
Set during the Cold War period in the 1980s, The Americans is the story of Elizabeth and Philip Jennings, two Soviet KGB officers posing as an American married couple in the suburbs of Washington D.C. and their neighbor, Stan Beeman, an FBI Counterintelligence agent.
42m Drama Action & Adventure
A young CIA operative, Annie Walker, is mysteriously summoned to headquarters for duty as a field operative. While Annie believes she's been promoted for her exceptional linguistic skills, there may be something or someone from her past that her CIA bosses are really after. Auggie Anderson is a CIA military intelligence agent who was blinded while on assignment and is Annie's guide in this world of bureaucracy, excitement and intrigue.
5.
Tom Clancy's Jack Ryan (2018)
1h Action & Adventure Drama War & Politics
When CIA analyst Jack Ryan stumbles upon a suspicious series of bank transfers his search for answers pulls him from the safety of his desk job and catapults him into a deadly game of cat and mouse throughout Europe and the Middle East, with a rising terrorist figurehead preparing for a massive attack against the US and her allies.
6.
24: Live Another Day (2014)
46m Drama Crime Action & Adventure
Jack Bauer comes out of hiding in London to stop a huge terrorist attack on British soil.
1h 50m Drama Thriller Crime History
Eric O'Neill, a computer specialist who wants to be made an agent is assigned to clerk for Robert Hanssen, a senior agent with 25 years in the FBI, and to write down everything Hanssen does. O'Neill's told it's an investigation of Hanssen's sexual habits, however Hanssen is really suspected of spying for the Soviet Union and Russia for years and being responsible for the deaths of agents working for the United States.
8.
Person of Interest (2011)
43m Drama Action & Adventure Crime Sci-Fi & Fantasy
John Reese, former CIA paramilitary operative, is presumed dead and teams up with reclusive billionaire Finch to prevent violent crimes in New York City by initiating their own type of justice. With the special training that Reese has had in Covert Operations and Finch's genius software inventing mind, the two are a perfect match for the job that they have to complete. With the help of surveillance equipment, they work "outside the law" and get the right criminal behind bars.
43m Crime Drama Mystery
A diverse group of recruits has arrived at the FBI Quantico Base for training. They are the best, the brightest and the most vetted, so it seems impossible that one of them is suspected of masterminding the biggest attack on New York City since 9/11.
1h Crime Drama
A chilling and unflinching look at all sides of a complicated issue, focusing on an African-American Muslim who joins an Islamic sleeper terrorist cell in the United States while working undercover for the FBI.
11.
A Most Wanted Man (2014)
2h 1m Thriller
A Chechen Muslim illegally immigrates to Hamburg and becomes a person of interest for a covert government team which tracks the movements of potential terrorists.
43m Drama Crime Mystery
Raymond "Red" Reddington, one of the FBI's most wanted fugitives, surrenders in person at FBI Headquarters in Washington, D.C. He claims that he and the FBI have the same interests: bringing down dangerous criminals and terrorists. In the last two decades, he's made a list of criminals and terrorists that matter the most but the FBI cannot find because it does not know they exist. Reddington calls this "The Blacklist". Reddington will co-operate, but insists that he will speak only to Elizabeth Keen, a rookie FBI profiler.
2h Drama Thriller
As the Iranian revolution reaches a boiling point, a CIA 'exfiltration' specialist concocts a risky plan to free six Americans who have found shelter at the home of the Canadian ambassador.
14.
State of Affairs (2014)
1h Drama
Each day the President is faced with dozens of life and death decisions, and to prioritize the biggest international crises facing the country, one top CIA analyst - Charleston Tucker - assembles the President's Daily Briefing.This list of the most vital security issues facing the nation brings with it moral and political judgment calls for Charleston and her trusted group of brilliant analysts at the agency. Aside from the political minefields she has to walk, Charlie has a close personal relationship with the President because she was once engaged to her son before a tragic terrorist attack took his life. Charlie survived that attack and is now determined to bring the perpetrators to justice.Navigating a complex personal life and a pressure-cooker profession is, of course, a challenge, and Charlie sometimes engages in boundary-pushing behavior to avoid facing her grief. But when the clock strikes 2 a.m., she is all about her job - protecting her nation, serving her president and still trying to get to the bottom of her fiancé's murder that will reveal itself as a shocking mystery.
1h 10m Action
Zhang Tianze, a member of special forces, during a anti-narcotics operation, accidentally injured his team-mate. Deeply regretful of the incident, Tianze chosed to resign. Through a series of coincidences, he became the special bodyguard of a rich tycoon's daughter, the two eventually become close friends.
16.
Zero Dark Thirty (2012)
2h 37m Thriller Drama History
A chronicle of the decade-long hunt for al-Qaeda terrorist leader Osama bin Laden after the September 2001 attacks, and his death at the hands of the Navy S.E.A.L. Team 6 in May, 2011.
2h 8m Action Drama Thriller
The CIA's hunt is on for the mastermind of a wave of terrorist attacks. Roger Ferris is the agency's man on the ground, moving from place to place, scrambling to stay ahead of ever-shifting events. An eye in the sky – a satellite link – watches Ferris. At the other end of that real-time link is the CIA's Ed Hoffman, strategizing events from thousands of miles away. And as Ferris nears the target, he discovers trust can be just as dangerous as it is necessary for survival.
1h 15m Documentary
Within the world of theatre the rehearsal room is a sacred space -- the private domain where boundaries are pushed, risks taken, mistakes made, vulnerabilities exposed and, at its very best, magic created. It's not a place into which the public is often, if ever, invited. Until now; In The Company of Actors features an ensemble of Australia's finest actors, including Cate Blanchett and Hugo Weaving, as they prepare to perform the Sydney Theatre Company's production of Hedda Gabler, at the prestigious Brooklyn Academy of Music in New York. Opening night is just five weeks away and the pressure is on.
1h 37m Drama Thriller
The government gets wind of a plot to destroy America involving a trio of nuclear weapons for which the whereabouts are unknown. It's up to a seasoned interrogator and an FBI agent to find out exactly where the nukes are.
21.
The Honourable Woman (2014)
1h Drama
Nessa Stein, the daughter of a Zionist arms procurer who as a child witnessed his assassination. Now an adult, Nessa inherits her father's company and changes course from supplying arms to laying data cabling networks between Israel and the West Bank. Her efforts to reconcile the Israelis and Palestinians lands her an appointment to the House of Lords and creates an international political maelstrom.
45m Drama
Alex O'Connor, a young idealistic CIA analyst specializing in Russian affairs, learns a shocking secret and his close-knit, affluent family is about to be split apart when it's revealed that his parents, Mark and Katya, are covert Russian spies deactivated decades ago. But today the Kremlin has re-enlisted them into service as they plan a terrorist operation inside the U.S. border that will bring America to its knees.
43m Crime Drama Action & Adventure
A vast international plot explodes when a beautiful Jane Doe is discovered naked in Times Square, completely covered in mysterious, intricate tattoos with no memory of who she is or how she got there. But there's one tattoo that is impossible to miss: the name of FBI agent Kurt Weller, emblazoned across her back. "Jane," Agent Weller and the rest of the FBI quickly realize that each mark on her body is a crime to solve, leading them closer to the truth about her identity and the mysteries to be revealed.
1h Action & Adventure Drama Mystery Sci-Fi & Fantasy
The Event is an emotional, high-octane conspiracy thriller that follows Sean Walker, an everyman who investigates the mysterious disappearance of his would-be fiancée Leila, and unwittingly begins to expose the biggest cover-up in U.S. history.
1h Drama
1985 serves as the backdrop to the final showdown of the Cold War when Sandy and her partner Jeanne Vertefeuille vowed to find the mole that would turn out to be the most notorious traitor in US History, Aldrich Ames. Sandy is in a race against time to save the Soviet intelligence officers from being caught and killed. Living her own double life at home, this beautiful wife and mother vowed to stop at nothing until she uncovered the truth.
explore
Check out more list from our community