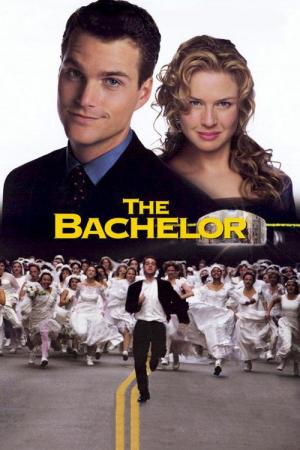 11 Best Bachelor Movies List ...
If you liked this film , you will probably love these too! In this selection we highlight some of the best films that share a very similar mood to 'The Bachelor', and are worth checking out.
1.
Going the Distance (2010)
1h 42m Comedy Drama Romance
Erin and Garrett are very much in love. When Erin moves to San Francisco to finish her journalism degree and Garrett stays behind in New York to work in the music industry, they gamely keep the romance alive with webcams and frequent-flyer miles. But just when it seems the lovers will soon be reunited, they each score a big break that could separate them for good.
1h 43m Romance Comedy
When he finds out his longtime girlfriend is pregnant, a commitment-phobe realizes he might have to change his lifestyle for better or much, much worse.
1h 41m Comedy Drama Romance
Mickey Gordon is a basketball referee who travels to France to bury his father. Ellen Andrews is an American living in Paris who works for the airline he flies on. They meet and fall in love, but their relationship goes through many difficult patches.
2h Drama Comedy
Harper, a writer who's about to explode into the mainstream leaves behind his girlfriend Robin and heads to New York City to serve as best man for his friend Lance's wedding. Once there, he reunites with the rest of his college circle.
1h 41m Comedy Romance
Tom and Hannah have been platonic friends for 10 years. He's a serial dater, while she wants marriage but hasn't found Mr. Right. Just as Tom is starting to think that he is relationship material after all, Hannah gets engaged. When she asks Tom to be her 'maid' of honor, he reluctantly agrees just so he can attempt to stop the wedding and woo her.
1h 40m Romance Comedy
A businessman shows up in Washington to lobby agendas that are friendly to his construction plans. His ditsy ex-showgirl bimbo proves to be an embarrassment in social situations, so he hires a reporter to teach her how to appear more intelligent. Soon it becomes apparent to the reporter that she isn't so stupid after all, and things become more complicated as she begins questioning the papers her sugar daddy keeps getting her to sign, and the reporter begins falling in love with her.
7.
The Other Sister (1999)
2h 10m Comedy Drama Romance
A mentally challenged girl proves herself to be every bit as capable as her "perfect" sister when she moves into an apartment and begins going to college.
8.
Lost & Found (1999)
44m Action & Adventure
Early 20th-century adventurers find themselves fighting for survival after their hot-air balloon crashes into a remote part of the Amazon, stranding them on a prehistoric plateau.
1h 30m Comedy Romance
British artist Colin Ware discovers that his fiancée, Vera, is going to marry another man. Distraught and despondent, he gets on a plane for America and ends up in the tiny town of Hope in New England. At first, Colin is depressed, but he soon finds more than a shoulder to cry on when his innkeepers introduce him to Mandy, a beautiful nurse. All's going well and Colin has almost forgotten his old flame until Vera shows up with a surprise of her own.
10.
The Wedding Date (2005)
1h 28m Comedy Romance
With the wedding of her younger sister fast approaching, Kat Ellis faces the undesirable prospect of traveling alone to London for the ceremony. While this is bad enough, Jeffrey, the man who left her as they moved closer to marriage, happens to be the groom's best man. Determined to show everyone -- most of all Jeffrey -- that her romantic life is as full and thrilling as ever, Kat hires a charming male escort as her date.
11.
Forces of Nature (1999)
1h 45m Romance Comedy
Ben Holmes, a professional book-jacket blurbologist, is trying to get to Savannah for his wedding. He just barely catches the last plane, but a seagull flies into the engine as the plane is taking off. All later flights are cancelled because of an approaching hurricane, so he is forced to hitch a ride in a Geo Metro with an attractive but eccentric woman named Sara.
explore
Check out more list from our community