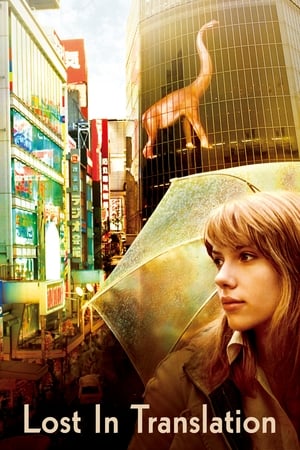 11 Best Movies Like Lost In Translation ...
If you liked this one , you will for sure love these too! In this list we highlight some of the best films that share a very similar premise to 'Lost in Translation', and are worth checking out.
2h 6m Romance Science Fiction Drama
In the not so distant future, Theodore, a lonely writer purchases a newly developed operating system designed to meet the user's every needs. To Theodore's surprise, a romantic relationship develops between him and his operating system. This unconventional love story blends science fiction and romance in a sweet tale that explores the nature of love and the ways that technology isolates and connects us all.
2.
Vicky Cristina Barcelona (2008)
1h 36m Drama Romance
Two girlfriends on a summer holiday in Spain become enamored with the same painter, unaware that his ex-wife, with whom he has a tempestuous relationship, is about to re-enter the picture.
3.
American Beauty (1999)
2h 2m Drama
Lester Burnham, a depressed suburban father in a mid-life crisis, decides to turn his hectic life around after developing an infatuation with his daughter's attractive friend.
5.
The Station Agent (2003)
1h 28m Drama Comedy
When his only friend dies, a man born with dwarfism moves to rural New Jersey to live a life of solitude, only to meet a chatty hot dog vendor and a woman dealing with her own personal loss.
1h 46m Comedy Drama Mystery Romance
As the devoutly single Don Johnston is dumped by his latest girlfriend, he receives an anonymous pink letter informing him that he has a son who may be looking for him.
1h 41m Drama Romance
On his way to Vienna, American Jesse meets Céline, a student returning to Paris. After long conversations forge a surprising connection between them, Jesse convinces Celine to get off the train with him in Vienna. Since his flight to the U.S. departs the next morning and he has no money for lodging, they wander the city together, taking in the experiences of Vienna and each other.
1h 54m Drama
A sister and brother face the realities of familial responsibility as they begin to care for their ailing father.
1h 51m Comedy Drama
Two quirky, cynical teenaged girls try to figure out what to do with their lives after high school graduation. After they play a prank on an eccentric, middle aged record collector, one of them befriends him, which causes a rift in the girls' friendship.
10.
Coffee and Cigarettes (2003)
1h 36m Comedy Drama
Coffee And Cigarettes is a collection of eleven films from cult director Jim Jarmusch. Each film hosts star studded cast of extremely unique individuals who all share the common activities of conversing while drinking coffee and smoking cigarettes.
2h 26m Comedy Drama
Famous and wealthy funnyman George Simmons doesn't give much thought to how he treats people until a doctor delivers stunning health news, forcing George to reevaluate his priorities with a little help from aspiring stand-up comic Ira.
explore
Check out more list from our community