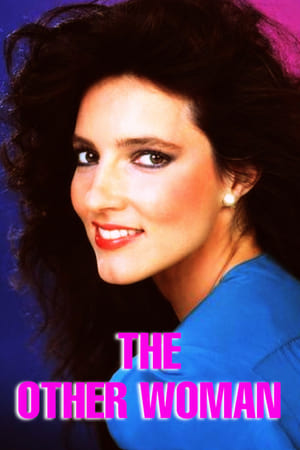 11 Best Movies Like The Other Woman ...
If you liked this film , you will definitely love these too! In this selection we highlight some of the best films that share a very similar premise to 'The Other Woman', and are worth checking out.
1.
John Tucker Must Die (2006)
1h 27m Comedy Romance
After discovering they are all dating the same same guy, three popular students from different cliques band together for revenge, so they enlist the help of a new gal in town and conspire to break the jerk's heart, while destroying his reputation.
2.
Couples Retreat (2009)
1h 53m Comedy Romance
Four couples, all friends, descend on a tropical island resort. Though one husband and wife are there to work on their marriage, the others just want to enjoy some fun in the sun. They soon find, however, that paradise comes at a price: Participation in couples therapy sessions is mandatory. What started out as a cut-rate vacation turns into an examination of the common problems many face.
3.
I Now Pronounce You Chuck & Larry (2007)
1h 55m Comedy Romance
Firefighters Chuck Ford and Larry Valentine are guy's guys, loyal to the core—which is why when widower Larry asks Chuck to pose as his gay lover so that he can get domestic partner benefits for his kids, his buddy agrees. However, things get dicey when a bureaucrat comes calling, and the boys are forced to present a picture of domestic bliss.
1h 37m Comedy
When Jay and Annie first got together, their romantic connection was intense – but ten years and two kids later, the flame of their love needs a spark. To kick things up a notch, they decide – why not? – to make a video of themselves trying out every position in The Joy of Sex in one marathon three-hour session. It seems like a great idea – until they discover that their most private video is no longer private. With their reputations on the line, they know they're just one click away from being laid bare to the world... but as their race to reclaim their video leads to a night they'll never forget, they'll find that their video will expose even more than they bargained for.
1h 27m Comedy Romance
Three friends are asked to be bridesmaids at a wedding of a woman they used to ridicule back in high school.
1h 43m Action Comedy Romance
Two top CIA operatives wage an epic battle against one another after they discover they are dating the same woman.
7.
What to Expect When You're Expecting (2012)
1h 50m Romance Comedy Drama
Challenges of impending parenthood turn the lives of five couples upside down. Two celebrities are unprepared for the surprise demands of pregnancy; hormones wreak havoc on a baby-crazy author, while her husband tries not to be outdone by his father, who's expecting twins with his young trophy wife; a photographer's husband isn't sure about his wife's adoption plans; a one-time hook-up results in a surprise pregnancy for rival food-truck owners.
1h 54m Family Comedy Drama Romance
The story centers on a group of gossipy, high-society women who spend their days at the beauty salon and haunting fashion shows. The sweet, happily-wedded Mary Haines finds her marriage in trouble when shop girl Crystal Allen gets her hooks into Mary's man.
1h 45m Comedy Romance
When best buds Rick and Fred begin to show signs of restlessness at home, their wives take a bold approach to revitalize their marriages, they grant the guys a 'hall pass'—one week of freedom to do whatever they want. At first, it seems like a dream come true, but they quickly discover that their expectations of the single life—and themselves—are completely and hilariously out of sync with reality.
10.
Monster-in-Law (2005)
1h 41m Romance Comedy
Office temp Charlotte Cantilini thinks she's found Mr. Right when she starts dating gorgeous surgeon Dr. Kevin Fields. But there's a problem standing in the way of everlasting bliss: Kevin's overbearing and controlling mother, Viola. Fearing she'll lose her son's affections forever, Viola decides to break up the happy couple by becoming the world's worst mother-in-law.
11.
Just Go with It (2011)
1h 57m Comedy Romance
A plastic surgeon, romancing a much younger schoolteacher, enlists his loyal assistant to pretend to be his soon to be ex-wife, in order to cover up a careless lie. When more lies backfire, the assistant's kids become involved, and everyone heads off for a weekend in Hawaii that will change all their lives.
explore
Check out more list from our community