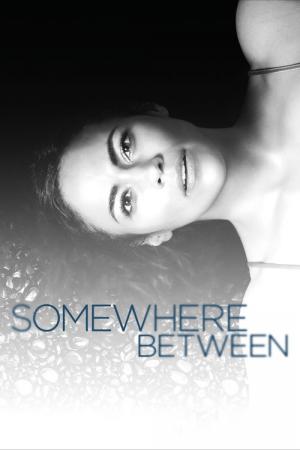 14 Best Shows Like Between ...
If you liked this film , you will probably love these too! In this collection we highlight some of the best films that share a very similar premise to 'Somewhere Between', and are worth checking out.
1h 21m Drama Sci-Fi & Fantasy
An English teacher travels back in time to prevent the Kennedy assassination, but discovers he is attached to the life he has made in a bygone era.
45m Mystery Crime Drama
Thirty years ago, in the sleepy community of Waterbury, a killer known as "The Executioner" murdered Sarah Bennett's parents. Now Sarah and her husband Dylan have returned to town, only to find herself the centerpiece in a series of horrifying murders centered around the seven deadly sins.
1h Mystery Drama
Based on the stories of Stephen King, the series intertwines characters and themes from the fictional town of Castle Rock.
4.
Multiple Personality Detective Psycho - Kazuhiko Amamiya Returns (2000)
5h 24m Crime Drama Horror Thriller
Yosuke Kobayashi, a detective assigned on a homicide unit, saw his wife killed by a serial killer, Shinji Nishizono. From a shock he suffered MPD (multiple personality disorder) and became Kazuhiko Amamiya. Soon after he managed to hunt down and killed the murderer of his wife, new series of murders have occurred and the suspects claimed to be Shinji Nishizono himself. Is it really him? Or a copycat? And who is Kazuhiko Amamiya?
5.
Thorne: Sleepyhead (2010)
1h Crime Drama
Thorne is a television drama series which debuted on Sky1 in the UK on 10 October 2010. It stars David Morrissey who plays the title role of Detective Inspector Tom Thorne created by crime writer Mark Billingham. The supporting cast includes Aidan Gillen, Eddie Marsan and Natascha McElhone.
45m Drama Mystery
Tech genius Lindy, convinced by her roommate to begin online dating, begins to suspect that one of her mysterious suitors may be a deadly cyber stalker. When her friends at the elusive cyber-police uncover a potential serial killer in Manhattan, all signs point to one of Lindy's dates. Teaming up with this band of hackers Lindy works to solve the murders while unleashing her own style of justice on the streets of New York City.
1h Drama Crime
Two detectives are dispatched to investigate the murder of a young girl on the outskirts of Dublin, but as the case of the missing children intensifies, both are forced to confront the darkness that lies in their past.
1h 35m Drama Mystery Thriller History
When Mari Gilbert's daughter disappears, police inaction drives her own investigation into the gated Long Island community where Shannan was last seen. Her search brings attention to over a dozen murdered sex workers.
1h 36m Mystery Thriller
FBI agent Joel Campbell, burnt-out and shell-shocked after years spent chasing serial killers, flees L.A. to begin a new life for himself in Chicago. But five months later, Joel's best laid plans are abruptly cut short when his new hometown becomes the setting for some particularly gruesome murders--murders that could only have been committed by one man: David Allen Griffin. One of Joel's most elusive and cunning nemeses, Griffin has followed his former pursuer to Chicago in order to play a sadistic game of cat and mouse. Taunting Joel with photographs of his intended victims and leaving his crime scenes meticulously free of clues in order to keep the police at bay, Griffin derives as much pleasure out of watching Joel react to every movement as watching his victims die. But when Griffin moves into Joel's inner circle, Joel must quickly find some way to stop him before someone close to him becomes the next one to die.
12.
Criminal Passion (1994)
13.
Lincoln Rhyme: Hunt for the Bone Collector (2020)
45m Crime Mystery Drama
Former NYPD detective and forensic genius Lincoln Rhyme was at the top of his game until a serious accident at the hands of a notorious serial killer forced him out of the field. When Amelia Sachs, an intuitive young officer who has a gift for profiling, finds herself hot on the killer's trail, Rhyme finds a partner for this new game of cat and mouse.
29m Drama Mystery Crime
After finding his mom killed, Satoru's time-traveling ability takes him back 18 years for a chance to prevent her death and those of three classmates.
explore
Check out more list from our community