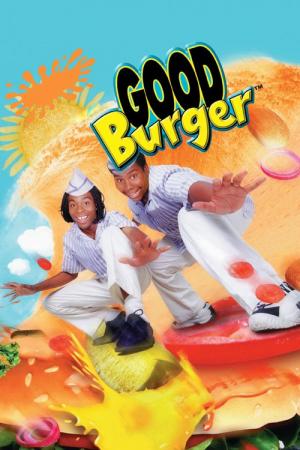 17 Best Two Heads Are Better Than One Movie ...
If you liked this film , you will probably love these too! In this selection we highlight some of the best films that share a very similar mood to '', and are worth checking out.
1h 30m Comedy Horror
It's Halloween night and video store clerk Stan Helsing just got stuck with a last minute request to deliver some videos. With his best friend, his best friend's date, and a smoking hot ex-girlfriend waiting to go to a party, Stan convinces them to take a side trip to Stormy Night Estates for the drop. But the group gets locked inside and Stan discovers he's actually Stan Van Helsing, descendan
2.
The Haunted Mansion (2003)
1h 39m Thriller Fantasy Comedy Family Mystery
Workaholic Jim Evers and his wife/business partner Sara get a call one night from a mansion owner, Edward Gracey, who wants to sell his house. Once the Evers family arrive at the mansion, a torrential thunderstorm of mysterious origin strands them with the brooding, eccentric Gracey, his mysterious butler, and a variety of residents both seen and unseen.
1h 33m Comedy Family Fantasy
Animated character Fat Albert emerges from his TV universe into the real world, accompanied by his friends Rudy, Mushmouth, Old Weird Harold and Dumb Donald. Though the gang is flabbergasted by the modern world, they make new friends, and Albert attempts to help young Doris become popular. But things get complicated when Albert falls for her older sister, Lauri, and must turn to creator Bill Cosby for advice.
4.
The Boy Who Cried Werewolf (2010)
1h 37m Family Fantasy Horror TV Movie
A Californian family inherits a castle in Romania. This is especially exciting to the son, who is obsessed with monsters. And he is not disappointed.
5.
Are We Done Yet? (2007)
1h 32m Comedy Family
Newlyweds Nick and Suzanne decide to move to the suburbs to provide a better life for their two kids. But their idea of a dream home is disturbed by a contractor with a bizarre approach to business.
6.
Death Becomes Her (1992)
1h 44m Comedy Fantasy Horror
Madeline is married to Ernest, who was once arch-rival Helen's fiance. After recovering from a mental breakdown, Helen vows to kill Madeline and steal back Ernest. Unfortunately for everyone, the introduction of a magic potion causes things to be a great deal more complicated than a mere murder plot.
7.
Doctor Dolittle (1998)
1h 25m Comedy Family Fantasy
A successful physician and devoted family man, John Dolittle seems to have the world by the tail, until a long suppressed talent he possessed as a child, the ability to communicate with animals is suddenly reawakened with a vengeance! Now every creature within squawking distance wants the good doctor's advice, unleashing an outrageous chain of events that turns his world upside down!
8.
Devil's Den (2006)
1h 49m Comedy Drama Romance
Andy moves to New York to work in the fashion industry. Her boss is extremely demanding, cruel and won't let her succeed if she doesn't fit into the high class elegant look of their magazine.
9.
The Return of the Forest Monster (2003)
1h 15m Comedy Horror
Four people return to the haunted woods where their friend was eaten by an ancient monster. Because they want to fight it. Because they're stupid.
10.
The Witches of Eastwick (1987)
1h 58m Comedy Fantasy Horror
Three single women in a picturesque village have their wishes granted - at a cost - when a mysterious and flamboyant man arrives in their lives.
1h 36m Fantasy Comedy Family
Junior congressman Evan Baxter, whose wish is to "change the world" is heard by none other than God. When God appears with the perplexing request to build an ark, Evan is sure he is losing it.
1h 30m Comedy Fantasy Horror
It was a normal night in Las Vegas, Nevada, all the lights were flashing brightly, until a man with one hand, one eye, and one leg walks into a pawn shop with a statue of a hideous looking Leprechaun. The owner claims it's a good luck charm. The statue also wore a medallion around it's neck. The careless pawn shop owner took off the medallion setting the Leprechaun free...
1h 40m Fantasy Comedy Family
Furious that her late father only willed her his gloomy-looking mansion rather than his millions, Carrigan Crittenden is ready to burn the place to the ground when she discovers a map to a treasure hidden in the house. But when she enters the rickety mansion to seek her claim, she is frightened away by a wicked wave of ghosts. Determined to get her hands on this hidden fortune, she hires afterlife therapist Dr. James Harvey to exorcise the ghosts from the mansion. Harvey and his daughter Kat move in, and soon Kat meets Casper, the ghost of a young boy who's "the friendliest ghost you know." But not so friendly are Casper's uncles--Stretch, Fatso and Stinkie--who are determined to drive all "fleshies" away.
1h 27m Comedy Fantasy Horror
Revenge is served on a spear when dirty cops brutally murder Devin, an innocent African-American med student. Devin's soul is magically transferred into the body of an action figure named Ooga Booga. Armed only with his tribal weapon and the help of his old girlfriend, Donna, Ooga Booga takes to the streets and trailer parks to find the men who stole his bright future away from him. The bodies begin to pile up as Ooga Booga slices and dices his way through crooked cops, meth heads and demented city officials in order to clear his name.
16.
Leprechaun: Back 2 tha Hood (2003)
1h 30m Horror Comedy
When Emily Woodrow and her friends happen on a treasure chest full of gold coins, they fail to to heed the warnings of a wise old psychic who had foretold that they would encounter trouble with a very nasty and protective Leprechaun.
explore
Check out more list from our community