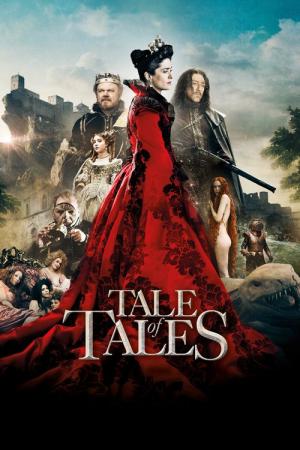 29 Best Movies Like Tale Of Tales ...
If you liked this one , you will for sure love these too! In this list we highlight some of the best films that share a very similar mood to '', and are worth checking out.
1.
Snow White: A Tale of Terror (1997)
1h 40m Fantasy Horror
When young Lili's mother dies in childbirth, her father remarries Lady Claudia, a woman ruled by an evil mirror with the power to make her queen of all living things. After escaping an attempt on her life, Lili finds herself lost in a dark forest, where living happily ever after seems unlikely.
2.
Pan's Labyrinth (2006)
45m
A man sets out to erase the supposed curse plaguing his family's bloodline since the early 1800s.
4.
The Company of Wolves (1984)
1h 35m Horror Fantasy
An adaptation of Angela Carter's fairy tales. Young Rosaleen dreams of a village in the dark woods, where Granny tells her cautionary tales in which innocent maidens are tempted by wolves who are hairy on the inside. As Rosaleen grows into womanhood, will the wolves come for her too?
5.
Beauty and the Beast (2014)
1h 40m Sci-Fi & Fantasy
France, late 1700s. Leon Dalville is a prince who has it all - good looks, love and wealth. One mysterious night, however, he loses everything. His young wife passes away in a fire and the prince's face is permanently marred. To hide his disfigurement, he wears a silver mask that only partially covers his face, turning him into a mysterious and cruel man who is tormented by his past and hated and feared by all. Innocent and naive Bella Dubois comes to Leon's castle to offer her services as a maid, to pay back the debts her father has with the prince. Leon's cousin Helene, who has always been in love with him, challenges the prince: he must seduce and abandon Bella. But, despite Helene's cruel and deceitful tricks, Leon falls in love with Bella.
1h 45m Drama Fantasy Thriller Mystery Horror
New York detective Ichabod Crane is sent to Sleepy Hollow to investigate a series of mysterious deaths in which the victims are found beheaded. Locals believe the culprit to be none other than the legendary Headless Horseman.
1h Documentary Drama
Ancient Rome: The Rise and Fall of an Empire is a 2006 BBC One docudrama series, with each episode looking at a different key turning point in the history of the Roman Empire.
1h 17m Drama Fantasy Horror
A young priest is ordered to preside over the wake of a witch in the church of a remote village. This means spending three nights alone with the corpse with only his faith to protect him.
9.
Snow White and the Huntsman (2012)
2h 7m Adventure Fantasy Drama
After the Evil Queen marries the King, she performs a violent coup in which the King is murdered and his daughter, Snow White, is taken captive. Almost a decade later, a grown Snow White is still in the clutches of the Queen. In order to obtain immortality, The Evil Queen needs the heart of Snow White. After Snow escapes the castle, the Queen sends the Huntsman to find her in the Dark Forest.
10.
The Brothers Grimm (2005)
1h 58m Adventure Fantasy Action Comedy Thriller
Folklore collectors and con artists, Jake and Will Grimm, travel from village to village pretending to protect townsfolk from enchanted creatures and performing exorcisms. However, they are put to the test when they encounter a real magical curse in a haunted forest with real magical beings, requiring genuine courage.
2h Fantasy Drama Thriller Science Fiction
Because of the actions of her irresponsible parents, a young girl is left alone on a decrepit country estate and survives inside her fantastic imagination.
1h 44m Adventure Fantasy Action
A nomadic 16th century warrior, condemned to hell for his brutal past, seeks redemption by renouncing violence, but finds some things are worth burning for as he fights to free a young Puritan woman from the grip of evil.
2h 3m Horror
A young woman left her family for an unspecified reason. The husband determines to find out the truth and starts following his wife. At first, he suspects that a man is involved. But gradually, he finds out more and more strange behaviors and bizarre incidents that indicate something more than a possessed love affair.
3h 3m Fantasy Horror Drama
Taking its title from an archaic Japanese word meaning "ghost story," this anthology adapts four folk tales. A penniless samurai marries for money with tragic results. A man stranded in a blizzard is saved by Yuki the Snow Maiden, but his rescue comes at a cost. Blind musician Hoichi is forced to perform for an audience of ghosts. An author relates the story of a samurai who sees another warrior's reflection in his teacup.
1h 28m Thriller TV Movie
During a storm, a group of people are trapped inside a mansion with a killer.
16.
Hansel & Gretel: Witch Hunters (2013)
1h 28m Fantasy Horror Action
After getting a taste for blood as children, Hansel and Gretel have become the ultimate vigilantes, hell-bent on retribution. Now, unbeknownst to them, Hansel and Gretel have become the hunted, and must face an evil far greater than witches... their past.
1h 58m Drama Fantasy Thriller
Two mysterious women seek refuge in a run-down coastal resort. Clara meets lonely Noel, who provides shelter in his deserted guesthouse, Byzantium. Schoolgirl Eleanor befriends Frank and tells him their lethal secret—they were born 200 years ago and survive on human blood. As knowledge of their secret spreads, their past catches up on them with deathly consequences.
19.
Fellini Satyricon (1969)
2h 4m Drama Fantasy
A series of disjointed mythical tales set in first century Rome.
2h 20m Adventure Fantasy
A surreal adaptation of Sir Thomas Malory's "Le Morte d'Arthur", chronicling Arthur Pendragon's conception, his rise to the throne, the search by his Knights of the Round Table for the Holy Grail, and ultimately his death.
21.
Perfume: The Story of a Murderer (2006)
2h 27m Crime Fantasy Drama
Jean-Baptiste Grenouille, born in the stench of 18th century Paris, develops a superior olfactory sense, which he uses to create the world's finest perfumes. However, his work takes a dark turn as he tries to preserve scents in the search for the ultimate perfume.
1h 54m Fantasy Action Thriller
Among normal humans live the "Others" possessing various supernatural powers. They are divided up into the forces of light and the forces of the dark, who signed a truce several centuries ago to end a devastating battle. Ever since, the forces of light govern the day while the night belongs to their dark opponents. In modern day Moscow the dark Others actually roam the night as vampires while a "Night Watch" of light forces, among them Anton, the movie's protagonist, try to control them and limit their outrage
1h 46m Action Fantasy
Invisible forces exert power over us in our sleep. A mercenary named Ink, on a literal nightmare mission, captures the spirit of 8-year-old Emma in the dream world. To save her, the dream-givers marshal all their resources, focusing on saving the soul of Emma's tragically broken father.
24.
Spirits of the Dead (1968)
2h 1m Drama Mystery Horror
Three directors each adapt a Poe short story to the screen: "Toby Dammit" features a disheveled drugged and drunk English movie star who nods acceptance in the Italian press and his producers fawn over him. "Metzengerstein" features a Mediveal countess who has a love-hate relationship with a black stallion - who it turns out is really her dead lover. "William Wilson" tells the story of a sadistic Austrian student with an exact double whom he later kills.
1h 33m Drama Thriller Crime Mystery
Events over the course of one traumatic night in Paris unfold in reverse-chronological order as the beautiful Alex is brutally raped and beaten by a stranger in the underpass. Her boyfriend and ex-lover take matters into their own hands and subsequently seek revenge upon the assailant. A simultaneously beautiful and terrible examination of the destructive nature of cause and effect, and how time destroys everything.
1h 59m Horror Thriller Romance Mystery
In the aftermath of a family tragedy, an aspiring author is torn between love for her childhood friend and the temptation of a mysterious outsider. Trying to escape the ghosts of her past, she is swept away to a house that breathes, bleeds… and remembers.
1h 42m Horror Thriller
A young medical student struggling to pay tuition is drawn into the shady world of underground body-modification.
1h 43m Fantasy Horror
A group of students investigates a series of mysterious bear killings, but learns that there are much more dangerous things going on. They start to follow a mysterious hunter, learning that he is actually a troll hunter.
explore
Check out more list from our community