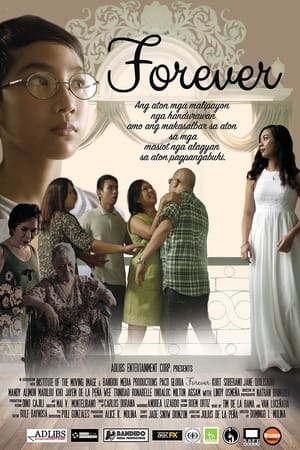 11 Best Tv Shows Like Forever ...
If you liked this movie , you will definitely love these too! In this list we highlight some of the best films that share a very similar premise to 'Forever', and are worth checking out.
43m Mystery Crime Drama Sci-Fi & Fantasy
Mick St. John is a captivating, charming and immortal private investigator from Los Angeles, who defies the traditional blood-sucking norms of his vampire tendencies by using his wit and powerful supernatural abilities to help the living.
45m Crime Sci-Fi & Fantasy
Bored and unhappy as the Lord of Hell, Lucifer Morningstar abandoned his throne and retired to Los Angeles, where he has teamed up with LAPD detective Chloe Decker to take down criminals. But the longer he's away from the underworld, the greater the threat that the worst of humanity could escape.
45m Drama Crime
After a serial killer imitates the plots of his novels, successful mystery novelist Richard "Rick" Castle receives permission from the Mayor of New York City to tag along with an NYPD homicide investigation team for research purposes.
44m Sci-Fi & Fantasy Drama
The gorgeous and charismatic Bo is a supernatural being called a succubus who feeds on the energy of humans, sometimes with fatal results. Refusing to embrace her supernatural clan and its rigid hierarchy, Bo is a renegade who takes up the fight for the underdog while searching for the truth about her own mysterious origins.
43m Drama Crime Mystery
Raymond "Red" Reddington, one of the FBI's most wanted fugitives, surrenders in person at FBI Headquarters in Washington, D.C. He claims that he and the FBI have the same interests: bringing down dangerous criminals and terrorists. In the last two decades, he's made a list of criminals and terrorists that matter the most but the FBI cannot find because it does not know they exist. Reddington calls this "The Blacklist". Reddington will co-operate, but insists that he will speak only to Elizabeth Keen, a rookie FBI profiler.
43m Drama
Dr. Beaumont Rosewood, Jr. is a brilliant private pathologist who uses wildly sophisticated technology and his drive to live life to the fullest to help a tough-as-nails detective and the Miami PD uncover clues no one else can see.
45m Drama Mystery Sci-Fi & Fantasy
After Portland homicide detective Nick Burkhardt discovers he's descended from an elite line of criminal profilers known as "Grimms," he increasingly finds his responsibilities as a detective at odds with his new responsibilities as a Grimm.
45m Drama Sci-Fi & Fantasy
FBI agent Audrey Parker arrives in the small town of Haven, Maine to solve a murder and soon discovers the town's many secrets—which also hold the key to unlocking the mysteries of her lost past.
10.
Witches of East End (2013)
42m Drama Sci-Fi & Fantasy
The adventures of Joanna Beauchamp and her two adult daughters Freya and Ingrid -- both of whom unknowingly are their family's next generation of witches -- who lead seemingly quiet, uneventful modern day lives in Long Island's secluded seaside town of East Haven. When Freya becomes engaged to a young, wealthy newcomer, a series of events forces Joanna to admit to her daughters they are, in fact, powerful and immortal witches.
46m Sci-Fi & Fantasy Drama Mystery
FBI Special Agent Olivia Dunham, brilliant but formerly institutionalized scientist Walter Bishop and his scheming, reluctant son Peter uncover a deadly mystery involving a series of unbelievable events and realize they may be a part of a larger, more disturbing pattern that blurs the line between science fiction and technology.
explore
Check out more list from our community