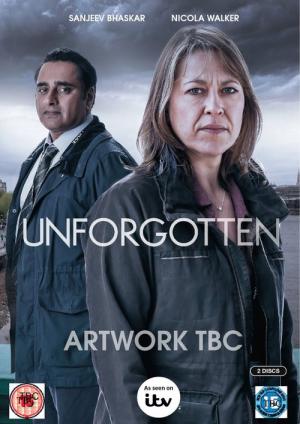 23 Best Shows Like Unforgotten ...
If you liked this movie , you will probably love these too! In this list we highlight some of the best films that share a very similar mood to '', and are worth checking out.
46m Crime Drama Mystery
The murder of a young boy in a small coastal town brings a media frenzy, which threatens to tear the community apart.
1h 35m Fantasy Thriller Drama
A single mother is swept into a dark underworld, while her teenage son discovers a road that leads him to a secret underwater town.
4.
Inspector Lewis (2006)
1h 30m Crime Drama Mystery
A sharp detective with a messy life, DCI Vera Stanhope patrols her "patch" of northeast England, pursuing the truth in cases of murder, kidnapping, and blackmail. Vera is obsessive about her work and faces the world with caustic wit, guile and courage.
6.
Inspector George Gently (2007)
1h 30m Mystery Crime
Crime drama set in the 1960s about an old-school detective trying to come to terms with a time when the lines between the police and criminals have become blurred.
7.
Chasing Shadows (2014)
1h Crime Drama
Chasing Shadows' follows a team of special operatives who are tracking down serial killers.
1h Drama Mystery
When the decomposed body of Melissa Young is found by a couple in their new flat, Detective Len Harper is determined to discover what happened to her and why nobody noticed she was missing.
9.
Secrets and Lies (2015)
45m Drama Crime
Detective Andrea Cornell is a tough, thorough Homicide Detective who leaves no stone unturned. Her unwavering dedication to her job makes her the most formidable opponent - or a highly valuable ally.
10.
The Brokenwood Mysteries (2014)
2h Mystery Drama Crime
In a seemingly quiet country town the newest resident, Detective Inspector Mike Shepherd, finds that murder lurks in even the most homely location.
46m Crime Drama Mystery
In 1953 at the hamlet of Grantchester, Sidney Chambers—a charismatic, charming clergyman—turns investigative vicar when one of his parishioners dies in suspicious circumstances.
12.
True Detective (2014)
1h Drama
An American anthology police detective series utilizing multiple timelines in which investigations seem to unearth personal and professional secrets of those involved, both within or outside the law.
59m Drama Mystery
Detective Inspector Eva Thörnblad returns to Silver Height seven years after her daughter Josefine disappeared by a lake in the woods. The body was never found and the girl was believed to have drowned. Now a boy has vanished without a trace and Thörnblad wants to find out if there is a link to her daughter's disappearance. At the same time , she will take care of the legacy of her father, the great entrepreneur Johan Thörnblad, who built an empire of timber and timber processing on the large forest owned by his ancestors. As the plot deepens more children are kidnapped and what initially seems like a police drama takes a more sinister and stranger twist with each episode.
42m Action & Adventure Crime Drama Mystery
The plot follows detectives Karl Roebuck and Elise Wasserman working together to find a serial killer who left the upper-half body of a French politician and the lower-half of a British prostitute in the Channel Tunnel, at the midpoint between France and the UK. They later learn that the killer—who comes to be nicknamed the "Truth Terrorist"—is on a moral crusade to highlight many social problems, terrorising both countries in the process
45m Crime Drama
Marcella is shocked to the core of her being when her husband Jason leaves her unexpectedly, confessing he no longer loves her. Heartbroken, Marcella returns to the Met's Murder Squad. Ten years ago Marcella gave up her fast-tracked police career to marry and devote her life to her family. With the abrupt end to her marriage and isolated from her 13 year old daughter and 10 year old son, Marcella throws herself into work to stop herself from falling apart.
17.
Midsomer Murders (1997)
1h 30m Crime Drama Mystery
The peacefulness of the Midsomer community is shattered by violent crimes, suspects are placed under suspicion, and it is up to a veteran DCI and his young sergeant to calmly and diligently eliminate the innocent and ruthlessly pursue the guilty.
18.
Agatha Christie's Poirot (1989)
50m Crime Drama Mystery
From England to Egypt, accompanied by his elegant and trustworthy sidekicks, the intelligent yet eccentrically-refined Belgian detective Hercule Poirot pits his wits against a collection of first class deceptions.
1h Crime Drama Mystery
A dark psychological crime drama starring Idris Elba as Luther, a man struggling with his own terrible demons, who might be as dangerous as the depraved murderers he hunts.
1h Crime Drama Mystery
Murderland is a three-part British television series created by David Pirie and directed by Catherine Morshead. The series also marks a return to ITV for Robbie Coltrane. The series was filmed in June 2009 and the first episode was transmitted on Monday, 19 October 2009.
1h Mystery Crime Drama
In Overton, a remote little village in the English countryside, the townsfolk have two interests which are farming and racehorses. Life there seems simple but the village teens resort to playing chicken over razor-sharp blades spinning atop farm silos and other dangerous games to kill their boredom.Then, quite suddenly, life in Overton becomes a lot less boring. Another, much more literal type of killing is revealed when someone finds the body of a local teen under the wheels of a tractor. Now a murder investigation will bring to light all those secrets this close-knit community has been hiding, and life in Overton will never be the same.
explore
Check out more list from our community