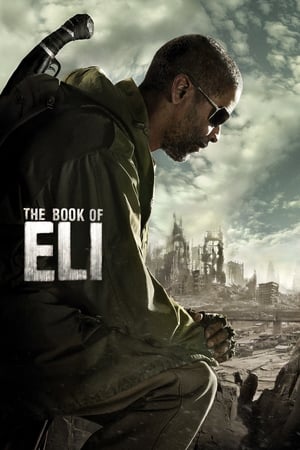 12 Best Movies Like The Book Of Eli ...
If you liked this one , you will for sure love these too! In this list we highlight some of the best films that share a very similar mood to 'The Book of Eli', and are worth checking out.
1h 47m Action Science Fiction Thriller
In a dystopian future, a totalitarian regime maintains peace by subduing the populace with a drug, and displays of emotion are punishable by death. A man in charge of enforcing the law rises to overthrow the system.
2h 4m Action Science Fiction Adventure Mystery
Jack Harper is one of the last few drone repairmen stationed on Earth. Part of a massive operation to extract vital resources after decades of war with a terrifying threat known as the Scavs, Jack's mission is nearly complete. His existence is brought crashing down when he rescues a beautiful stranger from a downed spacecraft. Her arrival triggers a chain of events that forces him to question everything he knows and puts the fate of humanity in his hands.
1h 33m Action Science Fiction Thriller
400 years into the future, disease has wiped out the majority of the world's population, except one walled city, Bregna, ruled by a congress of scientists. When Æon Flux, the top operative in the underground 'Monican' rebellion, is sent on a mission to kill a government leader, she uncovers a world of secrets.
1h 41m Action Adventure Science Fiction Thriller
A veteran-turned-mercenary is hired to take a young woman with a secret from post-apocalyptic Eastern Europe to New York City.
1h 25m Action Drama Horror Science Fiction
Open war against humanity rages. For five survivors – lost and on the run – the pursuit is relentless, the bullets are dwindling and the battle is everywhere. This is a 24-hour look into their lives.
6.
The Maze Runner (2014)
1h 53m Action Mystery Science Fiction Thriller
Set in a post-apocalyptic world, young Thomas is deposited in a community of boys after his memory is erased, soon learning they're all trapped in a maze that will require him to join forces with fellow "runners" for a shot at escape.
7.
Surviving the Game (1994)
1h 36m Action
A homeless man is hired as a survival guide for a group of wealthy businessmen on a hunting trip in the mountains, unaware that they are killers who hunt humans for sport, and that he is their new prey.
1h 51m Adventure Drama
A father and his son walk alone through burned America. Nothing moves in the ravaged landscape save the ash on the wind and water. It is cold enough to crack stones, and, when the snow falls it is gray. The sky is dark. Their destination is the warmer south, although they don't know what, if anything, awaits them there.
1h 52m Science Fiction Adventure Action
16-year-old Cassie Sullivan tries to survive in a world devastated by the waves of an alien invasion that has already decimated the population and knocked mankind back to the Stone Age.
10.
Battlefield Earth (2000)
1h 58m Action Adventure Science Fiction War
In the year 3000, man is no match for the Psychlos, a greedy, manipulative race of aliens on a quest for ultimate profit. Led by the powerful Terl, the Psychlos are stripping Earth clean of its natural resources, using the broken remnants of humanity as slaves. What is left of the human race has descended into a near primitive state. After being captured, it is up to Tyler to save mankind.
11.
The Hunger Games (2012)
2h 22m Science Fiction Adventure Fantasy
Every year in the ruins of what was once North America, the nation of Panem forces each of its twelve districts to send a teenage boy and girl to compete in the Hunger Games. Part twisted entertainment, part government intimidation tactic, the Hunger Games are a nationally televised event in which "Tributes" must fight with one another until one survivor remains. Pitted against highly-trained Tributes who have prepared for these Games their entire lives, Katniss is forced to rely upon her sharp instincts as well as the mentorship of drunken former victor Haymitch Abernathy. If she's ever to return home to District 12, Katniss must make impossible choices in the arena that weigh survival against humanity and life against love. The world will be watching.
1h 31m Adventure Action Thriller Science Fiction
Taking place in a dystopian Australia in the near future, Mad Max tells the story of a highway patrolman cruising the squalid back roads that have become the breeding ground of criminals foraging for gasoline and scraps. After some grisly events at the hands of a motorcycle gang, Max sets out across the barren wastelands in search of revenge.
explore
Check out more list from our community