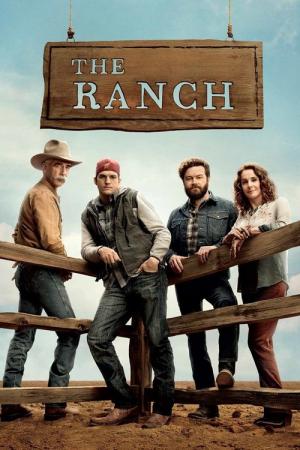 12 Best Shows Like The Ranch ...
If you liked this one , you will definitely love these too! In this collection we highlight some of the best films that share a very similar mood to '', and are worth checking out.
Follow the violent world of the Dutton family, who controls the largest contiguous ranch in the United States. Led by their patriarch John Dutton, the family defends their property against constant attack by land developers, an Indian reservation, and America's first National Park.
21m Comedy
Television lawyer Dean Sanderson moves back to his small home town after his hit series, "The Grinder," is canceled thinking his time on TV qualifies him to run his family's law firm.
3.
Wendell and Vinnie (2013)
The series follows Vinnie Bassett, proprietor of a pop culture memorabilia store who only takes breaks to read comic books and play video games. His bachelor life comes to a halt when he assumes guardianship of his incredibly intelligent and mature nephew, Wendell. They soon find that 12-year-old Wendell may be just the parent Vinnie needs.
4.
Last Man Standing (2011)
21m Comedy
A married father of three tries to maintain his manliness in a world increasingly dominated by women.
5.
Your Family or Mine (2015)
30m Comedy
Oliver and Kelli are living proof of the old saying, "When you marry someone, you don't just marry them, you marry their whole family."
30m Comedy
Four adults nearing 40, living under the same roof, struggle to keep their relationships and their individual dreams alive.
The third time's the charm, they say, and reformed party girl Kate is hoping that's true when she becomes the third wife of a slightly older man, Pete. They fell into each others' arms (literally) at a karaoke bar, and flash forward a year later, Kate finds herself with an instafamily complete with three stepchildren and two ex-wives. But Kate is determined to make this work and become a part of the family no matter what.
9.
The Jim Gaffigan Show (2015)
23m Comedy
Comedy about a husband and wife trying to raise their five kids in a New York two-bedroom apartment.
10.
Life in Pieces (2015)
23m Comedy
Comedy about one big happy family and their sometimes awkward, often hilarious and ultimately beautiful milestone moments as told by its various members. Of the three siblings, middle child Matt may have just found his true love, his co-worker, Colleen; his coddled youngest brother, Greg, and his wife, Jen, are overwhelmed by the birth of their first child; and the eldest, Heather, and her husband, Tim, are dreading their impending empty nest so much, they're considering having another baby. Their parents are Joan the family's adoring matriarch who would do anything for her kids - as long as she agrees with it - and John, the gregarious patriarch who's searching for ways to soften the blow of turning 70. As the family's lives unfold in four short stories each week, they try to savor these little pieces of time that flash by but stay with you forever, because these moments add up to what life's all about.
22m Comedy
A time in Mark Feuerstein's adult life when he lived in apartment 9K in the building he grew up in, sandwiched between his parents' apartment, 9J; and his brother, sister-in-law and their baby's apartment, 9L and his attempts to set boundaries with his intrusive but well-meaning family.
explore
Check out more list from our community