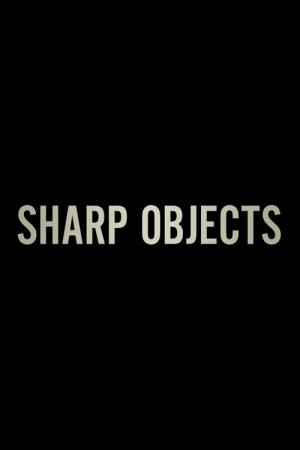 24 Best Shows Like Sharp Objects ...
If you liked this movie , you will for sure love these too! In this selection we highlight some of the best films that share a very similar mood to '', and are worth checking out.
45m Crime Drama
A young mother kills a stranger in a fit of unexplainable rage. An inquisitive detective obsesses over the case, attempting to get to the bottom of the true motive behind the act.
1h Drama
An American anthology police detective series utilizing multiple timelines in which investigations seem to unearth personal and professional secrets of those involved, both within or outside the law.
43m Crime Drama Mystery
The son of a notorious serial killer becomes an acclaimed criminal psychologist who uses his unique insight into how killers think to help the NYPD.
4.
The Girl with the Dragon Tattoo (2011)
2h 38m Thriller Crime Mystery Drama
This English-language adaptation of the Swedish novel by Stieg Larsson follows a disgraced journalist, Mikael Blomkvist, as he investigates the disappearance of a weary patriarch's niece from 40 years ago. He is aided by the pierced, tattooed, punk computer hacker named Lisbeth Salander. As they work together in the investigation, Blomkvist and Salander uncover immense corruption beyond anything they have ever imagined.
1h Crime Drama Mystery
After a night of partying with a female stranger, a man wakes up to find her stabbed to death and is charged with her murder.
6.
American Gothic (2016)
41m Drama Mystery
A prominent Boston family attempts to redefine itself in the wake of a chilling discovery that links their recently deceased patriarch to a string of murders spanning decades — amid the mounting suspicion that one of them may have been his accomplice.
46m Crime Drama Mystery
The murder of a young boy in a small coastal town brings a media frenzy, which threatens to tear the community apart.
1h Crime Mystery Drama
The Killing is a Danish police procedural set in the Copenhagen main police department and revolves around Detective Inspector Sarah Lund and her team, with each season series following a different murder case day-by-day and a one-hour episode covering twenty-four hours of the investigation. The series is noted for its plot twists, season-long storylines, dark tone and for giving equal emphasis to the story of the murdered victim's family alongside the police investigation. It has also been singled out for the photography of its Danish setting, and for the acting ability of its cast.
9.
Big Little Lies (2017)
50m Drama
The tale of three mothers of first graders whose apparently perfect lives unravel to the point of murder.
1h 20m Crime Drama
A financial adviser drags his family from Chicago to the Missouri Ozarks, where he must launder $500 million in five years to appease a drug boss.
1h Mystery Drama
Based on the stories of Stephen King, the series intertwines characters and themes from the fictional town of Castle Rock.
12.
Dolores Claiborne (1995)
2h 12m Crime Drama Mystery
Dolores Claiborne was accused of killing her abusive husband twenty years ago, but the court's findings were inconclusive and she was allowed to walk free. Now she has been accused of killing her employer, Vera Donovan, and this time there is a witness who can place her at the scene of the crime. Things look bad for Dolores when her daughter Selena, a successful Manhattan magazine writer, returns to cover the story.
43m Crime Drama
Detective John Cardinal attempts to uncover the mystery of what happened to the missing 13-year-old girl whose body is discovered in the shaft-head of an abandoned mine. At the same time, he comes under investigation by his new partner, Lise Delorme, a tough investigator in her own right.
48m Drama Crime Mystery
New York, 1896. Police commissioner Theodore Roosevelt brings together criminal psychologist Dr. Laszlo Kreizler, newspaper illustrator John Moore and secretary Sara Howard to investigate several murders of male prostitutes.
48m Drama Crime
A haunting exploration of the mind of Sam, a teenager who's on the verge of acting out hidden psychopathic desires.
16.
Defending Jacob (2020)
45m Drama Mystery Crime
A family's lives are irreparably disrupted when the 14-year-old son is accused of murdering a fellow classmate.
52m Drama Crime
Kahina Zadi, 32, a French police officer travels to Kiruna in Sweden to investigate the bestial murder of a French citizen. Together with Anders, a Swedish prosecutor of Sami origin, she begins an investigation. Soon new killings start to happen and the first victim turns out to be the tip of a very dark iceberg. The victims seemingly have nothing in common more than that they are all being killed in a well-planned and vicious manner.In their hunt for the truth, both Kahina and Anders are forced to deal with their own past that they have repressed. A personal journey through a painful past becomes the key to succeed in preventing the violent killings that affects the small mining community of Kiruna.
24m Drama
A film about two siblings confronted with sacrifice on the longest day of the year
1h 29m Drama Crime Mystery
This drama follows Inspector Kurt Wallander – a middle-aged everyman – as he struggles against a rising tide of violence in the apparently sleepy backwaters in and around Ystad in Skane, southern Sweden. Based on the international best-selling books by Henning Mankell.
50m Action & Adventure Crime Drama Mystery
The disastrous meltdown of a nuclear power plant in Northern Spain created a contaminated no-go zone and left the nearby provincial city and inhabitants in a state of shock and mourning. Three years later, while the city prepares for the commemoration ceremony, a mutilated body is found in a warehouse. Police inspector Hector Uria's search for the murderer takes him deep into the no-go zone and into his own past.
43m Mystery Crime Drama
When a young boy is found dead on an idyllic beach, a major police investigation gets underway in the small California seaside town where the tragedy occurred. Soon deemed a homicide, the case sparks a media frenzy, which throws the boy's family into further turmoil and upends the lives of all of the town's residents.
1h 10m Drama Crime Mystery
Three different police chiefs in three different eras become involved in a growing mystery -- who is the mass murderer behind the killing of transient youths in and around the fictional southern town of Delano over a forty year period?
1h 30m Crime Drama Horror Mystery Thriller
A recently widowed detective still grieving over his wife's death discovers a shocking connection between himself and the suspects in a serial killing spree linked to the Four Horsemen of the Apocalypse.
explore
Check out more list from our community