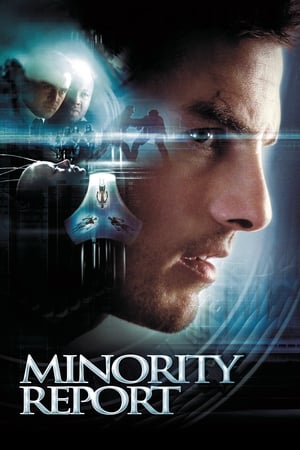 11 Best Tv Shows Like Minority Report ...
If you liked this film , you will probably love these too! In this selection we highlight some of the best films that share a very similar premise to 'Minority Report', and are worth checking out.
1.
Minority Report (2015)
43m Crime Drama Sci-Fi & Fantasy
Ten years after the demise of Precrime, crime-solving is different and justice leans more on sophisticated and trusted technology than on the instincts of the precogs—individuals who able to see the future. In Washington, D.C., a man haunted by the future and a cop haunted by her past race to stop the worst crimes of the year 2065 before they happen.
2.
Law & Order: Special Victims Unit (1999)
43m Crime Drama
In the criminal justice system, sexually-based offenses are considered especially heinous. In New York City, the dedicated detectives who investigate these vicious felonies are members of an elite squad known as the Special Victims Unit. These are their stories.
45m Action & Adventure Drama
Fun-loving San Francisco Police Department investigator Nash Bridges is part of the elite Special Investigations Unit. He tackles crime using his keen sense of humor and charm. Joe Dominguez comes out of retirement to become Bridges' wisecracking yet more rule-abiding partner.
42m Sci-Fi & Fantasy Drama
Detective Raimy Sullivan is stunned when a voice suddenly crackles through her father's old, long-broken ham radio – it's Frank Sullivan, somehow transmitting over the airwaves and through the decades from 1996. Separated by twenty years, father and daughter have reunited on a frequency only they can hear, but can they rewrite the story of their lives without risking everyone they love?
42m Crime Comedy Action & Adventure
The series follows Detective Carter, a radical LAPD detective, and Detective Lee, a by-the-book detective from Hong Kong, as they are forced into forming an unlikely partnership
45m Crime Drama
Marcella is shocked to the core of her being when her husband Jason leaves her unexpectedly, confessing he no longer loves her. Heartbroken, Marcella returns to the Met's Murder Squad. Ten years ago Marcella gave up her fast-tracked police career to marry and devote her life to her family. With the abrupt end to her marriage and isolated from her 13 year old daughter and 10 year old son, Marcella throws herself into work to stop herself from falling apart.
9.
Thorne: Sleepyhead (2010)
1h Crime Drama
Thorne is a television drama series which debuted on Sky1 in the UK on 10 October 2010. It stars David Morrissey who plays the title role of Detective Inspector Tom Thorne created by crime writer Mark Billingham. The supporting cast includes Aidan Gillen, Eddie Marsan and Natascha McElhone.
45m Drama Sci-Fi & Fantasy
Hundreds of years from now, the last surviving humans discover the means of sending consciousness back through time, directly into people in the 21st century. These "travelers" assume the lives of seemingly random people, while secretly working as teams to perform missions in order to save humanity from a terrible future.
42m Action & Adventure Crime Drama
A locally born and bred S.W.A.T. lieutenant is torn between loyalty to the streets and duty to his fellow officers when he's tasked to run a highly-trained unit that's the last stop for solving crimes in Los Angeles.
explore
Check out more list from our community