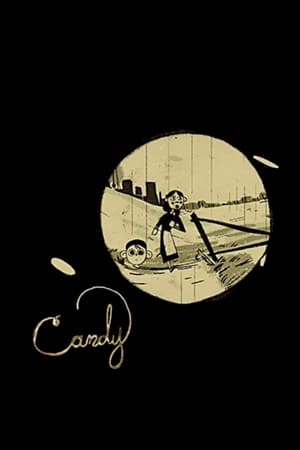 12 Best Movies Like Candy ...
If you liked this film , you will for sure love these too! In this collection we highlight some of the best films that share a very similar mood to 'Candy', and are worth checking out.
1h 37m Drama Romance
Openly gay banker Daniel debates whether to return to Australia or stay in Hong Kong when he meets Kafka, a straight swimming instructor. The young men fall in love, believing that their love can bridge anything, despite their difference in sexuality and Kafka's increasing drug use. Daniel does not regret his love for Kafka, who tries to love him back against his nature. But a flashback memory from Kafka's past makes it difficult for their relationship to work.
2h 11m Drama
This movie portrays the drug scene in Berlin in the 70s, following tape recordings of Christiane F. 14 years old Christiane lives with her mother and little sister in a typical multi-storey apartment building in Berlin. She's fascinated by the 'Sound', a new disco with most modern equipment. Although she's legally too young, she asks a friend to take her. There she meets Detlef, who's in a clique where everybody's on drugs. Step by step she gets drawn deeper into the scene.
2h TV Movie Drama Romance
Gia Carangi travels to New York City with dreams of becoming a fashion model. Within minutes of arriving, she meets Wilhelmina Cooper, a wise and high-powered agent who takes Gia under her wing. With Cooper's help and her own natural instincts, Gia quickly shoots to the top of the modeling world. When Cooper dies of lung cancer, however, Gia turns to drugs – and both she and her career begin to spiral out of control.
1h 41m Drama Romance
A young female intern at a small magazine company becomes involved with a drug-addicted lesbian photographer, both of whom seek to exploit each other for their respective careers, while slowly falling in love with each other.
5.
Requiem for a Dream (2000)
1h 42m Crime Drama Thriller
The hopes and dreams of four ambitious people are shattered when their drug addictions begin spiraling out of control. A look into addiction and how it overcomes the mind and body.
1h 45m Drama Romance
Australian teenager Heidi is left with little choice but to leave home after she's caught red-handed with her mother's boyfriend. With few options, Heidi ends up in Jindabyne, a tourist community. Upon meeting Joe at a bar, she pursues a relationship with him and tries to find something resembling a normal home life. Heidi makes small strides by getting a job and finding a place to stay, but her relationship with Joe must overcome more than its share of hurdles.
2h 1m Crime Drama Mystery Thriller
Plagued with grief over the murder of her daughter, Valerie Somers suspects that her husband John is cheating on her. When Valerie disappears, Detective Leon Zat attempts to solve the mystery of her absence. A complex web of love, sex and deceit emerges -- drawing in four related couples whose various partners are distrustful and suspicious about each other's involvement.
1h 44m Drama
Nineteen-year-old Ari confronts both his sexuality and his Greek family. Ari despises his once-beloved parents, former radical activists, for having entombed themselves in insular tradition. Ari is obsessed with gay sex, although he does make an unenthusiastic attempt to satisfy the sister of one of his best friends. While all of this is going on, he's facing problems with his traditional Greek parents, who have no clue about his sexual activities.
1h 28m Drama
Everybody's looking for something... Moving forward doesn't always mean leaving something behind.
1h 41m Drama Romance
A meditation on love and its various incarnations, set within a community of friends in Oregon. It is described as an exploration of the magical, mysterious and sometimes painful incarnations of love.
11.
Brokeback Mountain (2005)
2h 14m Drama Romance
Two modern-day cowboys meet on a shepherding job in the summer of '63, the two share a raw and powerful summer together that turns into a lifelong relationship conflict
1h 44m Comedy Drama Romance
Mirabelle is a disenchanted salesgirl and aspiring artist who sells gloves and accessories at a department store. She has two men in her life: wealthy divorcée Ray Porter and struggling musician Jeremy. Mirabelle falls in love with the glamorous Ray, and her life takes a magical turn, but eventually she realizes that she must empower herself and make a choice between them.
explore
Check out more list from our community