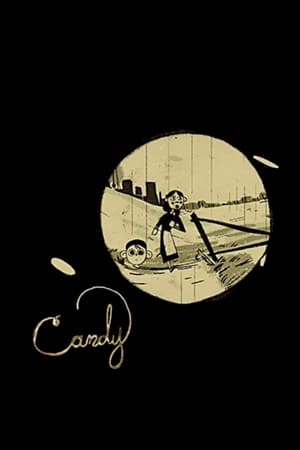 12 Best Movies Like Candy ...
If you liked this film , you will definitely love these too! In this selection we highlight some of the best films that share a very similar premise to 'Candy', and are worth checking out.
1.
Requiem for a Dream (2000)
1h 42m Crime Drama Thriller
The hopes and dreams of four ambitious people are shattered when their drug addictions begin spiraling out of control. A look into addiction and how it overcomes the mind and body.
2h 1m Crime Drama Mystery Thriller
Plagued with grief over the murder of her daughter, Valerie Somers suspects that her husband John is cheating on her. When Valerie disappears, Detective Leon Zat attempts to solve the mystery of her absence. A complex web of love, sex and deceit emerges -- drawing in four related couples whose various partners are distrustful and suspicious about each other's involvement.
1h 54m Drama Music Romance
In January 1978, after their success in England, the punk rock band Sex Pistols venture out on their tour of the southern United States. Temperamental bassist Sid Vicious is forced by his band mates and their manager to travel without his troubled girlfriend, Nancy Spungen, who will meet him in New York only after a traumatic event. When the band breaks up and Sid begins his solo career in a hostile city, the turbulent couple definitely falls into the depths of drug addiction and co-dependency, a last journey with no return.
4.
The Basketball Diaries (1995)
1h 42m Drama Crime
A high school basketball player's life turns upside down after free-falling into the harrowing world of drug addiction.
1h 41m Drama Romance
A young female intern at a small magazine company becomes involved with a drug-addicted lesbian photographer, both of whom seek to exploit each other for their respective careers, while slowly falling in love with each other.
1h 34m Drama Crime
Heroin addict Mark Renton stumbles through bad ideas and sobriety attempts with his unreliable friends -- Sick Boy, Begbie, Spud and Tommy. He also has an underage girlfriend, Diane, along for the ride. After cleaning up and moving from Edinburgh to London, Mark finds he can't escape the life he left behind when Begbie shows up at his front door on the lam, and a scheming Sick Boy follows.
1h 44m Comedy Drama Romance
Mirabelle is a disenchanted salesgirl and aspiring artist who sells gloves and accessories at a department store. She has two men in her life: wealthy divorcée Ray Porter and struggling musician Jeremy. Mirabelle falls in love with the glamorous Ray, and her life takes a magical turn, but eventually she realizes that she must empower herself and make a choice between them.
1h 28m Drama
Everybody's looking for something... Moving forward doesn't always mean leaving something behind.
9.
Drugstore Cowboy (1989)
1h 38m Drama Crime
Portland, Oregon, 1971. Bob Hughes is the charismatic leader of a peculiar quartet, formed by his wife, Dianne, and another couple, Rick and Nadine, who skillfully steal from drugstores and hospital medicine cabinets in order to appease their insatiable need for drugs. But neither fun nor luck last forever.
1h 41m Drama Romance
A meditation on love and its various incarnations, set within a community of friends in Oregon. It is described as an exploration of the magical, mysterious and sometimes painful incarnations of love.
2h TV Movie Drama Romance
Gia Carangi travels to New York City with dreams of becoming a fashion model. Within minutes of arriving, she meets Wilhelmina Cooper, a wise and high-powered agent who takes Gia under her wing. With Cooper's help and her own natural instincts, Gia quickly shoots to the top of the modeling world. When Cooper dies of lung cancer, however, Gia turns to drugs – and both she and her career begin to spiral out of control.
12.
The Panic in Needle Park (1971)
1h 50m Drama Romance
A stark portrayal of life among a group of heroin addicts who hang out in Needle Park in New York City. Played against this setting is a low-key love story between Bobby, a young addict and small-time hustler, and Helen, a homeless girl who finds in her relationship with Bobby the stability she craves.
explore
Check out more list from our community