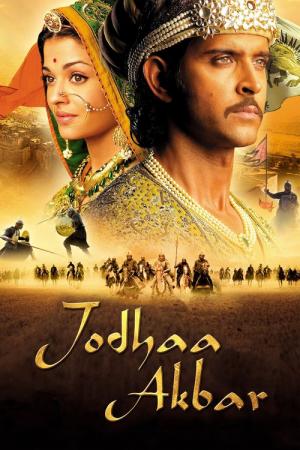 13 Best Movies Like Jodhaa Akbar ...
If you liked this one , you will definitely love these too! In this list we highlight some of the best films that share a very similar premise to 'Jodhaa Akbar', and are worth checking out.
1.
The Legend of Suriyothai (2001)
3h 5m Drama History War
During the 16th century, as Thailand contends with both a civil war and Burmese invasion, a beautiful princess rises up to help protect the glory of the Kingdom of Ayothaya. Based on the life of Queen Suriyothai.
2.
Tanhaji: The Unsung Warrior (2020)
3.
Tristan + Isolde (2006)
2h 5m Drama Romance Adventure Action
An affair between the second in line to Britain's throne (Franco) and the princess of the feuding Irish (Myles) spells doom for the young lovers.
4.
Bajirao Mastani (2015)
2h 38m War History Romance
Peshwa Bajirao married to Kashibai, falls in love with Mastani, a warrior princess in distress. They struggle to make their love triumph amid opposition from his conservative family.
5.
Eklavya: The Royal Guard (2007)
1h 45m Action Drama Thriller
As the kingdom of Devigarh comes apart at the seams, an aging bodyguard attempts to protect the Royal Family, as well as keep its darkest secrets from ever coming to light.
6.
Ashoka the Great (2001)
2h 35m History Music Romance War Action
A young Prince Asoka works to perfect his skills in battle and also deals with family conflict. During a struggle with one of his step-brothers, his mother urges Asoka to escape to stay alive. While away, Asoka meets Kaurwaki and falls in love, but must use his skills as a warrior to protect her. A dangerous and heartbreaking web of conspiracy follows, which leads Asoka to embrace a Buddhist path.
7.
The Fall of the Roman Empire (1964)
3h 8m Drama History War
Drawn from the same events that later inspired Gladiator, the film charts the power-hungry greed and father-son betrayal that led to Rome's collapse at the bloody hands of the Barbarians.
2h 35m Adventure Drama History Romance
During the Indus valley civilization, an Indigo farmer strives for the justice and protection of the city of Mohenjo-Daro and its civilians from an evil politician.
9.
The Crown Prince (2006)
2h 40m Action Romance
A Pindari Prince goes to England to study military tactics so that he can avenge his people, but while there, he falls in love.
11.
Mongol: The Rise of Genghis Khan (2007)
2h 5m History Adventure War Action
The story recounts the early life of Genghis Khan, a slave who went on to conquer half the world in the 11th century.
12.
The Other Boleyn Girl (2008)
1h 55m Drama Romance
A sumptuous and sensual tale of intrigue, romance and betrayal set against the backdrop of a defining moment in European history: two beautiful sisters, Anne and Mary Boleyn, driven by their family's blind ambition, compete for the love of the handsome and passionate King Henry VIII.
13.
A Frozen Flower (2008)
2h 13m Drama
A historical drama set in the Koryo dynasty and focused on the relationship between a king and his bodyguard. Under the dominance of Yuan Dynasty China, the king of Goryeo Dynasty Korea is pressured to produce a successor to the throne. Unable to make love to his queen because he is in love with his bodyguard, Hong Lim, the king asks the two of them to sleep together instead. This sexual contact formulates a forbidden love between Hong Lim and the Queen.
explore
Check out more list from our community