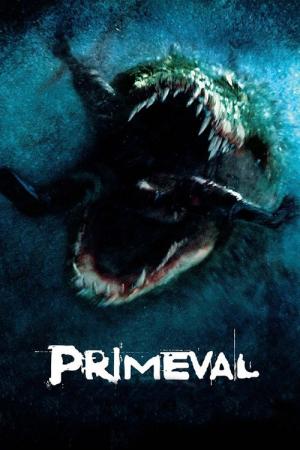 10 Best Shows Like Primeval ...
If you liked this film , you will probably love these too! In this collection we highlight some of the best films that share a very similar premise to 'Primeval', and are worth checking out.
45m Sci-Fi & Fantasy Mystery Action & Adventure
In the year 2149, the world is dying. The planet is overdeveloped and overcrowded, with the majority of plant and animal life extinct. The future of mankind is in jeopardy, and its only hope for survival is in the distant past. An ordinary family goes on an extraordinary journey back in time to prehistoric Earth as a part of a massive expedition to save the human race.
2.
The Land That Time Forgot (2009)
1h 30m Action Fantasy Science Fiction
Shipwrecked castaways stumble upon the mysterious island of Caprona in the Bermuda Triangle, confronting man-eating dinosaurs and a stranded German U-Boat crew while trying to escape.
1h 42m Comedy
After reading a bedtime story to her daughter, Alice Tremblay leaves her daughter's room and enters her own fairytale. After battling a sexy big, bad wolf and saving Red Riding Hood, she encounters Prince Ludwig who helps Alice return to her world in exchange for her teaching him how to kiss so that he can pass his final exam to become Prince Charming. Along they way they meet every familiar fairytale character, though in a decidely different form or personality.
4.
The Lost World: Jurassic Park (1997)
2h 9m Adventure Action Science Fiction
Four years after Jurassic Park's genetically bred dinosaurs ran amok, multimillionaire John Hammond shocks chaos theorist Ian Malcolm by revealing that he has been breeding more beasties at a secret location. Malcolm, his paleontologist ladylove and a wildlife videographer join an expedition to document the lethal lizards' natural behavior in this action-packed thriller.
1h Action & Adventure Sci-Fi & Fantasy
Falling Skies opens in the chaotic aftermath of an alien attack that has left most of the world completely incapacitated. In the six months since the initial invasion, the few survivors have banded together outside major cities to begin the difficult task of fighting back. Each day is a test of survival as citizen soldiers work to protect the people in their care while also engaging in an insurgency campaign against the occupying alien force.
1h 15m Drama Sci-Fi & Fantasy Action & Adventure
Professor Challenger, on an expedition to South America, shoots an animal that he claims is a pre-historic pterosaur. On his return to England, his fellow Professor, Summerlee, and most of the scientific establishment dismiss it as a hoax. However, an ambitious hunter and womaniser John Roxton and journalist Edward Malone are prepared to undertake the mission to find the truth.
43m Sci-Fi & Fantasy Drama
A marine biologist, an insurance salesman and a teenage boy find their lives changed when a new and often dangerous sea life species emerges, while the government tries to keep the affair under wraps.
9.
The Dinosaur Project (2012)
1h 23m Adventure Action
Found footage of an expedition into the Congo jungle where a team of explorers stumbles upon a colony of Dinosaurs.
10.
The Lost World (1999)
44m Action & Adventure
Early 20th-century adventurers find themselves fighting for survival after their hot-air balloon crashes into a remote part of the Amazon, stranding them on a prehistoric plateau.
explore
Check out more list from our community