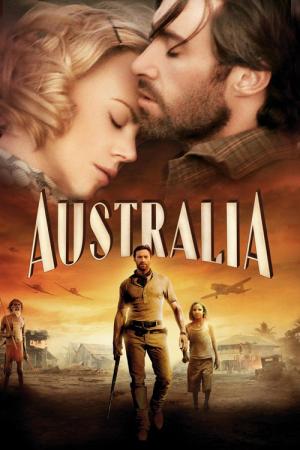 14 Best Movies Like Australia ...
If you liked this one , you will definitely love these too! In this list we highlight some of the best films that share a very similar mood to 'Australia', and are worth checking out.
1.
Come See the Paradise (1990)
2h 13m Drama Romance History
Come See The Paradise is a deeply touching love story set against the backdrop of a dramatic and controversial period in American history, It follows the romance and eventual marriage of Jack McGurn (Dennis Quad), a hot blooded Irish American, and a beautiful Japanese American Lily Dawanura (Tamlyn Tomita), at the outset of World War II. The clash of cultures, at once painful for the two lovers, becomes insurmountable after the Japanese bomb Pearl Harbor. Lily and the Kawamuras are relocated To a bleak, outdoor internment camp in California, Jack is drafted into the Army, powerless to help the woman he loves abandoning all hope of ever winning her family's approval.
1h 55m Drama Romance War
While Sergeant John Tyree is home on two weeks leave from Germany, he meets Savannah after he dives into the ocean to retrieve Savannah's purse that had fallen off a pier. John eventually falls in love with Savannah, who promises to write to him until he returns from overseas.
2h 3m Drama Romance
As a 13-year-old, fledgling writer Briony Tallis irrevocably changes the course of several lives when she accuses her older sister's lover of a crime he did not commit.
2h 34m Adventure Drama History Romance
In this classic story of love and devotion set against the backdrop of the American Civil War, a wounded Confederate soldier named W.P. Inman deserts his unit and travels across the South, aiming to return to his young wife, Ada, who he left behind to tend their farm. As Inman makes his perilous journey home, Ada struggles to keep their home intact with the assistance of Ruby, a mysterious drifter sent to help her by a kindly neighbor.
5.
Far from the Madding Crowd (2015)
1h 59m Drama Romance
Based on the literary classic by Thomas Hardy. Bathsheba Everdene, attracts three very different suitors: Gabriel Oak, a sheep farmer, captivated by her fetching willfulness; Frank Troy, a handsome and reckless Sergeant; and William Boldwood, a prosperous and mature bachelor. This timeless story of Bathsheba's choices and passions explores the nature of relationships and love – as well as the human ability to overcome hardships through resilience and perseverance.
6.
The Longest Ride (2015)
2h 8m Drama Romance
The lives of a young couple intertwine with a much older man as he reflects back on a lost love while he's trapped in an automobile crash.
1h 30m Drama
Scarlett is a 1994 six hour miniseries loosely based on the sequel to Margaret Mitchell's novel, Gone with the Wind, written by Alexandra Ripley. The series was filmed at 53 locations in the United States and abroad, and stars Joanne Whalley as Scarlett O'Hara, Timothy Dalton as Rhett Butler, and Sean Bean as Lord Richard Fenton as well as many other notable British and American actors.
8.
The Portrait of a Lady (1996)
2h 24m Drama Romance
Ms. Isabel Archer isn't afraid to challenge societal norms. Impressed by her free spirit, her kindhearted cousin writes her into his fatally ill father's will. Suddenly rich and independent, Isabelle ventures into the world, along the way befriending a cynical intellectual and romancing an art enthusiast. However, the advantage of her affluence is called into question when she realizes the extent to which her money colors her relationships.
1h 52m Adventure Drama
Accompanied only by her faithful dog and four camels, an Australian satisfies her craving for solitude by embarking on a solo trip across the desert from Alice Springs to the Indian Ocean.
10.
Charlotte Gray (2001)
2h 1m Drama History Romance War
This is a drama set in Nazi-occupied France at the height of World War II. Charlotte Gray tells the compelling story of a young Scottish woman working with the French Resistance in the hope of rescuing her lover, a missing RAF pilot. Based on the best-selling novel by Sebastian Faulks.
11.
Quigley Down Under (1990)
1h 59m Western
American Matt Quigley answers Australian land baron Elliott Marston's ad for a sharpshooter to kill the dingoes on his property. But when Quigley finds out that Marston's real target is the aborigines, Quigley hits the road. Now, even American expatriate Crazy Cora can't keep Quigley safe in his cat-and-mouse game with the homicidal Marston.
12.
Japanese Story (2003)
1h 50m Drama Romance
Sandy, a geologist, finds herself stuck on a field trip to the Pilbara desert with a Japanese man she finds inscrutable, annoying and decidedly arrogant. Hiromitsu's view of her is not much better. Things go from bad to worse when they become stranded in one of the most remote regions on Earth.
1h 40m Drama Romance War
In 1941 America Kay and her husband are happy enough until he enlists after Pearl Harbor. Against his wishes, his wife takes a job at the local aircraft plant where she meets Hazel, the singer from across the way the two soon become firm friends and with the other girls become increasingly expert workers. As the war drags on Kay finally dates her trumpet playing foreman and life gets complicated
2h 20m Adventure Drama Romance Western
A young man leaves Ireland with his landlord's daughter after some trouble with her father, and they dream of owning land at the big giveaway in Oklahoma ca. 1893. When they get to the new land, they find jobs and begin saving money. The man becomes a local barehands boxer, and rides in glory until he is beaten, then his employers steal all the couple's money and they must fight off starvation in the winter, and try to keep their dream of owning land alive. Meanwhile, the woman's parents find out where she has gone and have come to America to find her and take her back.
explore
Check out more list from our community