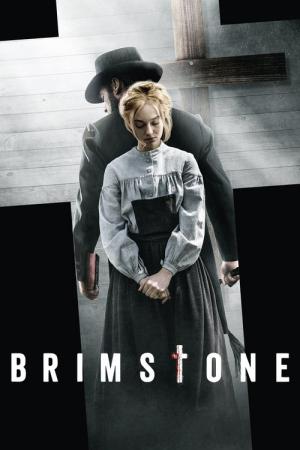 13 Best Movies Like Brimstone ...
If you liked this one , you will for sure love these too! In this list we highlight some of the best films that share a very similar premise to 'Brimstone', and are worth checking out.
1h 41m Horror Mystery Thriller
David Callaway tries to piece together his life in the wake of his wife's suicide and has been left to raise his nine-year-old daughter, Emily on his own. David is at first amused to discover that Emily has created an imaginary friend named 'Charlie', but it isn't long before 'Charlie' develops a sinister and violent side, and as David struggles with his daughter's growing emotional problems, he comes to the frightening realisation that 'Charlie' isn't just a figment of Emily's imagination.
2h Drama Thriller Mystery Action
With no clue how he came to be imprisoned, drugged and tortured for 15 years, a desperate businessman seeks revenge on his captors.
1h 33m Drama Thriller Crime Mystery
Events over the course of one traumatic night in Paris unfold in reverse-chronological order as the beautiful Alex is brutally raped and beaten by a stranger in the underpass. Her boyfriend and ex-lover take matters into their own hands and subsequently seek revenge upon the assailant. A simultaneously beautiful and terrible examination of the destructive nature of cause and effect, and how time destroys everything.
2h 10m Crime Drama Mystery Thriller
Private eye Jake Gittes lives off of the murky moral climate of sunbaked, pre-World War II Southern California. Hired by a beautiful socialite to investigate her husband's extra-marital affair, Gittes is swept into a maelstrom of double dealings and deadly deceits, uncovering a web of personal and political scandals that come crashing together.
2h Crime Mystery Thriller
The discovery of a severed human ear found in a field leads a young man on an investigation related to a beautiful, mysterious nightclub singer and a group of criminals who have kidnapped her child.
1h 47m Crime Drama Mystery Thriller
An FBI agent teams with the town's veteran game tracker to investigate a murder that occurred on a Native American reservation.
8.
The Girl with the Dragon Tattoo (2011)
2h 38m Thriller Crime Mystery Drama
This English-language adaptation of the Swedish novel by Stieg Larsson follows a disgraced journalist, Mikael Blomkvist, as he investigates the disappearance of a weary patriarch's niece from 40 years ago. He is aided by the pierced, tattooed, punk computer hacker named Lisbeth Salander. As they work together in the investigation, Blomkvist and Salander uncover immense corruption beyond anything they have ever imagined.
1h 45m Crime Drama Thriller Mystery
When the trail goes cold on a murder investigation of a policeman, an undercover narcotics officer is lured back to the force to help solve the case.
2h 3m Thriller Crime Mystery
A small, seemingly innocuous plastic reel of film leads surveillance specialist Tom Welles down an increasingly dark and frightening path. With the help of the streetwise Max, he relentlessly follows a bizarre trail of evidence to determine the fate of a complete stranger. As his work turns into obsession, he drifts farther and farther away from his wife, family and simple life as a small-town PI.
11.
The Girl with the Dragon Tattoo (2009)
2h 32m Drama Thriller Crime Mystery
Swedish thriller based on Stieg Larsson's novel about a male journalist and a young female hacker. In the opening of the movie, Mikael Blomkvist, a middle-aged publisher for the magazine Millennium, loses a libel case brought by corrupt Swedish industrialist Hans-Erik Wennerström. Nevertheless, he is hired by Henrik Vanger in order to solve a cold case, the disappearance of Vanger's niece
12.
Strange Circus (2005)
13.
The Proposition (2005)
1h 44m Action Adventure Crime Drama Thriller Western
Set in the Australian outback in the 1880s, the movie follows the series of events following the horrific rape and murder of the Hopkins family, allegedly committed by the infamous Burns brothers gang. Captain Morris Stanley captures Charlie Burns and gives him 9 days to kill his older dangerous psychopathic brother, or else they'll hang his younger mentally slow brother on Christmas Day.
explore
Check out more list from our community