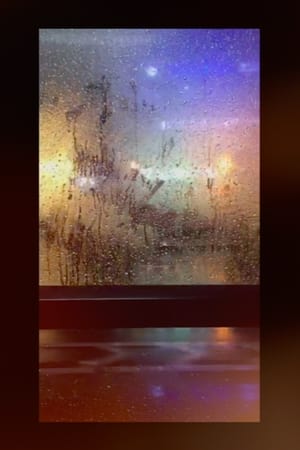 11 Best Shows Like Once Upon A Time ...
If you liked this movie , you will definitely love these too! In this list we highlight some of the best films that share a very similar mood to 'Once Upon a Time', and are worth checking out.
1.
Jack and the Beanstalk: The Real Story (2001)
3h 6m Action & Adventure Sci-Fi & Fantasy Drama
Jack and the Beanstalk: The Real Story is a 2001 American television miniseries. It was directed by Brian Henson and was a co-production of CBS and Jim Henson Television. It is an alternative version of the classic English fairy tale Jack and the Beanstalk. The story was considerably reworked to reflect what Henson believed to be a more ethical, humanist view. The cast includes Matthew Modine, Mia Sara, Jon Voight, and Vanessa Redgrave. Richard Attenborough, Daryl Hannah, and a young James Corden play giants. Among the other giants in the film are beings from the mythology of various cultures, including Hebrew, Buddhist, and Nordic.
1h 52m Family Music Adventure Comedy Fantasy TV Movie
A present-day idyllic kingdom where the benevolent teenage son of King Adam and Queen Belle offers a chance of redemption for the troublemaking offspring of Disney's classic villains: Cruella De Vil (Carlos), Maleficent (Mal), the Evil Queen (Evvie) and Jafar (Jay).
43m Sci-Fi & Fantasy Drama
Scott McCall, a high school student living in the town of Beacon Hills has his life drastically changed when he's bitten by a werewolf, becoming one himself. He must henceforth learn to balance his problematic new identity with his day-to-day teenage life. The following characters are instrumental to his struggle: Stiles, his best friend; Allison, his love interest who comes from a family of werewolf hunters; and Derek, a mysterious werewolf with a dark past. Throughout the series, he strives to keep his loved ones safe while maintaining normal relationships with them.
4.
Snow White and the Huntsman (2012)
2h 7m Adventure Fantasy Drama
After the Evil Queen marries the King, she performs a violent coup in which the King is murdered and his daughter, Snow White, is taken captive. Almost a decade later, a grown Snow White is still in the clutches of the Queen. In order to obtain immortality, The Evil Queen needs the heart of Snow White. After Snow escapes the castle, the Queen sends the Huntsman to find her in the Dark Forest.
1h 30m Action & Adventure Sci-Fi & Fantasy
The miniseries is a continuation of the classic story The Wonderful Wizard of Oz, with science fiction and additional fantasy elements added. It focuses on the adventures of a small-town waitress named DG who is pulled into a magical realm called the O.Z., ruled by the tyrannical sorceress Azkadellia. Together with her companions Glitch, Raw, and Cain, DG journeys to uncover her lost memories, find her true parents, and foil Azkadellia's plot to trap the O.Z. in eternal darkness.
1h 30m Drama
Irish construction workers built New York City and had a grand time doing it. Each guy on the Emerald City crew is struggling with something: drinking, gambling, loss, the burden of a family legacy, and facing a city that doesn't need them anymore.
7.
Game of Thrones (2011)
1h Sci-Fi & Fantasy Drama Action & Adventure
Seven noble families fight for control of the mythical land of Westeros. Friction between the houses leads to full-scale war. All while a very ancient evil awakens in the farthest north. Amidst the war, a neglected military order of misfits, the Night's Watch, is all that stands between the realms of men and icy horrors beyond.
1h 36m Family Fantasy Comedy
Ella lives in a magical world in which each child, at the moment of their birth, is given a virtuous "gift" from a fairy godmother. Ella's so-called gift, however, is obedience. This birthright proves itself to be quite the curse once Ella finds herself in the hands of several unscrupulous characters whom she quite literally cannot disobey. Determined to gain control of her life and decisions, Ella sets off on a journey to find her fairy godmother who she hopes will lift the curse. The path, however, isn't easy -- Ella must outwit a slew of unpleasant obstacles including ogres, giants, wicked stepsisters, elves and Prince Charmont's evil uncle, who wants to take over the crown and rule the kingdom.
1h 37m Fantasy Adventure Action Family Romance
A beautiful, pure-hearted young woman, Maleficent has an idyllic life growing up in a peaceable forest kingdom, until one day when an invading army threatens the harmony of the land. Maleficent rises to be the land's fiercest protector, but she ultimately suffers a ruthless betrayal – an act that begins to turn her heart into stone. Bent on revenge, Maleficent faces an epic battle with the invading King's successor and, as a result, places a curse upon his newborn infant Aurora. As the child grows, Maleficent realizes that Aurora holds the key to peace in the kingdom – and to Maleficent's true happiness as well.
10.
Harry Potter and the Sorcerer's Stone (2001)
2h 32m Adventure Fantasy
Harry Potter has lived under the stairs at his aunt and uncle's house his whole life. But on his 11th birthday, he learns he's a powerful wizard -- with a place waiting for him at the Hogwarts School of Witchcraft and Wizardry. As he learns to harness his newfound powers with the help of the school's kindly headmaster, Harry uncovers the truth about his parents' deaths -- and about the villain who's to blame.
11.
Jack the Giant Slayer (2013)
1h 54m Fantasy Action Adventure Family
The story of an ancient war that is reignited when a young farmhand unwittingly opens a gateway between our world and a fearsome race of giants. Unleashed on the Earth for the first time in centuries, the giants strive to reclaim the land they once lost, forcing the young man, Jack into the battle of his life to stop them. Fighting for a kingdom, its people, and the love of a brave princess, he comes face to face with the unstoppable warriors he thought only existed in legend–and gets the chance to become a legend himself.
explore
Check out more list from our community