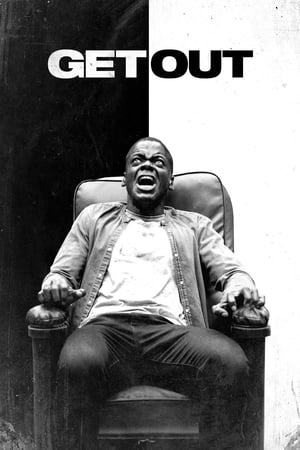 14 Best Movies Like Get Out ...
If you liked this one , you will definitely love these too! In this selection we highlight some of the best films that share a very similar mood to 'Get Out', and are worth checking out.
1h 15m Drama
Five teens from Harlem become trapped in a nightmare when they're falsely accused of a brutal attack in Central Park.
2.
Close Your Eyes (2002)
1h 48m Crime Horror Thriller Mystery
While treating a policewoman for smoking, hypnotherapist Michael Strother has a telepathic vision of a young girl floating beneath the surface of a stream. The escaped victim of a ritualistic serial killer, the girl has become mute, and Michael is called upon by Scotland Yard to unlock the secrets she holds in order to catch a man who believes he has discovered the key to immortality.
1h 33m Mystery Thriller Horror
In a small town in Massachusetts, four high school girls perform a ritual in an attempt to debunk the lore of Slender Man. When one of the girls goes mysteriously missing, they begin to suspect that she is, in fact, his latest victim.
1h 40m Horror Mystery
Tensions rise within an asbestos cleaning crew as they work in an abandoned mental hospital with a horrific past that seems to be coming back.
1h 36m Mystery Thriller
Mort Rainey, a writer just emerging from a painful divorce with his ex-wife, is stalked at his remote lake house by a psychotic stranger and would-be scribe who claims Rainey swiped his best story idea. But as Rainey endeavors to prove his innocence, he begins to question his own sanity.
7m Animation
A man escapes from prison and meets a boy who has run away from school.
1h 39m Horror Thriller
Sue Ann is a loner who keeps to herself in her quiet Ohio town. One day, she is asked by Maggie, a new teenager in town, to buy some booze for her and her friends, and Sue Ann sees the chance to make some unsuspecting, if younger, friends of her own.
1h 25m Horror Drama Thriller
Joanna Mills has a successful career but feels her personal life is spinning out of control. She has few friends, an estranged father, and a crazy ex-boyfriend who is stalking her. Joanna begins having terrifying visions of a woman's murder, and it seems that she is the killer's next target. Determined to solve the mystery and escape her apparent fate, Joanna follows her visions to the victim's hometown and finds that some secrets just do not stay buried.
1h 26m Thriller Horror Mystery
After returning from a wedding reception, a couple staying in an isolated vacation house receive a knock on the door in the mid-hours of the night. What ensues is a violent invasion by three strangers, their faces hidden behind masks. The couple find themselves in a violent struggle, in which they go beyond what either of them thought capable in order to survive.
1h 34m Horror Thriller Mystery
A brother and sister are sent to their grandparents' remote Pennsylvania farm for a week, where they discover that the elderly couple is involved in something deeply disturbing.
1h 29m Horror
Jamie returns to his hometown in search of answers to his wife's murder, which occurred after receiving a weird package containing a ventriloquist dummy named Billy, which may be linked to the legend of ventriloquist Mary Shaw. Destined to find out the truth, Jamie goes to the town of Raven's Fair, where Shaw used to perform and is buried. But Jamie is in for more than he expected.
2h 3m Horror Thriller Mystery
After losing their baby, a married couple adopt 9-year old Esther, who may not be as innocent as she seems.
1h 42m Crime Drama Horror Thriller
Four teenagers at a British private school secretly uncover and explore the depths of a sealed underground hole created decades ago as a possible bomb shelter.
explore
Check out more list from our community