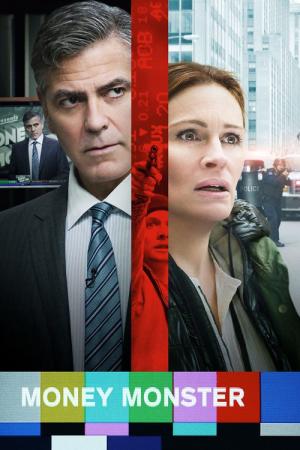 12 Best Movies Like Money Monster ...
If you liked this film , you will probably love these too! In this collection we highlight some of the best films that share a very similar mood to 'Money Monster', and are worth checking out.
24m Animation
Kuu attends school in the city of learning, Academia. She soon finds herself locked in conflict with the Absolute Angels: a group of beautiful girls who feed on human life force to survive. Wielding god-like strength, they have the power to destroy the world itself. But are they truly demons of destruction or simply innocent girls trapped in a fate they can't escape?
2.
Edge of Darkness (2010)
1h 57m Crime Drama Mystery Thriller
As a seasoned homicide detective, Thomas Craven has seen the bleakest side of humanity. But nothing prepares him for the toughest investigation of his life: the search for his only daughter Emma's killer. Now, he is on a personal mission to uncover the disturbing secrets surrounding her murder, including corporate corruption, government collusion and Emma's own mysterious life.
3.
Michael Clayton (2007)
1h 59m Drama Thriller
A law firm brings in its 'fixer' to remedy the situation after a lawyer has a breakdown while representing a chemical company that he knows is guilty in a multi-billion dollar class action suit.
1h 35m Thriller Drama Action
When his SUV breaks down on a remote Southwestern road, Jeff Taylor lets his wife, Amy, hitch a ride with a trucker to get help. When she doesn't return, Jeff fixes his SUV and tracks down the trucker -- who tells the police he's never seen Amy. Johnathan Mostow's tense thriller then follows Jeff's desperate search for his wife, which eventually uncovers a small town's murderous secret.
6.
The Pelican Brief (1993)
2h 21m Mystery Drama Thriller Crime
Two Supreme Court Justices have been assassinated. One lone law student has stumbled upon the truth. An investigative journalist wants her story. Everybody else wants her dead.
7.
The Bone Collector (1999)
1h 58m Drama Mystery Thriller Crime
Rookie cop, Amelia Donaghy reluctantly teams with Lincoln Rhyme – formerly the department's top homicide detective but now paralyzed as a result of a spinal injury – to catch a grisly serial killer dubbed 'The Bone Collector'. The murderer's special signature is to leave tantalizing clues based on the grim remains of his crimes.
1h 48m Crime Mystery Thriller
A college professor who moonlights as a forensic psychiatrist for the FBI, receives a death threat claiming he has only 88 minutes to live.
1h 38m Thriller
Five men wake up in a locked-down warehouse with no memory of who they are. They are forced to figure out who is good and who is bad to stay alive.
10.
A Walk Among the Tombstones (2014)
1h 54m Crime Drama Mystery Thriller
Private investigator Matthew Scudder is hired by a drug kingpin to find out who kidnapped and murdered his wife.
2h 33m Drama Thriller Crime
Keller Dover faces a parent's worst nightmare when his 6-year-old daughter, Anna, and her friend go missing. The only lead is an old motorhome that had been parked on their street. The head of the investigation, Detective Loki, arrests the driver, but a lack of evidence forces Loki to release his only suspect. Dover, knowing that his daughter's life is at stake, decides that he has no choice but to take matters into his own hands.
12.
Arlington Road (1999)
1h 57m Crime Drama Thriller Mystery
Threats from sinister foreign nationals aren't the only thing to fear. Bedraggled college professor Michael Faraday has been vexed (and increasingly paranoid) since his wife's accidental death in a botched FBI operation. But all that takes a backseat when a seemingly all-American couple set up house next door.
explore
Check out more list from our community