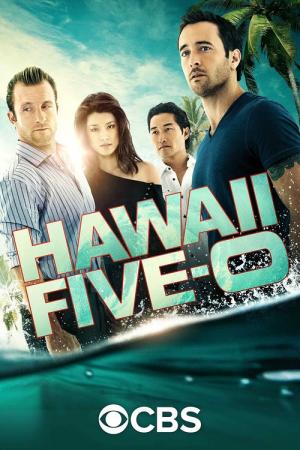 11 Best Shows Like Hawaii Five O ...
If you liked this movie , you will for sure love these too! In this selection we highlight some of the best films that share a very similar premise to 'Hawaii Five-0', and are worth checking out.
45m Crime Action & Adventure Drama
From murder and espionage to terrorism and stolen submarines, a team of special agents investigates any crime that has a shred of evidence connected to Navy and Marine Corps personnel, regardless of rank or position.
43m Crime Drama Mystery
Patrick Jane, a former celebrity psychic medium, uses his razor sharp skills of observation and expertise at "reading" people to solve serious crimes with the California Bureau of Investigation.
44m Action & Adventure Crime Drama
Through globalization, many countries have been opened and barriers removed to ensure easy trade, travel and cultural diversity. However, this openness has given opportunities to criminals looking to exploit the system and ultimately threaten our global safety. As Europe has become a "safe house" for criminals eluding law enforcers, a special kind of law enforcement team is needed to handle specific ongoing crimes on a global level. "Crossing Lines" is the story of one such team, made up of five international cops, headed by Captain Daniel. The team - comprised of individuals who have little in common - must learn to live and work under the most dangerous and potentially deadly conditions. Housed in an unused storage section underneath the ICC, this mismatched team faces bureaucratic, jurisdictional and cultural obstacles while traversing continents in pursuit of justice.
1h Crime Drama Action & Adventure
This Crime series follows Matt Passmore as Jim, a Chicago cop who gets kicked off the force after being shot and wrongfully accused by his ex-captain of having an affair with his wife. After receiving his payout, Jim decides to moves to a small Florida town to join the state police.
45m Crime Drama
A drama about a multi-generational family of cops dedicated to New York City law enforcement. Frank Reagan is the New York Police Commissioner and heads both the police force and the Reagan brood. He runs his department as diplomatically as he runs his family, even when dealing with the politics that plagued his unapologetically bold father, Henry, during his stint as Chief.
6.
The Chicago Code (2011)
43m Crime Drama
The series follows officers of the Chicago Police Department as they fight crime on the streets and try to expose political corruption within the city.
42m Crime Drama
Neal Caffrey, a con man, forger and thief, is captured after a three-year game of cat and mouse with the FBI. With only months left serving a four-year sentence, he escapes to look for Kate, his girlfriend. Peter Burke, the FBI agent who initially captured Caffrey, finds and returns him to prison. This time, Caffrey proposes a deal with the FBI, as part of a work-release program. After some hesitation, Burke agrees, and thus begins this unconventional arrangement where Caffrey helps Burke apprehend white collar criminals.
42m Drama Crime
What does it take to be a detective in one of America's toughest cities? Follow one homicide unit as Detroit's finest unearth the crisis and revelation, heartbreak and heroism of these inner city cops in Detroit, Michigan.
45m Drama
Complex, offbeat Detective Charlie Crews returns to the force after serving time in prison for a crime he didn't commit. Crews' new lease on life has provided him with a Zen-like outlook, peace of mind and no need for vengeance, an attitude which can be challenging to maintain when someone he cares about is threatened — or when he is investigating the mystery surrounding the murder he was falsely accused of.
45m Drama Crime
After a serial killer imitates the plots of his novels, successful mystery novelist Richard "Rick" Castle receives permission from the Mayor of New York City to tag along with an NYPD homicide investigation team for research purposes.
44m Drama
Ambitious young cops try to prove themselves in their high-stakes careers, in which the smallest mistake can have deadly consequences. At the core of the close-knit group is perfectionist Andy McNally, whose father was a homicide detective before he burned out on the job. The series follows Andy and her four colleagues -- Dov Epstein, Gail Peck, Traci Nash and Chris Diaz -- as they experience the trials, triumphs and tribulations of police work, as well as its effect on their personal lives.
explore
Check out more list from our community