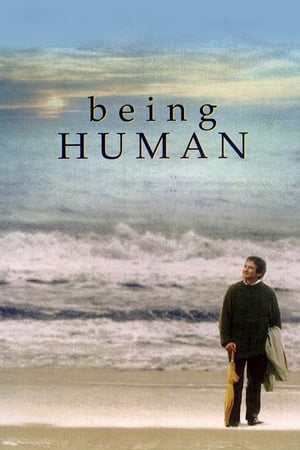 10 Best Shows Like Being Human ...
If you liked this movie , you will probably love these too! In this selection we highlight some of the best films that share a very similar mood to 'Being Human', and are worth checking out.
1h Sci-Fi & Fantasy Drama
True Blood is an American television drama series created and produced by Alan Ball. It is based on The Southern Vampire Mysteries series of novels by Charlaine Harris, detailing the co-existence of vampires and humans in Bon Temps, a fictional, small town in northwestern Louisiana. The series centers on the adventures of Sookie Stackhouse, a telepathic waitress with an otherworldly quality.
44m Science Fiction Drama Mystery
A high concept thriller that tells the story of Dr. Ephraim Goodweather, the head of the Center for Disease Control Canary Team in New York City. He and his team are called upon to investigate a mysterious viral outbreak with hallmarks of an ancient and evil strain of vampirism. As the strain spreads, Eph, his team, and an assembly of everyday New Yorkers, wage war for the fate of humanity itself.
30m Drama Sci-Fi & Fantasy Soap
Dark Shadows is an American gothic soap opera that originally aired weekdays on the ABC television network, from June 27, 1966, to April 2, 1971. The show was created by Dan Curtis. The story bible, which was written by Art Wallace, does not mention any supernatural elements. It was unprecedented in daytime television when ghosts were introduced about six months after it began.The series became hugely popular when vampire Barnabas Collins appeared a year into its run. Dark Shadows also featured werewolves, zombies, man-made monsters, witches, warlocks, time travel, and a parallel universe. A small company of actors each played many roles; indeed, as actors came and went, some characters were played by more than one actor. Major writers besides Art Wallace included Malcolm Marmorstein, Sam Hall, Gordon Russell, and Violet Welles.Dark Shadows was distinguished by its vividly melodramatic performances, atmospheric interiors, memorable storylines, numerous dramatic plot twists, unusually adventurous music score, and broad and epic cosmos of characters and heroic adventures. Now regarded as something of a classic, it continues to enjoy an intense cult following. Although the original series ran for only five years, its scheduling as a daily daytime drama allowed it to amass more single episodes during its run than most other science-fiction/fantasy genre series produced for English-language television, including Doctor Who and the entire Star Trek television franchise. Only the paranormal soap opera Passions, with a total of 2,231 episodes, has more.
45m Sci-Fi & Fantasy Drama Comedy
When five young outsiders on Community Service get caught in a strange storm, they discover that they have developed superpowers.
43m Sci-Fi & Fantasy Drama
Scott McCall, a high school student living in the town of Beacon Hills has his life drastically changed when he's bitten by a werewolf, becoming one himself. He must henceforth learn to balance his problematic new identity with his day-to-day teenage life. The following characters are instrumental to his struggle: Stiles, his best friend; Allison, his love interest who comes from a family of werewolf hunters; and Derek, a mysterious werewolf with a dark past. Throughout the series, he strives to keep his loved ones safe while maintaining normal relationships with them.
43m Mystery Crime Drama Sci-Fi & Fantasy
Mick St. John is a captivating, charming and immortal private investigator from Los Angeles, who defies the traditional blood-sucking norms of his vampire tendencies by using his wit and powerful supernatural abilities to help the living.
43m Sci-Fi & Fantasy Drama
In a place where young witches, vampires, and werewolves are nurtured to be their best selves in spite of their worst impulses, Klaus Mikaelson's daughter, 17-year-old Hope Mikaelson, Alaric Saltzman's twins, Lizzie and Josie Saltzman, among others, come of age into heroes and villains at The Salvatore School for the Young and Gifted.
8.
The Vampire Diaries (2009)
43m Drama Sci-Fi & Fantasy
The story of two vampire brothers obsessed with the same girl, who bears a striking resemblance to the beautiful but ruthless vampire they knew and loved in 1864.
9.
Midnight, Texas (2017)
45m Sci-Fi & Fantasy Drama
Welcome to a place where being normal is really quite strange. In a remote Texas town no one is who they seem. From vampires and witches to psychics and hit men, Midnight is a mysterious safe haven for those who are different. As the town members fight off outside pressures from rowdy biker gangs, ever-suspicious cops and their own dangerous pasts, they band together and form a strong and unlikely family.
10.
Just Add Magic (2015)
27m Family Kids Sci-Fi & Fantasy
Kelly Quinn and her two BFF's, Darbie and Hannah, stumble upon her grandmother's mysterious cookbook in the attic and discover some far from ordinary recipes. When the Shut'em Up Shortcake silences Kelly's pesky little brother and the Healing Hazelnut Tart heals Darbie's ankle, the girls discover they have the power of magic. A single-camera live-action pilot based on the popular book.
explore
Check out more list from our community