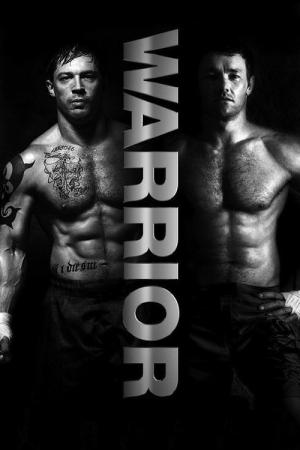 29 Best Movies Like Warrior ...
If you liked this one , you will probably love these too! In this list we highlight some of the best films that share a very similar premise to '', and are worth checking out.
2h 3m Action Drama
Billy "The Great" Hope, the reigning junior middleweight boxing champion, has an impressive career, a loving wife and daughter, and a lavish lifestyle. However, when tragedy strikes, Billy hits rock bottom, losing his family, his house and his manager. He soon finds an unlikely savior in Tick Willis, a former fighter who trains the city's toughest amateur boxers. With his future on the line, Hope fights to reclaim the trust of those he loves the most.
1h 56m Drama
Boxer "Irish" Micky Ward's unlikely road to the world light welterweight title. His Rocky-like rise was shepherded by half-brother Dicky, a boxer-turned-trainer who rebounded in life after nearly being KO'd by drugs and crime.
3.
Never Back Down (2008)
1h 55m Drama Action
Jake, full of anger after his father's death, is just starting to find a place for himself at his new Orlando high school - until Ryan, head of an underground MMA fight club, picks Jake out as a prime opponent. After being trounced by Ryan in front of the entire school, Jake begins training under the firm, moral guidance of a MMA master, where he learns how to fight... and how to avoid a fight. But it becomes obvious that a rematch will be inevitable if Jake wants to stop Ryan and his bullying, once and for all.
2h 13m Drama
The former World Heavyweight Champion Rocky Balboa serves as a trainer and mentor to Adonis Johnson, the son of his late friend and former rival Apollo Creed.
5.
Million Dollar Baby (2004)
2h 12m Drama
Despondent over a painful estrangement from his daughter, trainer Frankie Dunn isn't prepared for boxer Maggie Fitzgerald to enter his life. But Maggie's determined to go pro and to convince Dunn and his cohort to help her.
1h 33m Drama Action Thriller
In Los Angeles, an ex-con takes the underground fighting world by storm in his quest to fulfill a promise to a dead friend.
2h Drama Action
When world heavyweight boxing champion, Apollo Creed wants to give an unknown fighter a shot at the title as a publicity stunt, his handlers choose palooka Rocky Balboa, an uneducated collector for a Philadelphia loan shark. Rocky teams up with trainer Mickey Goldmill to make the most of this once in a lifetime break.
1h 27m Documentary
An extraordinary, spell-binding journey through the realms of nature to discover that the natural world is stranger, more magical, more mystical than anything you could possibly imagine. You'll be propelled from enchanted forests to the edge of the underworld, from a paranormal planet into fantastical seas, from celestial mountains through mercurial waters, finally to experience the ultimate celebration of nature's magic, the greatest gathering of wildlife on Earth. You won't believe your eyes or ears as you meet amazing creatures and experience nature as it's never been seen before, eye-to-eye with the creatures, on an adventure where you will truly believe the real world is more extraordinary and awe-inspiring than any fiction.
1h 53m Comedy
A pair of aging boxing rivals are coaxed out of retirement to fight one final bout -- 30 years after their last match.
10.
Undisputed 2: Last Man Standing (2006)
1h 33m Action Crime Thriller
Sequel to the 2002 film. This time, Heavyweight Champ George "Iceman" Chambers (White) is sent to a Russian jail on trumped-up drug charges. In order to win his freedom he must fight against the jailhouse fighting champ Uri Boyka (Adkins) in a battle to the death. This time he is not fighting for a title, he is fighting for his life!
1h 59m Drama
After Rocky goes the distance with champ Apollo Creed, both try to put the fight behind them and move on. Rocky settles down with Adrian but can't put his life together outside the ring, while Creed seeks a rematch to restore his reputation. Soon enough, the "Master of Disaster" and the "Italian Stallion" are set on a collision course for a climactic battle that is brutal and unforgettable.
12.
The Karate Kid (2010)
2h 20m Action Adventure Drama Family
Twelve-year-old Dre Parker could have been the most popular kid in Detroit, but his mother's latest career move has landed him in China. Dre immediately falls for his classmate Mei Ying but the cultural differences make such a friendship impossible. Even worse, Dre's feelings make him an enemy of the class bully, Cheng. With no friends in a strange land, Dre has nowhere to turn but maintenance man Mr. Han, who is a kung fu master. As Han teaches Dre that kung fu is not about punches and parries, but maturity and calm, Dre realizes that facing down the bullies will be the fight of his life.
2h 10m Drama
Between personal obligations and training for his next big fight against an opponent with ties to his family's past, Adonis Creed is up against the challenge of his life.
1h 39m Drama
Is there room for principle in Los Angeles? Mike Terry teaches jujitsu and barely makes ends meet. His Brazilian wife, whose family promotes fights, wants to see Mike in the ring making money, but to him competition is degrading. A woman sideswipes Mike's car and then, after an odd sequence of events, shoots out the studio's window. Later that evening, Mike rescues an action movie star in a fistfight at a bar. In return, the actor befriends Mike, gives him a gift, offers him work on his newest film, and introduces Mike's wife to his own - the women initiate business dealings. Then, things go sour all at once, Mike's debts mount, and going into the ring may be his only option.
15.
Here Comes the Boom (2012)
1h 45m Comedy Action
A high school biology teacher moonlights as a mixed-martial arts fighter in an effort to raise money to save the school's music program.
1h 38m Adventure Drama Family
The way of the eagle is to raise two chicks. The stronger is destined always to throw the weaker from the nest. Man also has his ways, often to hurt those closest to him. Lukas suffers at the hands of a father who has withdrawn since the loss of his wife. Killed whilst rescuing the infant Lukas, the boy now carries the burden of her death. Our eagle's story begins in the nest. The first-born chick pushes his weaker brother to a certain death on the forest floor. But fate intervenes and the chick is found by Lukas. Naming him Abel, Lukas cares for the creature in secret, finding a love and companionship denied to him at home. But when the day comes to release Abel back into the wild, will Lukas find his own release into a new life?
17.
Days of Thunder (1990)
1h 47m Adventure Action Romance Drama
Talented but unproven stock car driver Cole Trickle gets a break and with the guidance of veteran Harry Hogge turns heads on the track. The young hotshot develops a rivalry with a fellow racer that threatens his career when the two smash their cars. But with the help of his doctor, Cole just might overcome his injuries-- and his fear.
18.
Best of the Best (1989)
1h 37m Action
A team from the United States is going to compete against Korea in a Tae Kwon Do tournament. The team consists of fighters from all over the country--can they overcome their rivalry and work together to win?
19.
Never Back Down: No Surrender (2016)
1h 41m Drama Action
Picking up after the events of Never Back Down 2, former MMA champion Case Walker is on the comeback trail to become champion once again.
1h 32m Action
U.S. soldier Frank Dux has come to Hong Kong to be accepted into the Kumite, a highly secret and extremely violent martial arts competition. While trying to gain access into the underground world of clandestine fighters, he also has to avoid military officers who consider him to be AWOL. After enduring a difficult training and beginning a romance with journalist Janice Kent, Frank is given the opportunity to fight. But can he survive?
21.
Shadow Boxing 3. The Final Round (2011)
2h 2m Action Drama
Champion boxer Artyom Kolchin climbed all conceivable heights and became a national hero. He does not enter the boxing ring any more, rather choosing a coaching job and wild high life, including continuous TV appearances, hanging out and love affairs. One morning his daughter and his wife Vika meet him at home. Vika does not see the Artyom she once fell in love with in him any longer... The externally happy life of Kolchin comes to an end when the boxer he trains is almost killed during a match with the famous Kuerte. Artyom suspects that he used some forbidden technique. To obtain the proof, he has to go to Hong Kong where his long-time friend Vagit Valiev waits for him: he knows something about Kuerte which is not known to anyone else. To win, Artyom will have to enter the ring again.
1h 46m Drama Action History
A semi-biographical account of Yip Man, the first martial arts master to teach the Chinese martial art of Wing Chun. The film focuses on events surrounding Ip that took place in the city of Foshan between the 1930s to 1940s during the Second Sino-Japanese War. Directed by Wilson Yip, the film stars Donnie Yen in the lead role, and features fight choreography by Sammo Hung.
2h 2m Drama Action
Fai, once a world champion in boxing, escapes to Macau from the loan sharks and unexpectedly encounters Qi, a young chap who is determined to win a boxing match. Fai becomes Qi's mentor and rediscovers his passion to fight not only in the ring but for his life and the cares.
1h 45m Action
Small-town boy Shawn MacArthur has come to New York City with nothing. Barely earning a living selling counterfeit goods on the streets, his luck changes when scam artist Harvey Boarden sees that he has a natural talent for streetfighting. When Harvey offers Shawn help at making the real cash, the two form an uneasy partnership.
1h 42m Drama Action
When he loses a highly publicized virtual boxing match to ex-champ Rocky Balboa, reigning heavyweight titleholder, Mason Dixon retaliates by challenging Rocky to a nationally televised, 10-round exhibition bout. To the surprise of his son and friends, Rocky agrees to come out of retirement and face an opponent who's faster, stronger and thirty years his junior.
26.
Friday Night Lights (2004)
1h 58m Drama
A small, turbulent town in Texas obsesses over their high school football team to an unhealthy degree. When the star tailback, Boobie Miles, is seriously injured during the first game of the season, all hope is lost, and the town's dormant social problems begin to flare up. It is left to the inspiring abilities of new coach Gary Gaines to instill in the other team members -- and, by proxy, the town itself -- a sense of self-respect and honor.
27.
Boyka: Undisputed (2016)
1h 27m Action Drama
In the fourth installment of the fighting franchise, Boyka is shooting for the big leagues when an accidental death in the ring makes him question everything he stands for. When he finds out the wife of the man he accidentally killed is in trouble, Boyka offers to fight in a series of impossible battles to free her from a life of servitude
28.
The Philly Kid (2012)
1h 34m Drama Action
A former NCAA champion wrestler is paroled after 10 years in prison. Now, to save a friend's life, in a series of cage fights he must agree to do the impossible - lose.
explore
Check out more list from our community