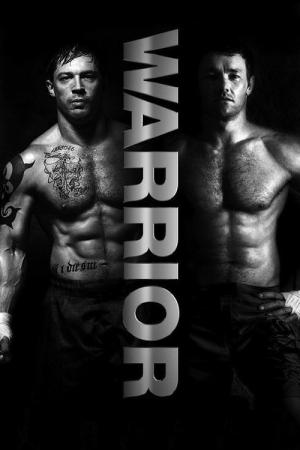 10 Best Movies Like Warrior ...
If you liked this one , you will for sure love these too! In this selection we highlight some of the best films that share a very similar mood to 'Warrior', and are worth checking out.
1.
Million Dollar Baby (2004)
2h 12m Drama
Despondent over a painful estrangement from his daughter, trainer Frankie Dunn isn't prepared for boxer Maggie Fitzgerald to enter his life. But Maggie's determined to go pro and to convince Dunn and his cohort to help her.
1h 34m Drama Action
A former NCAA champion wrestler is paroled after 10 years in prison. Now, to save a friend's life, in a series of cage fights he must agree to do the impossible - lose.
2h 2m Drama Action
Fai, once a world champion in boxing, escapes to Macau from the loan sharks and unexpectedly encounters Qi, a young chap who is determined to win a boxing match. Fai becomes Qi's mentor and rediscovers his passion to fight not only in the ring but for his life and the cares.
1h 45m Action
Small-town boy Shawn MacArthur has come to New York City with nothing. Barely earning a living selling counterfeit goods on the streets, his luck changes when scam artist Harvey Boarden sees that he has a natural talent for streetfighting. When Harvey offers Shawn help at making the real cash, the two form an uneasy partnership.
5.
Undisputed 2: Last Man Standing (2006)
1h 33m Action Crime Thriller
Sequel to the 2002 film. This time, Heavyweight Champ George "Iceman" Chambers (White) is sent to a Russian jail on trumped-up drug charges. In order to win his freedom he must fight against the jailhouse fighting champ Uri Boyka (Adkins) in a battle to the death. This time he is not fighting for a title, he is fighting for his life!
1h 33m Drama Action Thriller
In Los Angeles, an ex-con takes the underground fighting world by storm in his quest to fulfill a promise to a dead friend.
7.
Best of the Best (1989)
1h 37m Action
A team from the United States is going to compete against Korea in a Tae Kwon Do tournament. The team consists of fighters from all over the country--can they overcome their rivalry and work together to win?
1h 46m Drama Action History
A semi-biographical account of Yip Man, the first martial arts master to teach the Chinese martial art of Wing Chun. The film focuses on events surrounding Ip that took place in the city of Foshan between the 1930s to 1940s during the Second Sino-Japanese War. Directed by Wilson Yip, the film stars Donnie Yen in the lead role, and features fight choreography by Sammo Hung.
9.
Here Comes the Boom (2012)
1h 45m Comedy Action
A high school biology teacher moonlights as a mixed-martial arts fighter in an effort to raise money to save the school's music program.
1h 27m Documentary
An extraordinary, spell-binding journey through the realms of nature to discover that the natural world is stranger, more magical, more mystical than anything you could possibly imagine. You'll be propelled from enchanted forests to the edge of the underworld, from a paranormal planet into fantastical seas, from celestial mountains through mercurial waters, finally to experience the ultimate celebration of nature's magic, the greatest gathering of wildlife on Earth. You won't believe your eyes or ears as you meet amazing creatures and experience nature as it's never been seen before, eye-to-eye with the creatures, on an adventure where you will truly believe the real world is more extraordinary and awe-inspiring than any fiction.
explore
Check out more list from our community