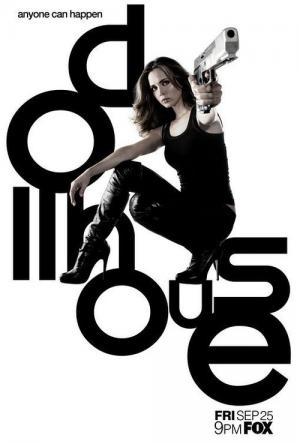 11 Best Shows Like Dollhouse ...
If you liked this film , you will for sure love these too! In this list we highlight some of the best films that share a very similar mood to 'Dollhouse', and are worth checking out.
42m Sci-Fi & Fantasy Drama
An astronaut returns home from a year long solo mission in space. She tries to reconnect with her husband and son in their everyday life. Her experiences in space and home lead to events that ultimately will change the course of human history.
1h 30m Action Drama Mystery Science Fiction Thriller War
Everything is not as it seems for a man who recovers from a plane crash in which his family is killed. After plastic surgery and rehabilitation, he determines that he worked for a secret agency for which he was an assassin. His former boss puts him back to work to assassinate a political leader, but when he proves unable to pull the trigger, it is he who becomes the target for assassins. As he avoids capture, the story unfolds about his true past and the reason why he has a tattoo of "chilly willy" inside his lip.
42m Sci-Fi & Fantasy Drama
A re-imagining of the 1980's miniseries about the world's first encounter with an alien race in which the aliens call themselves The Visitors, and have a seemingly friendly agenda that may or may not be a cover for something more malevolent.
45m Drama Sci-Fi & Fantasy
Helix is an intense thriller about a team of scientists from the Centers for Disease Control who travel to a high-tech research facility in the Arctic to investigate a possible disease outbreak, only to find themselves pulled into a terrifying life-and-death struggle that holds the key to mankind's salvation...or total annihilation.
6.
Brave New World (2020)
48m Sci-Fi & Fantasy Drama
In a utopia whose perfection hinges upon control of monogamy and privacy, members of the collective begin to question the rules, putting their regimented society on a collision course with forbidden love and revolution.
42m Drama Sci-Fi & Fantasy
4400 centers on the return of 4400 people who, previously presumed dead or reported missing, reappear on Earth. Though they have not aged physically, some of them seem to have deeper alterations ranging from superhuman strength to an unexplained healing touch. A government agency is formed to track the 4400 people after one of them commits a murder.
43m Drama Mystery Sci-Fi & Fantasy
A thriller set two hundred years in the future following the case of a missing young woman who brings a hardened detective and a rogue ship's captain together in a race across the solar system to expose the greatest conspiracy in human history.
1h Sci-Fi & Fantasy Comedy Action & Adventure
After saving the life of the President, two secret service agents - Myka Bering and Pete Lattimer - find themselves assigned to the top secret Warehouse 13. The Warehouse is a massive, top secret facility that houses dangerous and fantastical objects. Together, Pete and Myka along with fellow agents Claudia, Steve Jinks and Warehouse caretaker Artie, must recover artifacts from around the globe before they can cause catastrophic damage.
43m Drama Science Fiction
The provocative story of Cole, a time traveler from a decimated future in a high-stakes race against the clock. Utilizing a dangerous and untested method of time travel, he journeys from 2043 to the present day on a mission to locate and eradicate the source of a deadly plague that will all but annihilate the human race.
1h Drama Mystery Sci-Fi & Fantasy
John Doe tell the story of a man who wakes up naked on an island off the coast of Seattle, knowing everything in the world there is to know—except for who he is and how and why he ended up there.
explore
Check out more list from our community