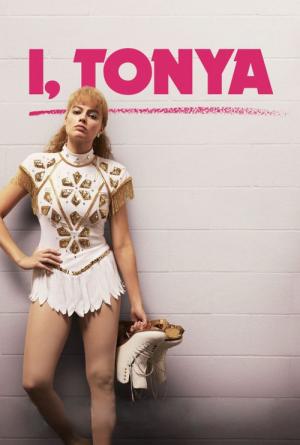 12 Best Movies Like I Tonya ...
If you liked this movie , you will definitely love these too! In this selection we highlight some of the best films that share a very similar premise to 'I, Tonya', and are worth checking out.
1h 56m Drama
Boxer "Irish" Micky Ward's unlikely road to the world light welterweight title. His Rocky-like rise was shepherded by half-brother Dicky, a boxer-turned-trainer who rebounded in life after nearly being KO'd by drugs and crime.
1h 31m Drama
Three teenage boys in small-town Southern Ontario are thrilled when Luke Cooper, a mysterious American fugitive with a gunshot wound in his leg, decides to crash their secret hideout. Luke tells them that he's a cop on the run from corrupt colleagues, and swears them to silence. As he recuperates, he becomes their buddy and confidante. By the time the boys realize Luke is not who he pretends to be, they're in way over their heads
1h 45m Drama
The legendary Roberto Duran and his equally legendary trainer Ray Arcel change each other's lives.
2h 12m Drama History Comedy
George W. Bush picks Dick Cheney, the CEO of Halliburton Co., to be his Republican running mate in the 2000 presidential election. No stranger to politics, Cheney's impressive résumé includes stints as White House chief of staff, House Minority Whip and defense secretary. When Bush wins by a narrow margin, Cheney begins to use his newfound power to help reshape the country and the world.
6.
Mystery, Alaska (1999)
1h 59m Drama Comedy
In Mystery, Alaska, life revolves around the legendary Saturday hockey game at the local pond. But everything changes when the hometown team unexpectedly gets booked in an exhibition match against the New York Rangers. When quirky small-towners, slick promoters and millionaire athletes come together.
7.
Life During Wartime (2009)
1h 37m Comedy Drama
Friends, family, and lovers struggle to find love, forgiveness, and meaning in an almost war-torn world riddled with comedy and pathos. Follows Solondz's film Happiness (1998).
8.
The Wolf of Wall Street (2013)
3h Crime Drama Comedy
A New York stockbroker refuses to cooperate in a large securities fraud case involving corruption on Wall Street, corporate banking world and mob infiltration. Based on Jordan Belfort's autobiography.
10.
The Masterpiece (2017)
1h 44m Comedy Drama
An aspiring actor in Hollywood meets an enigmatic stranger by the name of Tommy Wiseau, the meeting leads the actor down a path nobody could have predicted; creating the worst movie ever made.
1h 49m Comedy Drama
The auto-biographical story of Howard Stern, the radio-rebel who is now also a TV-personality, an author and a movie star.
2h 37m Drama
In 1964, a brash, new pro boxer, fresh from his Olympic gold medal victory, explodes onto the scene: Cassius Clay. Bold and outspoken, he cuts an entirely new image for African Americans in sport with his proud public self-confidence and his unapologetic belief that he is the greatest boxer of all time. Yet at the top of his game, both Ali's personal and professional lives face the ultimate test.
explore
Check out more list from our community