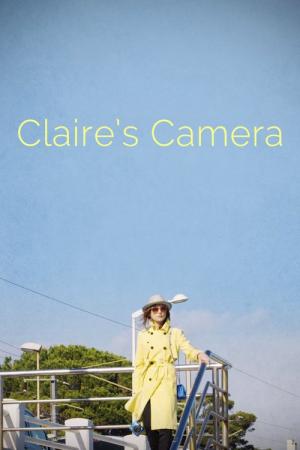 15 Best The World Of Ludovic ...
If you liked this film , you will for sure love these too! In this collection we highlight some of the best films that share a very similar mood to '', and are worth checking out.
1.
Noura's Dream (2019)
1h 32m Drama
With her abusive husband in jail and a coveted divorce pending, hardworking Noura can almost grasp a happy, new life with lover Lassaad — but when the best-laid plans are upended, Noura must tap her unshakable will to fulfill her dream.
2.
Small Country: An African Childhood (2020)
1h 52m Drama
Gabriel, aged 10, lives in a comfortable ex-pat neighborhood in Burundi, his 'small country'. Gabriel is a normal kid, happy, carefree and having adventures with his friends and little sister. Then in 1993, tensions in neighboring Rwanda spill over, threatening his family and his innocence.
3.
The Beautiful Occasion (2017)
1h 19m Drama
A fun fair, on a wasteland, on the outskirts of a small provincial town in the south of France.
4.
Year of the Jellyfish (1984)
Chris, a sexy teenager who appears mostly bare-breasted on the French Riviera, has a crush on Romain, her mother's lover. In reaction to her inability to attract his attention, she experiments with other risque affairs.
5.
Ramdhanu-The Rainbow (2014)
6.
Long Live the Bride (2015)
1h 27m Drama
In a despairing, fatalistic Rome, Nicola finds himself flirting with the city's dark side. Drinking too much and living among drifters, petty criminals and anxious immigrants, Nicola becomes entwined in an insurance scam that leads him further into a netherworld he may never escape.
1h 36m Drama
A social drama about a woman who is obligated to return to her parents' home and agrees to work for her uncle in a doghouse.
1h 27m Drama
Amanda and Jake are in love and want to start a new life in Los Angeles. Will they make the right decisions? The first 24 hours of their new life take them all around the city, bringing them more surprises and frustrations than expected.
1h 20m Science Fiction
A year after the boys crossed dimensions, discovered magic and battled the restoring demon, they are back home in Bremin and are struggling with everyday teenage life. Felix has high hopes for the four heroes. He wants them to push the limits of their magical ability, working as a team to become masters of the arcane. But although he's unwilling to admit it, the boys have grown apart. The boys, once in perfect magical and elemental alignment, are a tangle of rivalry and distrust. On the verge of separating, the Nowhere Boys are drawn together for one last spell when Felix discovers a magically sealed 'Book of Shadows'. Unwittingly this releases a powerful force of chaos, and the gang is reluctantly drawn into a showdown that threatens their world and all they love...
10.
Sophia Antipolis (2018)
1h 38m Drama
Sophia Antipolis: a technopole on the French Riviera, a place where dreams should come true. But fear and despair lurk beneath the surface. Under a deceitful sun, five lives map out the haunting story of a young woman: Sophia.
13.
Too Close to the Sun (2015)
1h 43m Drama
A magistrate investigating a fraud case discovers the woman is the biological mother of her adopted child. Instead of recusing herself, the magistrate pursues the case further.
14.
The Secret Life of Happy People (2006)
1h 41m Drama
Élevé par des parents parfaits dans une banlieue proprette, frère cadet d'une fille à qui tout réussit et flanqué d'un ami tombeur, le pauvre Thomas se sent bien ordinaire. Alors qu'il tente désespérément de terminer ses études en architecture avec succès, le jeune homme rencontrera Audrey, une belle ténébreuse qui lui donnera des ailes. Évidemment, le bonheur n'est jamais simple et la vie peut être parfois cruelle...
explore
Check out more list from our community