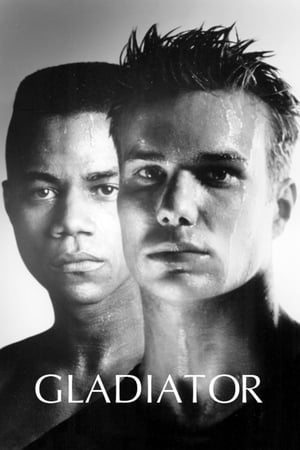 10 Best Movies Like Gladiator ...
If you liked this one , you will probably love these too! In this list we highlight some of the best films that share a very similar premise to 'Gladiator', and are worth checking out.
2h 19m Action Adventure Drama Thriller
Set in the Mayan civilization, when a man's idyllic presence is brutally disrupted by a violent invading force, he is taken on a perilous journey to a world ruled by fear and oppression where a harrowing end awaits him. Through a twist of fate and spurred by the power of his love for his woman and his family he will make a desperate break to return home and to ultimately save his way of life.
1h 59m Drama Action Adventure Fantasy
Kai—an outcast—joins Oishi, the leader of 47 outcast samurai. Together they seek vengeance upon the treacherous overlord who killed their master and banished their kind. To restore honour to their homeland, the warriors embark upon a quest that challenges them with a series of trials that would destroy ordinary warriors.
2h 58m Action Drama History War
Enraged at the slaughter of Murron, his new bride and childhood love, Scottish warrior William Wallace slays a platoon of the local English lord's soldiers. This leads the village to revolt and, eventually, the entire country to rise up against English rule.
1h 55m Action Adventure
When an evil emperor executes their leader, his band of knights – bound by duty and honour – embarks on a journey of vengeance that will not come to an end until they've destroyed their mortal foe.
5.
Robin Hood: Prince of Thieves (1991)
2h 23m Adventure Romance
When the dastardly Sheriff of Nottingham murders Robin's father, the legendary archer vows vengeance. To accomplish his mission, Robin joins forces with a band of exiled villagers (and comely Maid Marian), and together they battle to end the evil sheriff's reign of terror.
1h 54m Adventure Drama
In 140 AD, twenty years after the unexplained disappearance of the entire Ninth Legion in the mountains of Scotland, young centurion Marcus Aquila (Tatum) arrives from Rome to solve the mystery and restore the reputation of his father, the commander of the Ninth. Accompanied only by his British slave Esca (Bell), Marcus sets out across Hadrian's Wall into the uncharted highlands of Caledonia - to confront its savage tribes, make peace with his father's memory, and retrieve the lost legion's golden emblem, the Eagle of the Ninth.
7.
The 13th Warrior (1999)
1h 42m Adventure History Action
A Muslim ambassador exiled from his homeland, Ahmad ibn Fadlan finds himself in the company of Vikings. While the behavior of the Norsemen initially offends ibn Fadlan, the more cultured outsider grows to respect the tough, if uncouth, warriors. During their travels together, ibn Fadlan and the Vikings get word of an evil presence closing in, and they must fight the frightening and formidable force, which was previously thought to exist only in legend.
2h 45m Drama History War Action
After proving himself on the field of battle in the French and Indian War, Benjamin Martin wants nothing more to do with such things, preferring the simple life of a farmer. But when his son Gabriel enlists in the army to defend their new nation, America, against the British, Benjamin reluctantly returns to his old life to protect his son.
9.
The Lord of the Rings: The Fellowship of the Ring (2001)
2h 59m Adventure Fantasy Action
Young hobbit Frodo Baggins, after inheriting a mysterious ring from his uncle Bilbo, must leave his home in order to keep it from falling into the hands of its evil creator. Along the way, a fellowship is formed to protect the ringbearer and make sure that the ring arrives at its final destination: Mt. Doom, the only place where it can be destroyed.
30m Animation Comedy
Class of 3000 is an American animated television series on Cartoon Network that was created by, was executively produced by, and starred André 3000 of the Hip Hop group OutKast as superstar and music teacher Sunny Bridges, set at Atlanta, Georgia's Westley School of Performing Arts. Mr. Bridges is a jazz and blues artist who occasionally lectures in Atlanta's Little Five Points residential area. It was produced by Tom Lynch Company, Moxie Turtle and Cartoon Network Studios.As of September 25, 2011, it's currently the last Cartoon Network series to be given a TV-Y7 rating without the Fantasy Violence side rating to accompany it as an ironic result. It is also the final Cartoon Network show which aired at the time Jim Samples had been in charge of Cartoon Network.
explore
Check out more list from our community