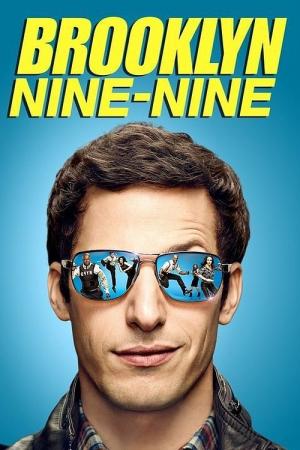 10 Best Shows Like Brooklyn ...
If you liked this one , you will probably love these too! In this collection we highlight some of the best films that share a very similar mood to 'Brooklyn Nine-Nine', and are worth checking out.
Keeping these streets clean is a Herculean task, enough to demoralize even the keenest rookie – but there's a reason why this hotchpotch of committed cops are on this force, on this side of town. Drug labs, arsonists, neo-Nazis and notorious murderers are all in a day's work for this close-knit team, led by the dizzyingly capable but unquestionably unhinged DI Vivienne Deering. But when a particularly twisted serial killer emerges it leaves even the most hardened of these seasoned coppers reeling.
47m
Drama Comedy
The everyday lives of office employees in the Scranton, Pennsylvania branch of the fictional Dunder Mifflin Paper Company.
22m
Creator: Ricky Gervais
Creator: Stephen Merchant
Creator: Greg Daniels
Comedy
Jessica Day is an offbeat and adorable girl in her late 20s who, after a bad breakup, moves in with three single guys. Goofy, positive, vulnerable and honest to a fault, Jess has faith in people, even when she shouldn't. Although she's dorky and awkward, she's comfortable in her own skin. More prone to friendships with women, she's not used to hanging with the boys—especially at home.
22m
Creator: Elizabeth Meriwether
Comedy
Thanks to his police officer father's efforts, Shawn Spencer spent his childhood developing a keen eye for detail (and a lasting dislike of his dad). Years later, Shawn's frequent tips to the police lead to him being falsely accused of a crime he solved. Now, Shawn has no choice but to use his abilities to perpetuate his cover story: psychic crime-solving powers, all the while dragging his best friend, his dad, and the police along for the ride.
43m
Mystery Drama Comedy
5.
Horrible Bosses (2011)
For Nick, Kurt and Dale, the only thing that would make the daily grind more tolerable would be to grind their intolerable bosses into dust. Quitting is not an option, so, with the benefit of a few-too-many drinks and some dubious advice from a hustling ex-con, the three friends devise a convoluted and seemingly foolproof plan to rid themselves of their respective employers... permanently.
1h 38m
Screenplay, Story: Michael Markowitz
Director: Seth Gordon
Screenplay: Jonathan M. Goldstein
Screenplay: John Francis Daley
Comedy Crime
The Unusuals is a comedy-drama television series that aired on ABC from April 8 to June 17, 2009 in the U.S. and Global in Canada. The pilot and first episode were written by Noah Hawley, a former writer and producer for Fox's Bones. An ABC press release described The Unusuals as "like a modern-day M*A*S*H" that "explores both the grounded drama and comic insanity of the world of New York City police detectives, where every cop has a secret". Its premise elaborated:The initial series order was for 10 episodes. Show creator Noah Hawley announced via his Twitter account in mid-May 2009 that ABC would not be bringing the show back for a second season.
1h
Drama Comedy
Ted, a successful but morally conscious man, runs a research and development department at a morally questionable corporation, Veridian Technologies. No achievement is too far fetched and no invention too unorthodox for Veridian. Ted loves his seemingly perfect job; he loves his superhuman boss, Veronica, and colleagues Lem, Phil and Linda, but he's starting to take a closer look at the company's extremely questionable practices... especially when they try to cryogenically freeze one of Ted's scientists for testing purposes.
21m
Comedy
Workaholic Mike Flaherty is the Deputy Mayor of New York City, serving as Mayor Randall Winston's key strategist and much-needed handler. Mike runs the city with the help of his oddball staff: an anxious and insecure press secretary; a sexist, boorish chief of staff; an impeccably groomed gay activist running minority affairs; a sharp and efficient, man-crazy accountant; and an idealistic young speechwriter. Like Mike, they are all professionally capable but personally challenged.
22m
Creator: Gary David Goldberg
Creator: Bill Lawrence
Comedy Drama
Travis Marks and Wes Mitchell were LAPD's dream team on the homicide squad, but constant bickering got in the way of their work and the two ended up on probation. To revive their flagging professional relationship, their Captain sends them to couples therapy to help understand and resolve their conflicts.
43m
Creator: Cormac Wibberley
Creator: Marianne Wibberley
Drama Comedy
Liz Lemon, the head writer for a late-night TV variety show in New York, tries to juggle all the egos around her while chasing her own dream.
22m
Comedy
explore
Check out more list from our community